Dr. Sanjay Gupta is an American neurosurgeon and a chief medical correspondent for CNN. He produces a documentary called "Weed," but if you remember Dr. Gupta admitted he was all wrong about weed back in 2013. Nowadays he's changed his mind and he's ready for a marijuana revolution so that medical patients can receive the medicine they need. Watch "Weed 3: The Marijuana Revolution" below.
His 420 piece on a medical marijuana revolution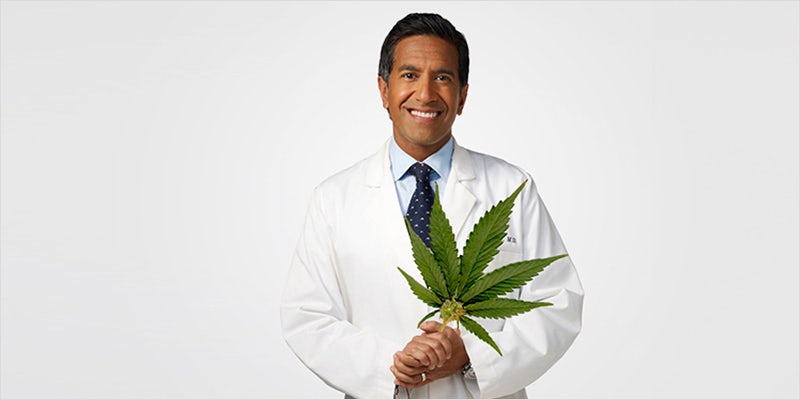 In an article he wrote for CNN.com back in 2015 on 4/20, he pointed out how for the first time ever 53% of people favor legalization and 77% support it for medical purposes. He stresses how it can help seizures, pain, and PTSD in ways traditional medicine has not been able to.
For example, he met a child named Charlotte Figi who used to suffer from 300 seizures a month and now it's just down to 1 or 2 a week after she started using medical marijuana.
Weed 3: The marijuana revolution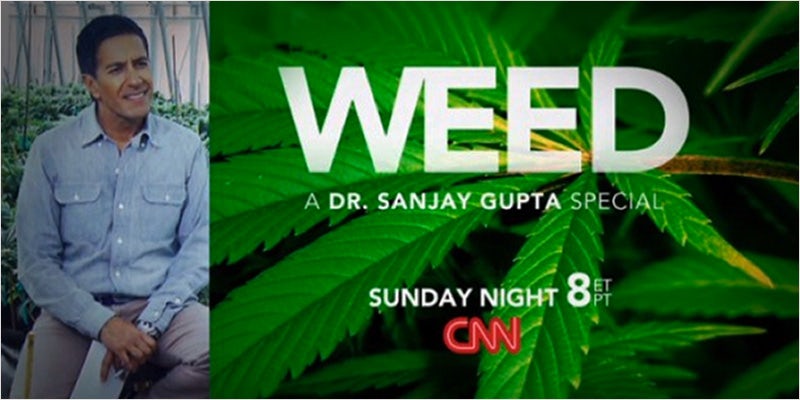 In his three-part documentary, in episode "Weed 3: The Marijuana Revolution," he covers the first federally approved clinical study for using weed for PTSD, what weed does to your brain, and also highlights what heads of government agencies, Democratic and Republican senators and even what the President of the United States opinion on weed is.
One of his main points is how the federal government can help "fast track" the medical marijuana industry. In his article on CNN.com, he explains,
"There are no shortages of examples where the federal government has been a guardian of our public health needs, and you could argue that medical marijuana would also qualify as a worthwhile investment."
The U.S. Surgeon General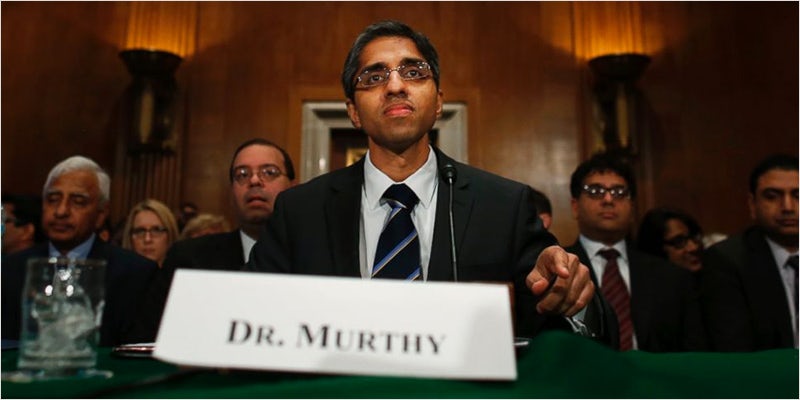 Dr. Gupta interviewed the U.S. Surgeon General Dr. Vivek Murthy and asked him, "Should medical marijuana be rescheduled as a Schedule 2 substance?" Dr. Gupta explained how it's hard for scientists to do research when it's currently scheduled as a Schedule 1 substance. Murthy ended the interview by saying he is "open" to talking to researchers, law makers, and scientists about this issue.
The CARERS Act of 2015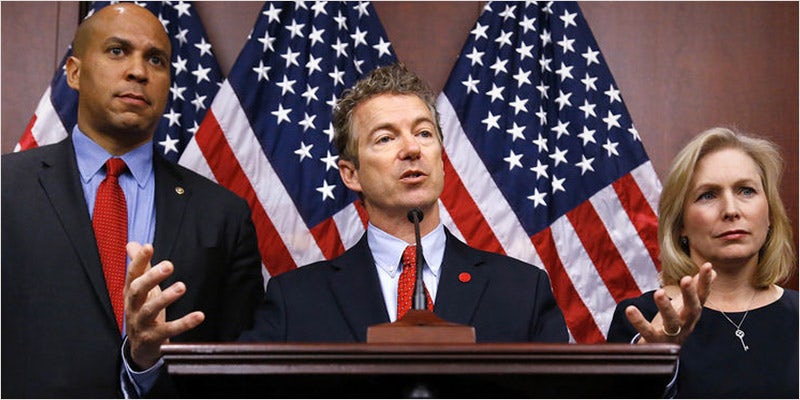 Democratic Senators Kirsten Gillibrand and Cory Booker along with Republican Rand Paul are on board with Sanjay and they proposed a bill over a year ago called the "Compassionate Access, Research Expansion, and Respect States Act of 2015" or the "CARERS Act of 2015." The bill would reschedule cannabis which would lead to federal farms growing marijuana plants so researchers can study it.
They also want to help military veterans get subscriptions for weed at VA hospitals. Sen. Cory Booker said:
"Our drug laws in this country as a whole need a revolution of common sense and compassion … Let's stop the pot hypocrisy."
Is the government going to grow and distribute marijuana?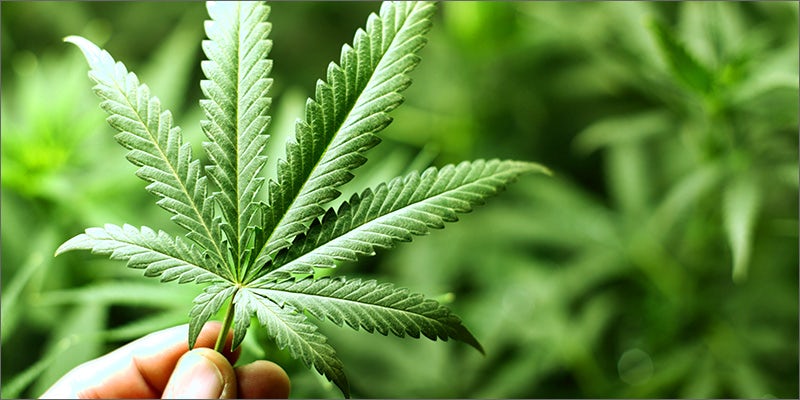 What Dr. Gupta does not talk about is recreational use. He's adamant about challenging politicians to change their views on medical marijuana and wants to make changes that would benefit thousands of people who need it to treat their cancer, epilepsy, Alzheimer's, PTSD and pain.
It is evident that Dr. Guptais correct in his opinion, and the federal government can push science forward, but the bigger issue is do people really want "big brother" to oversee and regulate the marijuana we put in our bodies? If Dr. Gupta did a weed documentary on this topic we could then see more sides to this story.
Do you agree with Dr. Gupta that we need a medical marijuana revolution? Share your thoughts with us on social media or in the comments section below.