Cannabis companies have officially entered the mainstream limelight. In several U.S. states, billboards advertising dispensaries have already popped up around major cities. Now, advertisers have set their sights on Canada.
In several bustling urban locations, a new cannabis-related advertising campaign is stirring up controversy among herbal naysayers.
"Profiting from crime is a criminal offense," Pam McColl, an anti-cannabis activist in BC tells CTV News. "Our strategy right now is to go after the big players, because we feel they're doing the biggest harm."
Weedmaps is a popular website that helps medical cannabis patients find dispensaries and valuable cannabis information.Early in 2017, Weedmaps launched a billboard campaign in three major Canadian cities: Toronto, Montreal, and Vancouver. The advertisements are both freestanding and found in transit shelters, on subways, and on busses.
Of course, as with anything cannabis related, the signs have caused a great deal of ruckus. One of the loudest complaints thus far came from Ben Ansen, a Montreal man who spotted an ad for the Weedmaps app near a school zone.
Anson tells CTV, "I never imagined that our mayor or the provincial or federal authorities wouldn't stop this thing."
Outraged by the advertisements and suspecting that they were also in other parts of the city, Anson called the police. Feeling justified in his actions and upset by the fact that he must now contact authorities Anson says, "Here I am, just a citizen, having to file a criminal complaint for something that is patently illegal."
Fortunately for Weedmaps, a spokesperson for Montreal Police stated that the complaint was out of their jurisdiction. Health Canada, however, does not seem happy about the new campaign. They told CTV,
According to Health Canada, "No person shall publish, cause to be published or furnish any advertisement to the general public respecting a narcotic, including cannabis."
The Canadian billboards are an extension of work that has been slowly rolled out in cannabis-friendly U.S. states. While those in Montreal are some of the first to claim criminal activity, the striking advertisements have also raised a stink among some of Canada's southern neighbors.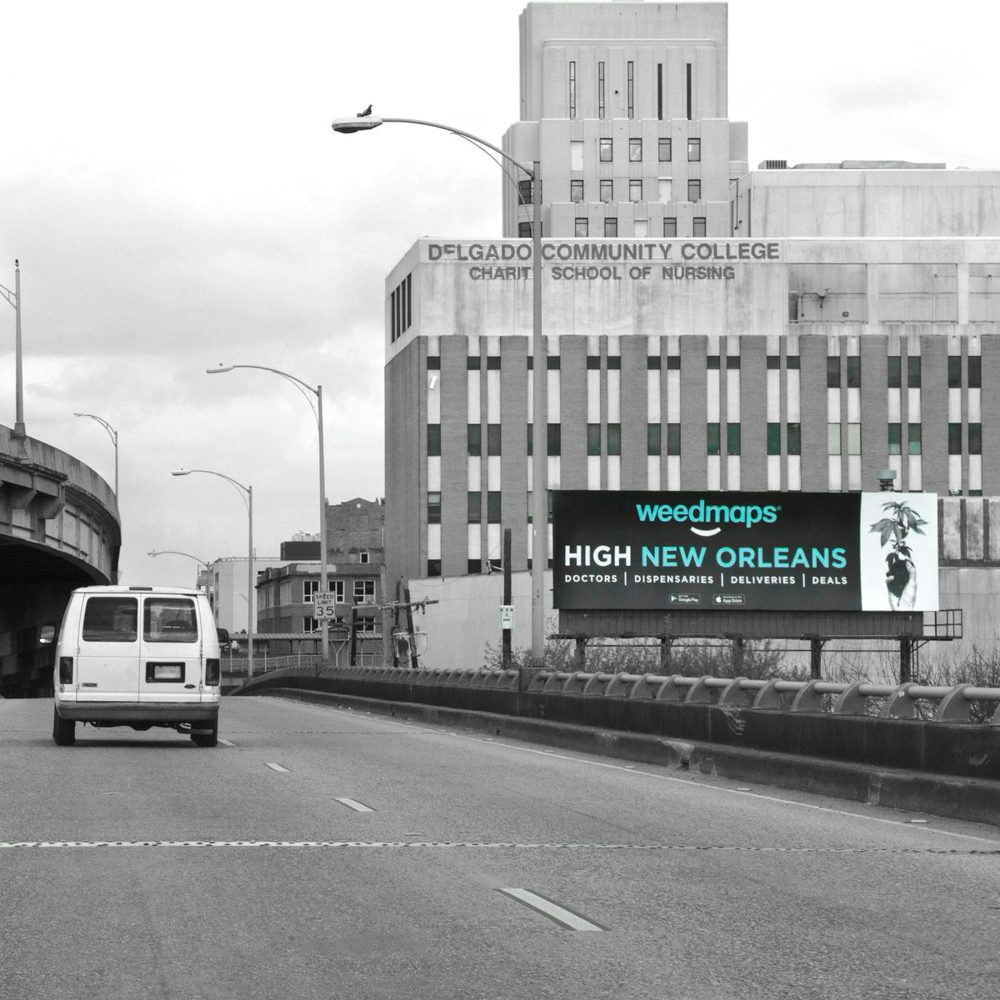 A Weedmaps ad was pulled from Times Square in 2014. WeedMaps billboards featuring cannabis facts have been targeted by an anti-cannabis group in Arizona, Arizonans for Responsible Drug Policy (ARDP).
In the True North, the situation is a bit different. Though the country outlawed the herb in 1923, medical cannabis was legalized in 2001. However, storefronts and dispensaries remain illegal. Instead, medical consumers must purchase their medicine from mail-order services or grow their own.
While Weedmaps itself may not be illegal, the dispensaries listed on the site are.
Big changes in cannabis policy are expected in Canada next summer. When Prime Minister Justin Trudeau was elected in 2015, nationwide cannabis legalization was a major promise from his administration. Exactly how existing cannabis shops will be incorporated into the new legal framework is still up for debate.
Perhaps anticipating an uncharted new market, Weedmaps' advertising campaign has jumped the gun.
Announcements for Canada's final plan to rollout adult-use legalization have yet to surface, though the Trudeau government is pressing forward with plans to implement legalization by next July.
Still, given Canada's legal market for medical cannabis, it is unclear whether Weedmaps has actually done anything wrong with their billboards. Earlier complaints reported by CBC News back in February have not lead to repercussions for Weedmaps.
Weedmaps does not advertise cannabis itself, rather their advertisements provide awareness about their app, which allows consumers to find dispensaries and access points. In response to complaints about the add-in public transit spaces, TTC spokesman Stuart Green stated:
"The ad is for an app, which in and of itself not illegal," says Green
While TTC allowed the advertisements to remain, the owner of the billboard in Montreal heeded Anson's complaints. The image of a cannabis-friendly app was replaced with a more child-appropriate giraffe.
Though Weedmaps' decision to place a cannabis-friendly billboard in close proximity to a school is a poor one and is ethically questionable, the company's presence foreshadows the big changes in the Canadian cannabis economy soon to come.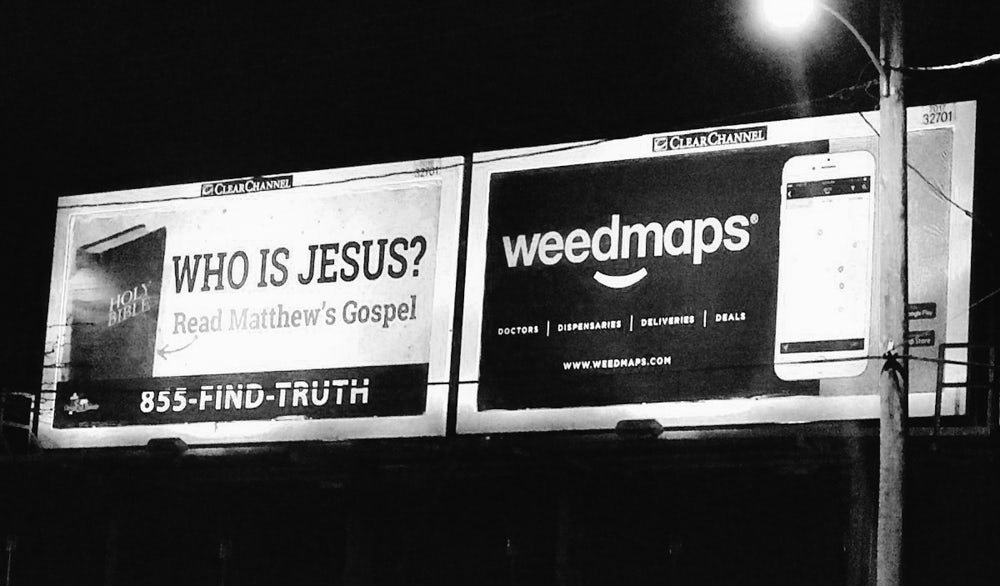 Not only will the legalization of adult-use drastically change the domestic presence of the herb, but the country is primed to be one of the world's leading cannabis suppliers.
Already, Canada's licensed cannabis cultivation facilities have become the largest legal exporters of high-quality and research grade cannabis material.
Though the international cannabis trade is still in its infancy (unless you count elaborate black market operations), Canadian medical cannabis products have already been exported and used in scientific research on four continents.
With such big and important changes quickly approaching, anti-cannabis activists are running out of time to adjust.