A new company is offering customers the opportunity to create delectable cannabis treats from the comfort of their own home. Whether it's a delicious pie or a gooey cookie, these recipes not only come pre-portioned and packed full of sweetness, but they're healthy, too. Fed up with the processed edibles offered on the market today, the masterminds behind this business decided to create products free of gluten and refined sugars, so even those with food allergies could experience quality edibles. The process is simple, just bring your own herb and start the easy-to-follow steps.
Quality is key for the Baking Supply Co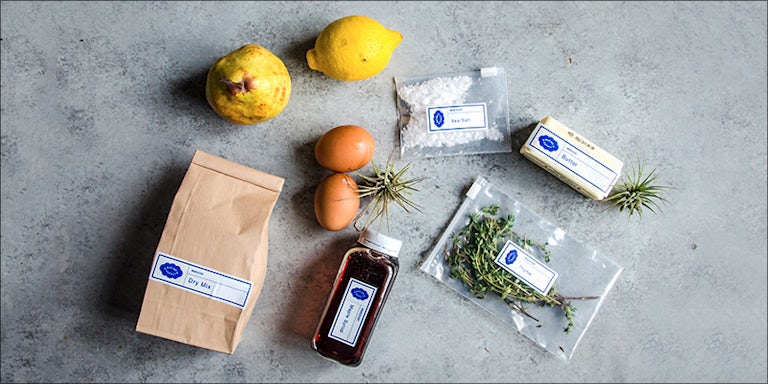 Today's cannabis market offers consumers more options than ever before. There are infused wines, special cannabis-themed dinners and every edible imaginable. However, many of these treats come loaded with empty calories from sugar, flour, and preservatives.
This lack in healthy edibles is what sparked an idea in the minds of a brother-sister duo from Australia.
The Baking Supply Co. offers customers a new way to create edibles. Each month, subscribers receive a refrigerated box filled with all the essential ingredients to bake a delicious treat that is gluten and refined sugar-free.
Customers need only bring their cannabis. Each recipe lays out step-by-step directions, from infusion to finished product, even beginner bakers can follow.
Co-founder Ali Francis explains why The Baking Supply Co. is a great option for any health-conscious cannabis consumer.
We're pretty passionate about helping people eat better. We love baked goods, but we don't so much love the way they make you feel after. Most herbal baked goods on the market are pretty unhealthy, full of sugar, white flour, and ingredients devoid of anything good for you.

In an age where we're hyperaware of the way food and diet affects our wellbeing, we wanted to create something that everyone could eat, both recreationally and to treat symptoms from conditions like cancer, migraines, glaucoma, nerve pain, period pain, or seizures, naturally.
Final product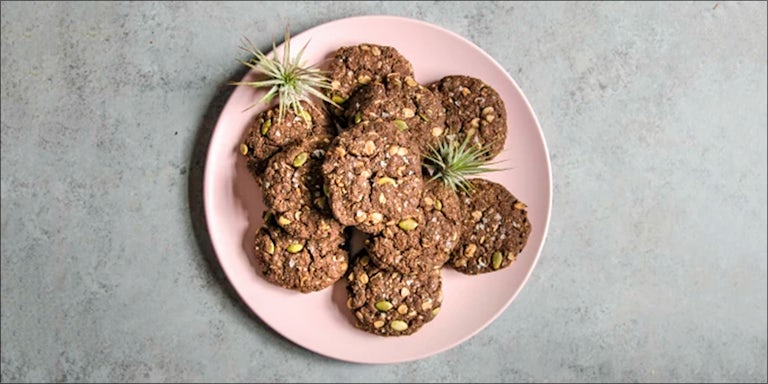 Creating these delicious salted chocolate oat cookies is simple and fun. The step-by-step directions make it so easy to incorporate infused ghee, guaranteed to deliver an edible unlike any you've had before.
Gluten-free baked goods often get a reputation of being tasteless, but these cookies are mouth-watering and moist, even better than their unhealthy counterparts.
The Baking Supply Co. is doing their part in reducing the company's environmental footprint. The shipments and products are sent using recyclable, reusable and minimal materials, so there's less waste to deal with.
In an attempt to help local farmers regain some of the foothold they're losing to industrialized farming, The Baking Supply Co. uses locally grown produce. Ingredients are sourced from direct relationships with farmers. The founders are passionate about creating a network of companies that can all benefit from the Baking Boxes, as Francis explains.
We're almost there with The Baking Supply Co. We've developed a ton of recipes, branded the packaging, and lined up our distributors and vendors. We've found the best quality, local ingredients. Now, we're excited to create a meaningful community around The Baking Supply Co. and bring our concept to life for everyone to enjoy.
Customers can visit BakingSupply.co and sign up to begin their subscription. Baking Boxes start at just $40 and provide an unforgettable experience. Those who sign-up before August 15 will receive a special 25% discount from Indiegogo.