As the world moves towards cannabis legalization, one recurring issue will be the economic infrastructure enjoyed by most businesses but unavailable to pot. When Washington and Colorado initially legalized cannabis, for example, businesses in the industry struggled to work through traditional banks, forcing them to function on a cash economy. This places local dispensaries—stocking large amounts of drugs and dollar bills—at risk for theft. 
Progress has been made, with a few credit unions and banks deciding they will work with canna-businesses, but there's still much to be done. One solution to some of the cannabis economy's woes is being suggested by, of all places, IBM. The company has approached the province of British Columbia to convince them that they could put their cannabis industry ahead of the curve by basing it around 'the blockchain.'
Though it is not a new concept, the use of blockchains has been rapidly growing in popularity from its use in cryptocurrencies like Bitcoin. The idea behind blockchains is that, as far as information goes, there's safety in numbers. It is a 'shared ledger,' a vast network of computers sharing and replicating encrypted data to ensure that the data is safe from harm. By making the data more redundant, even across a network of average computers, it reduces the odds that any party would be able to successfully alter or destroy all of it. Crytocurrencies have taken such a liking to blockchains, because, otherwise, they'd be a prime target for hacker interference.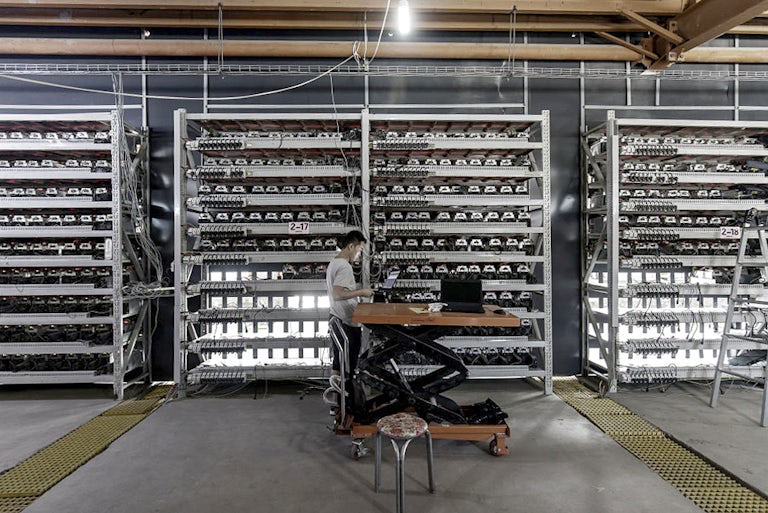 "IBM suggests Blockchain is an ideal mechanism in which BC can transparently capture the history of cannabis through the entire supply chain," says a document created by IBM, available on the BC government website, "ultimately ensuring consumer safety while exerting regulatory control—from seed to sale."
When information is stored in a central location it is a liability. Data would only have to be hacked, compromised or corrupted in that one central location. A blockchain may not have spared them, but after Equifax, an organization tasked to protect private information, failed at doing that very thing, it became clear to the world that we ought to rethink basic cybersecurity.
IBM is not proposing that the BC government take up their own cryptocurrency for cannabis. And even though IBM has been investing in blockchain technology for supply chains, they aren't advocating BC necessarily uses their services either. They're suggesting the province set up a cannabis blockchain to track seed-to-sale in BC, a network that could be used quickly, efficiently and candidly between the businesses and the government.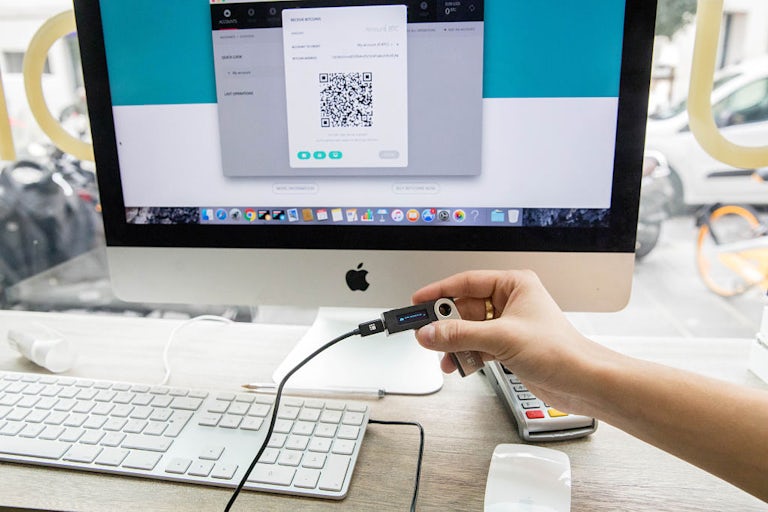 Tracking product is necessary for any business, but cannabis will be under more scrutiny from the government and management will be essential to meet regulations. IBM goes so far as to suggest that a tightly managed blockchain, tracking all the bud out there, could even "eliminate black market sales completely." The fact that the province is sharing this proposal suggests they're taking the advice to heart. BC wouldn't be the first to use blockchains for the cannabis trade, but it would be the first province to endorse the method.
Marijuana is going to be a new economy, and a new economy may as well take advantage of new technology. What better excuse to embrace technology than adversity? It hurts to say, but those involved in the industry aren't going to have it easy. With a business community still skittish about recreational cannabis and a black market seeing their trade cut, there's bound to be a long line of people looking to sabotage the whole affair. Blockchains offer a system that can both protect information and make it speedily available to all parties involved. BC locals love to brag about their bud, let's see if they'll brag about their bud management in years to come.