A group of California cannabis cultivators last week filed a lawsuit to block rules they say could allow huge corporate pot farms to drive smaller growers out of business. The lawsuit, filed by the California Growers Association in Sacramento County Superior Court, argues that state rules would allow big businesses to get an unlimited number of growing licenses, reports the Associated Press. That creates the likelihood of large operations which would have a "devastating effect" on the state's smaller mom-and-pop grows.
According to the lawsuit, the rules conflict with the intent of state law, which the CGA says was to build the new cannabis market around smaller growers. Proposition 64, the law which legalized recreational marijuana in California, promised smaller farmers a five-year head start over corporate competition. But in what looks like an oversight, the new rules don't set a limit on how many "small-farm" licenses can be bought by one person or corporation. Opponents worry that that could allow a corporation to buy 80 licenses for 1/4 acre each in order to assemble a 20-acre pot farm.
"This is clearly a broken promise," said state Senator Mike McGuire (D-Healdsburg). "For two years, every discussion has included a cap on cannabis grows and the Department of Food and Agriculture needs to fix this massive loophole they have created. This last-minute revision rolls out the red carpet for large corporations to crush the livelihood of small family farmers."
The California Department of Food and Agriculture last November issued emergency rules allowing small (up to a quarter-acre) and medium (up to an acre) pot farms to get licenses for the first five years of legalization, reports the Los Angeles Times. That five-year head start for smaller farmers was promised in Prop 64, the California bill which legalized marijuana use for all adults over the age of 21.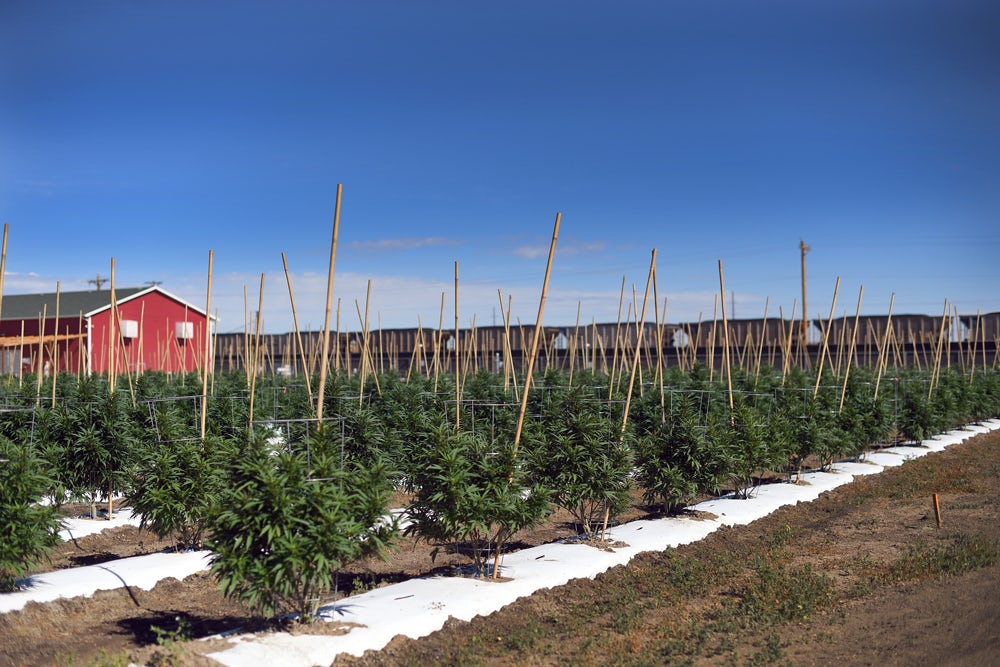 It was part of California's plan to transform its long-established black market, along with its medical marijuana community, legal since 1996, into the nation's largest legal cannabis market. But the lawsuit warns that this loophole on the number of licenses could have the opposite effect, pushing smaller growers out of the legal market and resulting in illegal sales. This, of course, would undercut attempts to establish a new, tax-paying legal marketplace in the state.
With cultivation licenses now taking effect, state lawmakers promised hearings on why the rules were drafted to disadvantage mom-and-pop pot farms. No such hearings have yet taken place. It is also unclear if any businesses have already tried to get multiple licenses in order to establish big cannabis cultivation operations. The CGA is asking the court to block the state from awarding licenses that could be used to create huge, corporate pot farms.
"California only has one chance to get this right, and it is already on the wrong path with this last-minute change that flies in the face of what the backers of Prop. 64 promised," said Hezekiah Allen, executive director of the California Growers Association. "This single decision will hand over the California marketplace to multinational corporations and a wealthy few at the expense of thousands of growers who are ready to play by the rules and provide economic opportunity in communities that until recently were criminalized or—at the very least—marginalized."
The California Department of Food and Agriculture in December issued a response to the CGA's concerns which basically said it's up to local municipalities to ensure fairness, a statement which doesn't provide the farmers with much security.