Cannabis companies are leaving Los Angeles amid the city's slow rollout of cannabis business licenses and industry regulations. Despite the state's legal adult-use cannabis program beginning on January 1st, by April, the city still hadn't even begun accepting paperwork for cannabis business applications.
This slow licensing process is a major setback for the city's cannabis businesses. Without timely approval, these businesses are forced to pay leases on their store locations without making profits. As a result, many businesses have been forced to let go of employees in order to pay their bills. Others have already relocated their businesses to other parts of the state in hopes of gaining licenses in a more timely fashion.
Right now, the state's Department of Cannabis Regulation (DCR) is exclusively working on issuing Temporary Approval licenses to medical cannabis dispensaries that were established before the state rolled out its recreational cannabis program on January 1st.
As of now, there are only about 146 Los Angeles companies that have Temporary Approval licenses—which allow retailers to sell medical or recreational cannabis products—while thousands more remain unlicensed. Without proper licensing, these businesses risk massive fines that could run up to three times the cost of annual cannabis licenses themselves. According to California's Bureau of Cannabis Control, these licenses can cost anywhere from $4,000 to $72,000 depending on the business.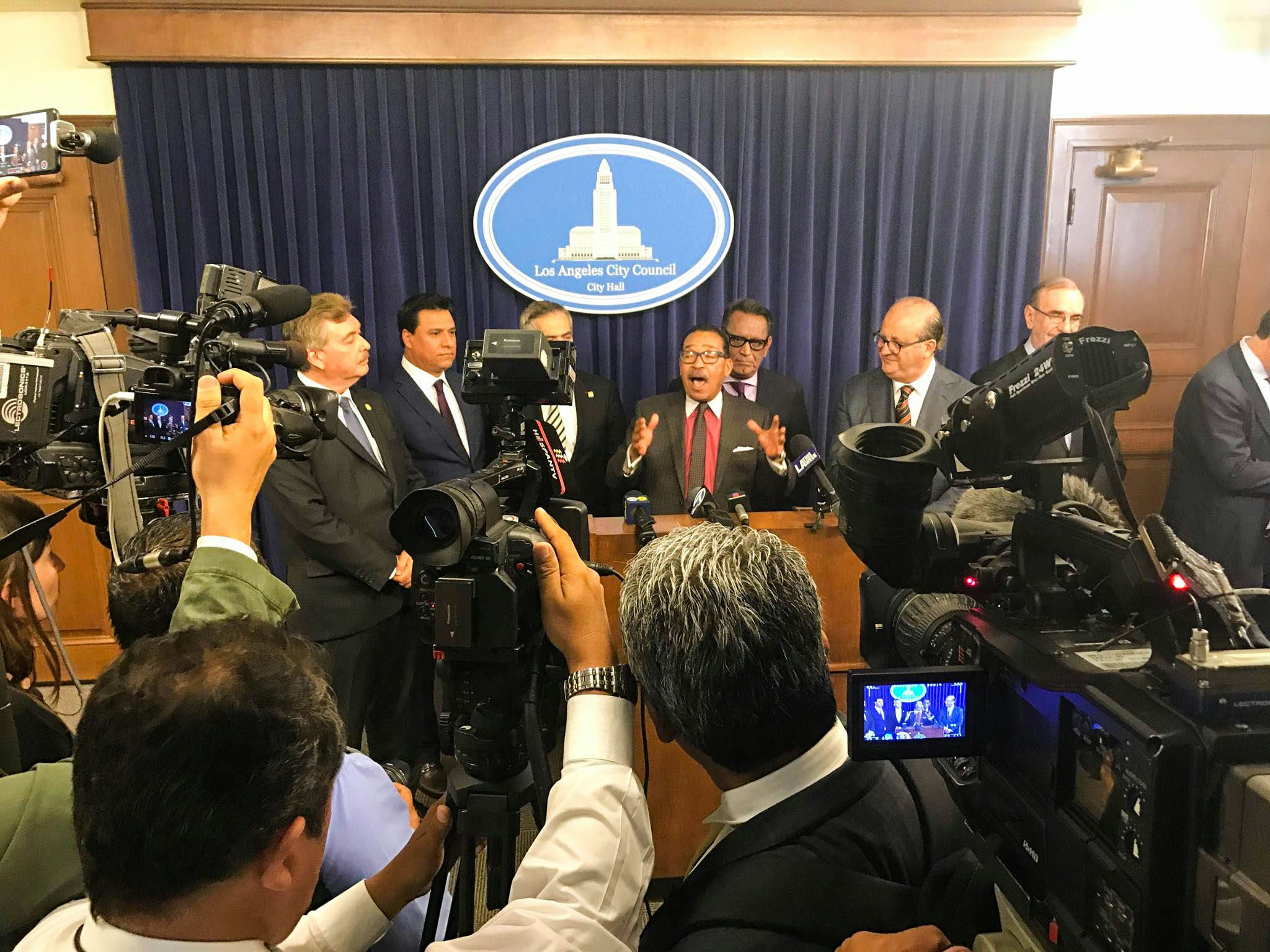 Cannabis suppliers remain unable to apply for business licenses in Los Angeles, which was supposed to happen before April 1st as part of the DCR's Phase 2 application processing schedule. The DCR has yet to provide any updates on a new permitting timeline.
Many of the currently licensed cannabis businesses in Los Angeles are vertically integrated, meaning they possess licenses that allow them to function across multiple steps of the supply chain—from cultivation to manufacturing and retail. As a result, large, well-capitalized businesses are able to compete while small businesses are left behind.
Still, according to industry insiders, even these larger businesses are struggling to drive substantial revenue. Some, like the Southern California Coalition's executive director, Adam Spiker, worry that struggling store owners will be forced to sell their businesses at a loss to out-of-state buyers. If this were to happen and buyers decided to take their profits back to their home states, it could be a drain on California's cannabis economy.
City officials have blamed their slow licensing process on a lack of staffing. According to the Los Angeles Times, the DCR still only has four employees and has needed to borrow workers from other agencies to even remotely fill out their staff, which is supposed to have 28 people.
This may help explain why the city still hasn't finalized its cannabis regulations, a fact that makes many business owners nervous. Until this process is complete, cannabis business owners can't even be sure that they'll ever receive a license.