One of the key arguments for legalization has always been that it will create jobs and tax revenue. And states with legal weed are making money from it—a lot of money. But it's hard to know how many people are reaping the benefits as so much of the marijuana industry is still shrouded in secrecy.
All anybody really knows about the weed market is that it's large. The legal market is worth about seven billion dollars, and growing rapidly. And, that seven billion dollar figure doesn't factor in the still-thriving illicit weed market.
The marijuana industry is very difficult to measure
One of the biggest questions is how many people actually make a living producing or selling weed. In the United States, since cannabis is still illegal at the federal level, the government doesn't consider the cannabis industry an industry at all. Still, some states have tried to calculate how many people are working in their legal pot market with the limited data they have.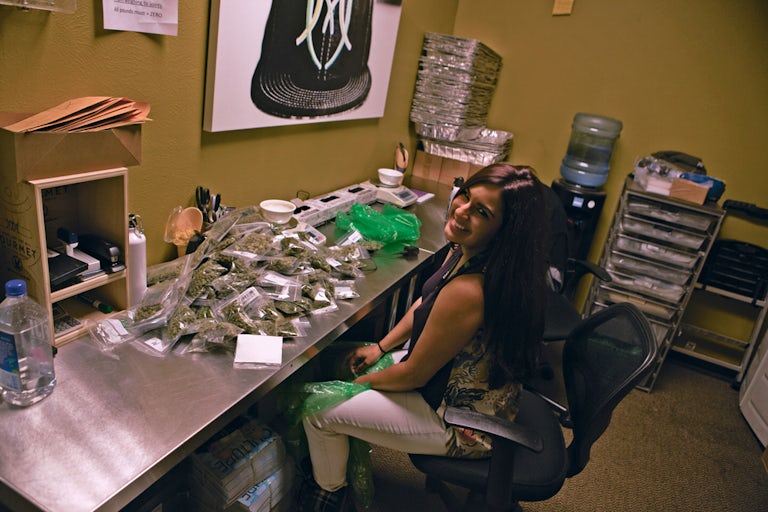 In Colorado, people who work with weed are required to get a badge issued by the state. Not everyone with a badge actually works in the cannabis industry, and not everyone who works in the industry has a badge, but it still helps offer an estimate.
As of January 2018, there were 37,000 badge holders in Colorado, according to the Colorado Department of Marijuana Enforcement Division. The Marijuana Policy Group, a private consulting firm, however, estimated that Colorado's cannabis industry has about 27,000 jobs. This does not include ancillary jobs created, like construction companies now building grow rooms. And while estimates like this are useful, they don't include the black market which exists in legal and illegal states.
Canada's dealing with the same issue
Canada aims to open their recreational market in July of this year. Some estimate it will create 150,000 legal weed jobs in the country.
In British Columbia, Canada's marijuana capital, the weed market is huge. Way back in 2004, a Fraser Institute study conservatively estimated B.C.'s marijuana market valuation at seven billion dollars a year. Today, the entire British Columbia agricultural market is worth about 13 billion dollars.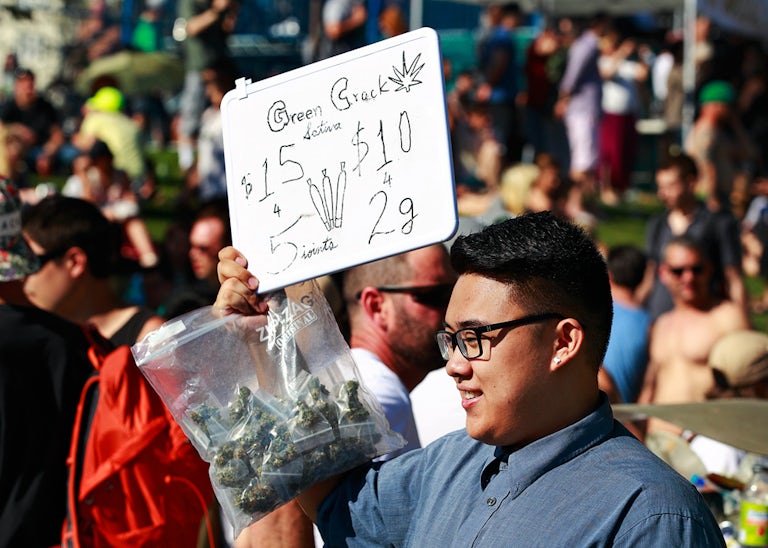 We know that about 26,000 people work in British Columbia's agriculture industry. And the cannabis industry was about 54 percent the size of the agricultural industry at-large so it's safe to say at least 14,000 people work in BC's weed industry. Again, this is a rough estimate.
Data: an important frontier for the cannabis industry to flourish
There's a lot of hearsay about the cannabis industry. There's talk of how women make up a higher percentage of executives at marijuana companies than companies in other fields. Additionally, there's a push in newly legal markets like California to ensure that people of color who have been disproportionately criminalized for minor marijuana offenses get opportunities to work in the industry. These efforts are bolstered by claims that a small percentage of cannabis stakeholders are currently minorities.
But the reality is that there's limited data to back all these claims as so much of the cannabis industry is still untracked. Data collection will be one more important arena that the cannabis industry will need to tackle as it transitions out of the grey market and gains legitimacy.