Last week, one of Canada's largest licensed growers, Canopy Growth Corp. received the cannabis industry's first significant investment from a major bank. The company announced that Bank of Montreal (BMO) made a $175 million equity financing deal, buying over five million shares of Canopy's stock at $34.60 per share.
Equity financing deals are a common method for a company to raise money in which a financial backer or institution agrees to purchase a company's stock rather than offering a loan.
Much like their American counterparts, Canadian banks have been reluctant to involve themselves in the cannabis industry. That hesitation comes as a result of uncertainty in the U.S. cannabis industry as many companies conduct business in both countries.
Just days after California launched the largest cannabis market in the world, Attorney General Jeff Sessions rescinded the Cole Memo, which protected the cannabis industry from federal prosecution in legal states. That news sent shockwaves through the stock market causing American share prices to suddenly drop and then bounce back following the announcement. Sessions' move also had a negative impact in Canada.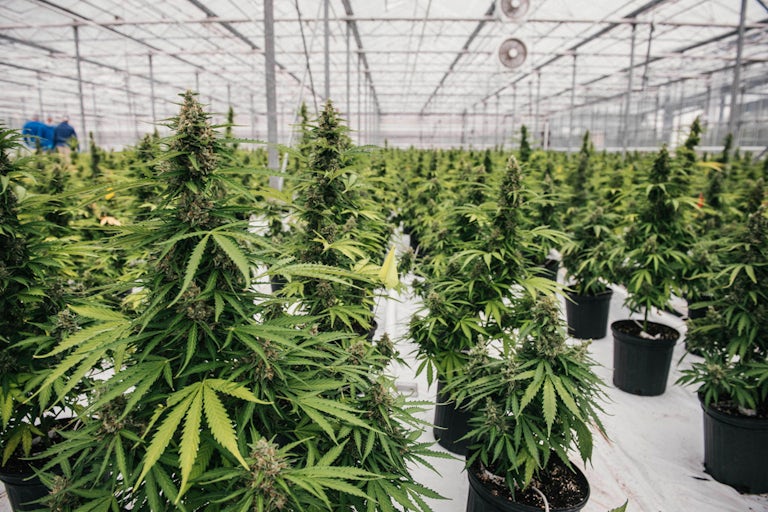 For BMO, the decision to invest with Canopy was prompted by the fact that its operations are limited to Canada, making it a safer bet for banks which are wary of partnering with companies that might break American laws and jeopardize their business. But the announcement may encourage other financial giants to make their ties to marijuana businesses public.
"I think this signals a new normal," Canopy CEO Bruce Linton told the Globe and Mail, "What I think is going to happen is the institutional buyers who've said we don't really do this because banks don't do this are going to say 'shoot, we really should do this.'"
The effect is already being felt within the financial industry. Just days after the BMO announcement, the Globe and Mail reported that Canadian Imperial Bank of Commerce (CIBC) disclosed that it had been financing another Canadian cannabis producer, MedReleaf Corp.
Last April, CIBC provided a $20-million loan to MedReleaf, but the details of the deal were kept secret until BMO made their announcement.
According to the Globe and Mail's report, it was Med Releaf's CEO Neil Closner who broke the silence on the deal claiming that BMO was stealing CIBC's thunder and demanding that the bank go public with its deal.
"It's woken up a few banks," Closner said, "And they are now strongly considering how they want to enter the market."
Yet some banks are still quite cautious about opening themselves up. Among them are Royal Bank of Canada and Bank of Nova Scotia. They have acknowledged that the law will soon change (Canada will legalize recreational marijuana on July 1st), but have indicated that they will review their policies at a later time.