This week, Canopy Growth Corporation announced that they will be funding research that could help address Canada's opioid overdose crisis. In all, Canopy Growth will be contributing a staggering CAD $2.5 million to the University of British Columbia (UBC) and BC Centre on Substance Use (BCCSU), which will use the money to launch The Canopy Growth Professorship in Cannabis Science and Canopy Growth Cannabis Science Endowment Fund.
Using an investment from the British Columbia Ministry of Mental Health and Addictions, which was intended to assist research into addressing the overdose crisis, the BCCSU will also contribute $500,000 to the research initiative. The BCCSU has been waiting to make this contribution until it was matched by a donation from another organization.
"It's encouraging to see private industry step forward to support our efforts to turn the tide on this unprecedented crisis," said Minister of Mental Health and Addictions, Judy Darcy, in a statement.
In 2017, British Columbia declared a public emergency in response to the opioid crisis. In recent years, British Columbia has experienced a higher death rate per 100,000 people, and total overdoses, than any other province in the country. 
Opioid overdoses result in the death of roughly four people every day in British Columbia. According to the British Columbia Coroners Service, the three townships that have been hit the hardest by opioid overdose deaths in the province this year have been Vancouver, Surrey and Victoria.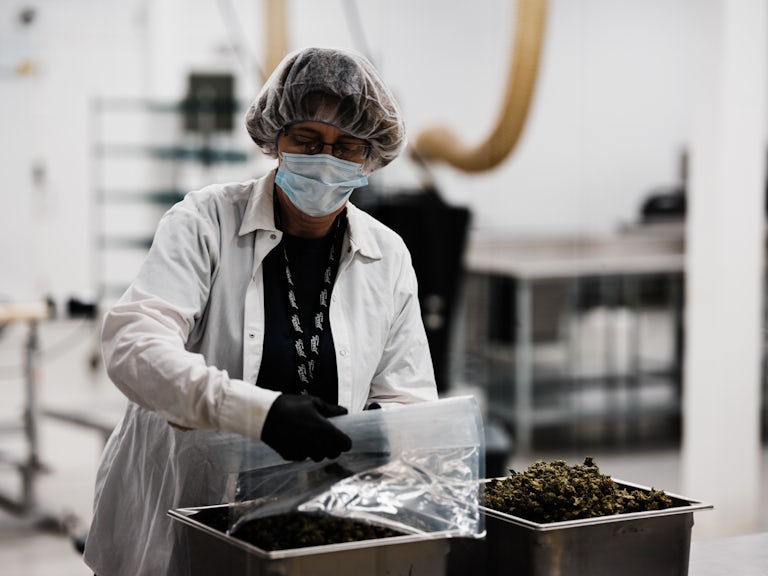 An increasing body of research has demonstrated that cannabis could play a role in addressing this crisis. Last year, British Columbia based researcher Philippe Lucas published a paper in the Harm Reduction Journal which compiled this research. The paper concludes that current studies on the issue support medical cannabis as an adjunct or substitute for opioid medications.
Earlier that year, Lucas had lead one such study himself that found that about one-third of sampled patients enrolled in Health Canada's Marihuana for Medical Purposes Regulations (MMPR) in British Columbia were swapping out their prescription opioid medications for cannabis. But it isn't only researchers in the province that have found evidence that cannabis could address the opioid crisis.
Another study from Michigan found that among chronic pain patients, roughly two-thirds substituted cannabis for their prescription opioid medications when given the opportunity. A widely-cited study published in JAMA Internal Medicine also found that U.S. states with medical cannabis laws experienced a 25% lower rate of overdoses than anticipated, compared to states without these laws.
In downtown Vancouver, organizations like the Vancouver Area Network of Drug Users and the Eden Medicinal Society have already launched programs that use cannabis to help individuals treat substance use disorders. Still, there remains a major shortage of controlled trials that use the gold standard of research—double-blind and placebo-controlled—to solidify cannabis' role in addressing the opioid crisis.
Canopy Growth Corporation hopes that its recent $2.5 million contribution will help change that.