A new milestone in the cannabis industry was made yesterday (Feb. 27) as Canadian cannabis company Cronos Group became the first to be listed on the NASDAQ in the New York Stock Exchange (NYSE).
The firm, which was listed on the Toronto Stock Exchange, will trade under the ticker symbol 'CRON' after its listing was approved by the American Securities and Exchange Commission. The move is a major step toward removing the stigma still surrounding cannabis as the marijuana company will be listed alongside internationally recognized brands like Apple and Starbucks.
According to Bloomberg, Cronos worked with NASDAQ for six months to acquire approval. Despite the fact that cannabis is still federally illegal in the United States, the SEC is able to approve Canadian cannabis companies to be listed on the NYSE because they are technically operating within the legal limits of their home country. The Canadian government plans to legalize recreational marijuana by the fall of 2018 and has had legal medical marijuana for nearly 20 years.
Before the Cronos listing, American cannabis investors were limited to the NYSEArca, which is a smaller exchange listing an ETF (or bundle of companies) known as ETFMG Alternative Harvest.
The Canadian companies operated by Cronos are Original BC and Peace Naturals Project, both licensed medical cannabis producers in British Columbia and Ontario respectively. Following a pattern among Canadian growers who appear to be competing for control of the international market, Cronos now also has deals for cultivation and distribution in Germany, Australia and Israel.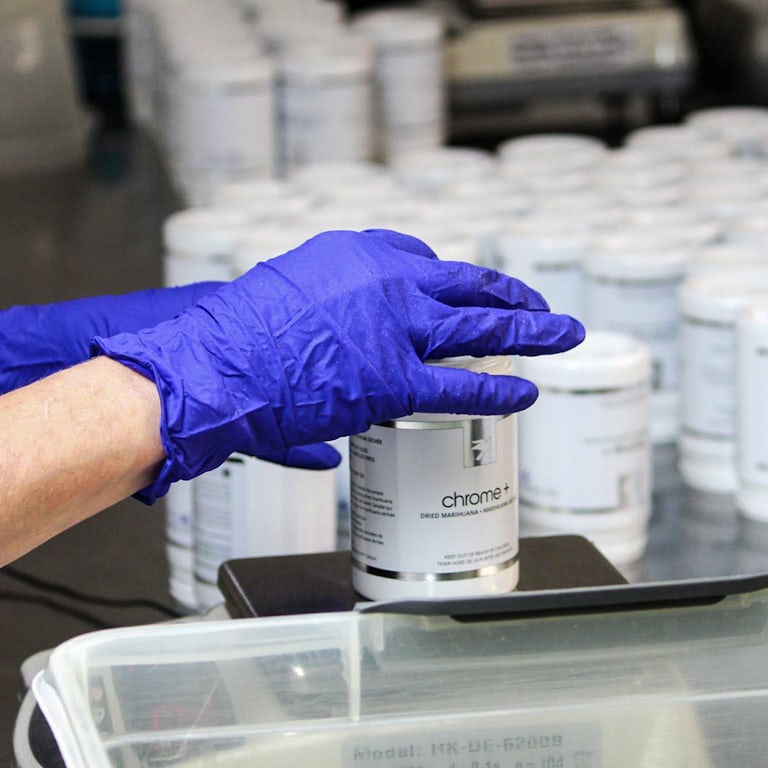 "This uplisting to NASDAQ is a major corporate milestone and reflects the significant progress we have made in strengthening our corporate governance and expanding our global footprint," Mike Gorenstein, CEO of Cronos Group said in a statement, "We believe this will increase long-term shareholder value by improving awareness, liquidity, and appeal to institutional investors."
Gorenstein tells Herb that being on the NASDAQ is an important step in securing the legitimacy of the cannabis industry by attracting mainstream investment and interest from influencers on Wall Street. The company is not worried either, he says, about Attorney General Jeff Sessions' hostility towards the cannabis industry as he's confident they'll be able to abide by regulations.
Cronos has no plans of expanding into the American market until marijuana is legalized on a federal level. Currently nine states and the District of Columbia have approved the legal use of recreational marijuana.
In early January, cannabis stocks took a plunge after Attorney General Jeff Sessions announced the rescission of the Cole Memo, which protected state markets from federal interference. But according to New Frontier Data, that dip in stocks was short-lived—it amounted to a one-day drop of 21 percent and the stock rebounded within five percent of their pre-Cole Memo value within a week.
The listing announcement also helped Cronos stock jump 11 percent from a 7.3 percent dip at the end of last week.