This month, two of the largest names in American pharmaceuticals have decided to merge. Aetna, the third largest health insurance company in the United States, has been bought out by the massive pharmacy chain CVS. The deal was inked to the tune of $69 billion dollars.
CVS says that the business merger is for the convenience of people insured by Aetna who use their 9,000 locations and delivery services across the country. (CVS has also bought drug delivery companies like Omnicare and Caremark in recent years.) But there is plenty to be skeptical about. 
Some believe the merger could create more leverage for CVS to negotiate prices from major drug companies. When the creators of EpiPens appeared before Congress last year to defend their steep prices, for example, they claimed those prices were propped up high by 'middlemen,' whom CVS is now cutting out with these mergers. Robert Berenson, an expert from the Urban Institute, said he can't see why CVS was incapable of just negotiating prices already though, considering their size. A Yale study found that monopolized healthcare providers charge 15 percent more than necessary.
CVS has expanded so much they're no longer merely competing with insurers or pharmacies, but hospitals themselves. The chain has been transforming their stores into clinics, and, with this acquisition of a major insurance provider, they could start functioning like a strip-mall hospital franchise. What incentives will Aetna have to prescribe treatments that aren't offered at CVS, even if a patient would be best suited receiving care from a competing clinic?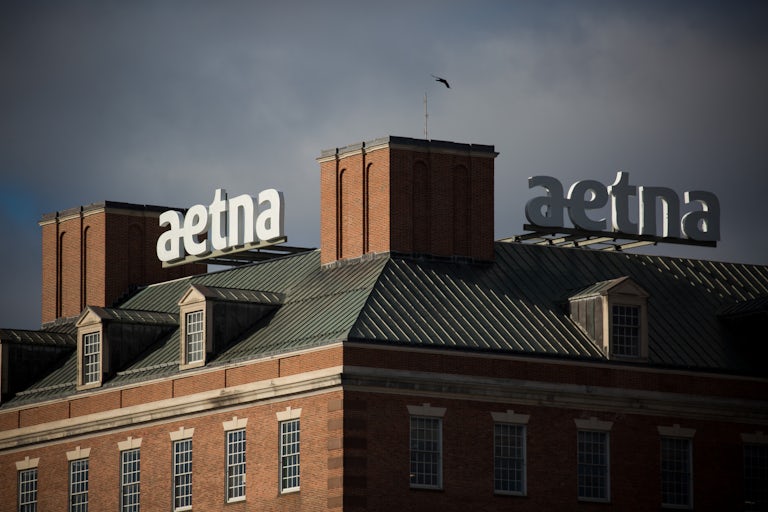 Quality healthcare is rarely profitable. In an essay on the high costs and deteriorating quality of healthcare in America today,  neurosurgeon and author Russell J. Andrews wrote that profiteering is to blame. There are two main factors at play, he wrote: "the exchange of the unique long-term doctor-patient relationship (where the doctor assumes personal responsibility for the patient receiving the best care possible) for impersonal "'corporate medicine'" and "the morphing of American medicine from a function of humanitarian society into a revenue stream for health care professionals, drug and medical device companies, hospitals, and insurance companies." It's not difficult to see the Aetna-CVS merger as another example of these trends. And it's possible that competing chains, like Walgreens, will follow in their footsteps.
But, interestingly, while the merger may square CVS against for-profit hospitals, the move may have been more of a retaliation against brands. CVS' pharmaceutical sales have been solid as a rock, but sales of their consumer wares, toiletries and convenience store wares have been taking huge hits. Fingers are pointed at Amazon. It's possible CVS was spurred by whispers about Amazon looking to enter into the healthcare field themselves.
In a roundabout way, the consolidation of power in the healthcare industry could also make it harder for medical marijuana to gain traction in the medical community. Major pharmaceutical groups already have their knives out for cannabis because it has the potential to replace prescription painkillers. These sorts of mergers could make it even easier for them to keep cannabis out of clinics in the name of profits.