Wondering where to find the best cannabis for the best price? What about new cannabis-themed parties and celebrations near you? Well, the Groupon for weed lovers has arrived. It's called The Daily Leaf, and the new platform hopes to connect consumers with information on where to find great local cannabis products, deals, and events.
The Groupon for weed lovers has arrived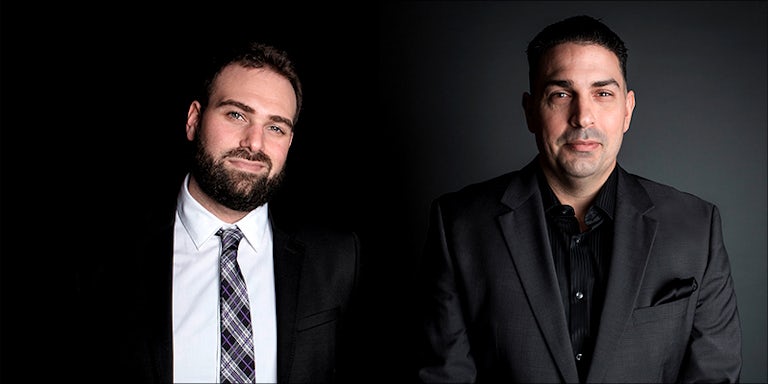 For cannabis businesses, advertising can be a challenge. In Washington state cannabis businesses aren't allowed to offer coupons or other incentives to get customers through their doors. In Oregon, all discounts have to be flat across the board. While dispensaries can have happy hours and special deals, physically turning in coupons is a no-go.
Plus, getting the word out about local cannabis ongoings can be a challenge. Unless you plan to spend some serious time browsing Facebook, dispensary events can be hard to find. The Daily Leaf, winner of the best tech product at the Dope Awards for two years running, has the answer.
As explained by The Daily Leaf's founders, Stephen Gold and Andy Yashar:
The Daily Leaf is a platform to help dispensaries, producers, processors, and ancillary cannabis brands get information out about to consumers about different products and events. And to help consumers one, gain knowledge about what's going on locally in the marijuana industry, where they are, and two, giving them information on deals and different products and events that they want to go out and see.
Gold and Yashar founded The Daily Leaf in hopes of better connecting consumers to their local cannabis community. Unlike other cannabis advertising and dispensary listing services, The Daily Leaf offers a very detailed and regional experience.
The website easily lets you browse through listings and highlights deals that tell you who is offering discounts on cartridges, indoor flower, merchandise, and more. Dispensaries, producers, processors, and other cannabis businesses can edit their deals and create listings by logging into the back end of The Daily Leaf site.
Building community (with great prices)
https://youtu.be/B8I4JYho4XI
Offering people great deals on cannabis products and accessories is just one of the perks of The Daily Leaf. Gold and Yasar view the site as an excellent tool to help build a stronger cannabis community. Already, a 420 event held by The Daily Leaf connected about 1,000 attendees with vendors, inviting them to sample locally crafted products.
We've been building the community here in Oregon, and that's strong for us. We pride ourselves on wanting to be a part of the communities that we're servicing. We find that to be really important to engage within the cannabis community.

There are different events going on and it's important to show your face, letting people know that you're here in the fight because there are still a lot of things that are not going our way within the cannabis industry. […] There's still a lot to be done to allow recreational and legal cannabis over all 50 states.
Gold and Yashar have also started another company called Fore Twenty Sports with the additional partner, Matt Enos. The company will be hosting their third annual golf tournament in California this October, which hopes to bring together cannabis business folk. The company also launched Cannabowl in February, which focused on budtenders and dispensaries.
We're trying to do a lot. We have The Daily Leaf, which is for pushing information and for education. With Fore Twenty Sports, we're hosting events and really trying to engage the consumers and the businesses in the industry.
While connecting consumers with local businesses is a major goal for the entrepreneurs, building a better business to business relationships is also important.
The events are a lot of fun. Trade shows are great, but they're pretty much the same as any trade show that you go to. With our events, we wanted to have a [business-to-business] aspect to it, but we wanted something that was engaging, fun. Something that was like a life moment.
The Daily Leaf currently lists deals and events in Oregon. However, Gold and Yasar are planning to move into other states as early as this year. Their next stop? Washington. California is likely to follow as a close third. To learn more about The Daily Leaf and to check out some sweet deals, visit them at DailyLeafDeals.com.