In the past few years, over half of America's 50 states have seen new legislation introduced to legalize the use of both medical and recreational marijuana. But the nascent industry continues to struggle against the tide of federal prohibition. Without legalizing marijuana on the federal level, the nation's cannabis industry has been shut out of banks and denied access to essential business loans.
In California, despite passing Proposition 64 in November, which legalized recreational marijuana in the state, the inability to access banks has affected grower's ability to source capital and forced others to rely primarily on cash.
Michael Cindrich, a Medical Marijuana Attorney, tells the San Diego Union-Tribune that this cash-based model "creates an extremely dangerous environment for both the operators of this business as well as the employees."  For dispensaries, relying primarily on cash requires business owners to use vaults in different locations to store their earnings. They're also forced to pay their employees with cash.
As Cindrich explains to the Union-Tribune, "Currently it is illegal under federal law to possess or distribute marijuana, and similarly, it is illegal for these banks to work with businesses that are violating federal laws." A set of 2014 Obama era guidelines do technically allow banks to work with those in the cannabis industry that are complying with state law, but most banks simply do not think following these guidelines is worth the hassle. "From a banking standpoint, and from a risk management standpoint, it's too large of a risk for many of these large national and international banks to take." Said Cindrich.
For marijuana farmers, this inability to access small business loans encourages many to remain in the shadows. Those who wish to obtain permits guard themselves against police raids, but for many, affording the enormous one-time costs of bringing their properties up to compliance with the state's environmental standards is simply out of the question without bank loans.
"Now, especially in agriculture, but honestly in every sector of our economy, small business development loans and lines of credit are an absolute lifeline." Hezekiah Allen, the Executive Director of the California Growers Association, tells me. "Especially when you're talking about one-time expenses. And so we look at this permitting process, and there are tremendous one-time expenses…" In the end, many end up doing what Hezekiah once did on his farm: bury the money.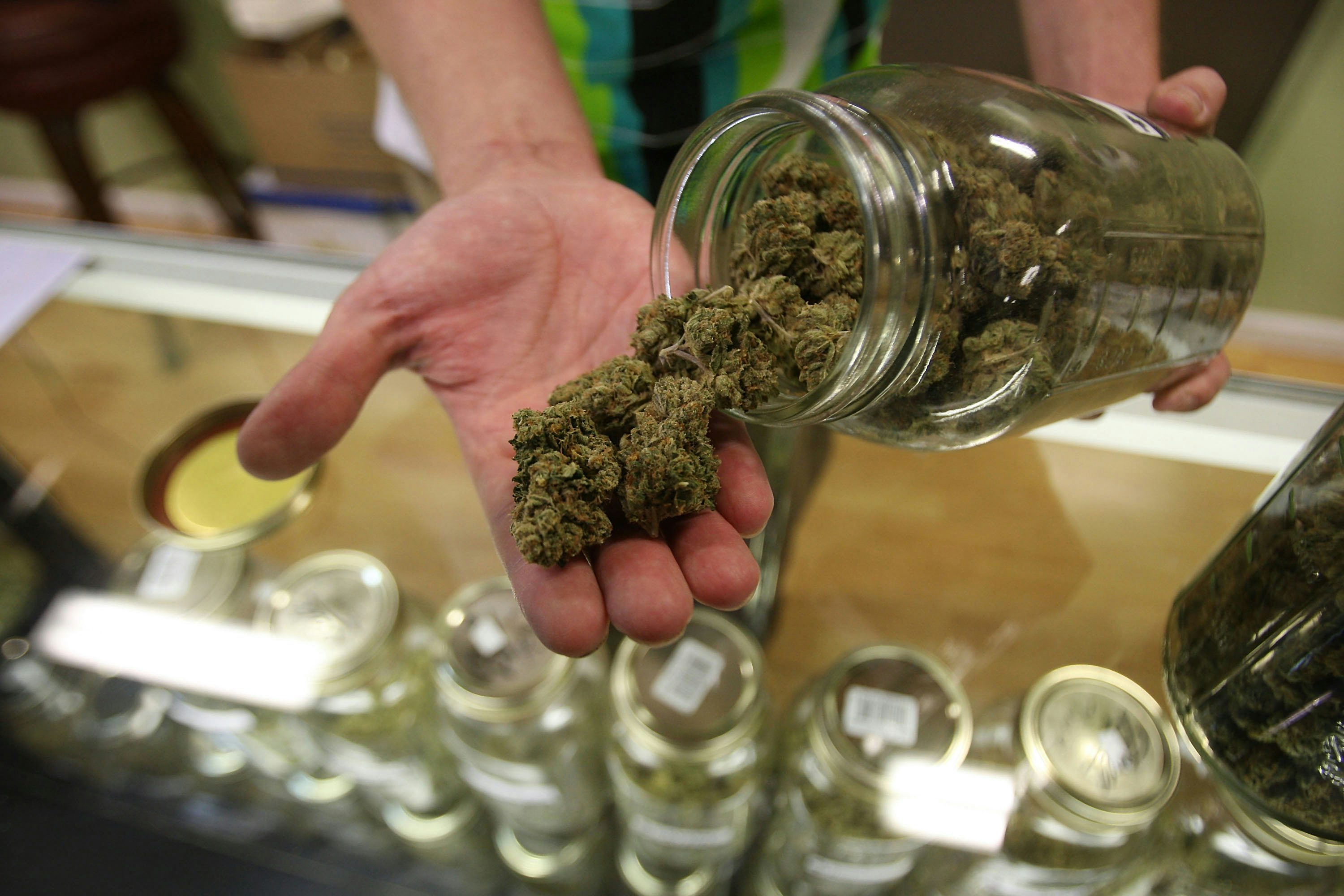 By shutting marijuana growers out of the banks, states like California have opened themselves up to a host of environmental risks. For growers in the Emerald Triangle of Northern California, where many estimate 70% of the country's marijuana comes from, possessing and growing cannabis is currently only a misdemeanor. Therefore, the risk of getting caught growing cannabis without a permit is worth the money these farmers save on not complying with state regulations. As a result, police have begun focusing more on the environmental crimes perpetrated on marijuana farms, rather than busting farmers solely for growing without a permit. While it's important to address these ecological infractions, this arrangement is grossly unfair for marijuana farmers, who are caught in a catch-22 between funding their business and complying with state standards.
The only real solution to this problem, unfortunately, is for marijuana to be removed from the federal list of Schedule I narcotics. But under the current administration, with Jeff Sessions as Attorney General—a man who once said he thought the KKK "was OK until I found out they smoked pot"—that solution looks to be a long, long way away.