As you travel west through Colorado's Rocky Mountains, you will see abandoned mining shafts that offer glimpses into Colorado's industrial history. Continue west toward Utah and you will approach District 8, the future of Colorado's newest industry: Cannabis.
District 8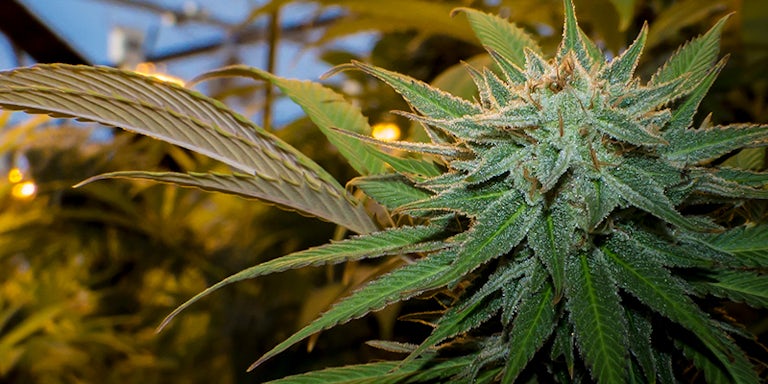 Don't let the name confuse you. District 8 (D8) is not a "place" per say. It is the name of Colorado's most innovative cannabis cultivation company and facility. The brainchild of a former NFL player, an engineer, and a lead cultivator, D8 is designed to compliment the environment while producing consistent high-quality cannabis.
The D8 facility sits on a massive 53-acre plot of land with convenient access to the Colorado River. It includes a 23,000 square foot ecosystem as well as a 10,000 square foot warehouse.
A living and breathing ecosystem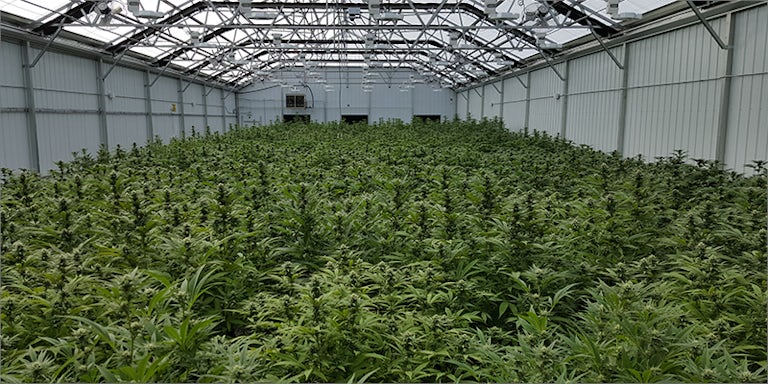 The 23,000 square foot ecosystem is technically a greenhouse, but when you take a closer look, there is no doubt that something special is going on inside. Everything is symbiotically connected to produce responsible and consistent cannabis.
Row upon row of healthy plants is placed on large rolling benches. Each of these benches is designed to move in order to create pathways for the cultivators to access the plants. This is one of the little details that help D8 maximize the use of their space in order to optimize their production.
At the base of each plant is a sea of green clover. The clover grows in the same soil as the cannabis plants in order to create a larger root system that is capable of storing water and nutrients for longer periods of time.
This practice allows the D8 team to water only 1-2 times a week. Their plants consume less water and fewer nutrients than the average warehouse style facility.
District 8 awakens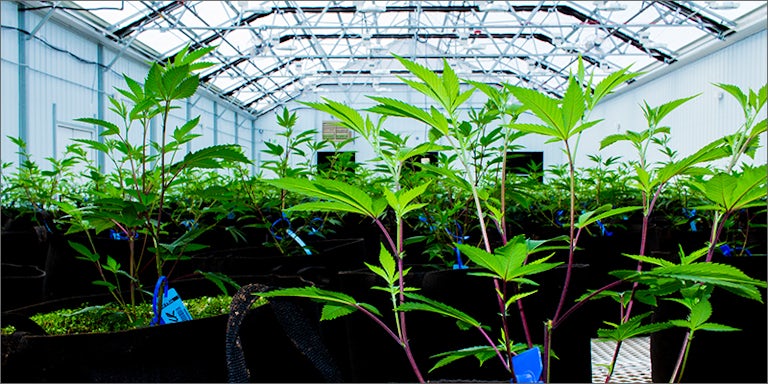 The attention to detail at District 8 is designed to first, benefit our global community and second, to benefit their bottom line. D8 has positioned itself to be the future of sustainable, organic, and socially responsible cannabis cultivating methods.
In fact, D8's dedication has gained them the support of the Colorado Dept. of Agriculture. During a recent inspection of the D8 facility, the Co. Dept. of Agriculture was astonished to learn that D8 uses no chemicals in their cultivation process.
While their total avoidance of chemical use seems laborious, the resulting products truly show that less is more.
Added to the accomplishments of the D8 team is their desire to further research and development of sustainable and responsible growing techniques. D8 Awakening is the name of the non-profit organization that is designed to pursue research on the effects of cannabinoids on the human endocannabinoid system.
As the D8 team works to create consistent and high-quality cannabis crops, they will look to their research to further improve the quality and effects of each crop.
If you are in Colorado, you can sample District 8's products at Sweet Leaf or Kush Gardens dispensaries.
Whether you choose to purchase D8's products or any other company's, just remember that your money is going towards something more powerful than cannabis. You are investing in the future of our society and our environment, so be sure you know how and where your dollars are being used.