When it comes to product design, Dixie understands attention to detail, a quality that we have grown to know, love, and depend on. The Toasted Rooster, one of the first ever artisanal cannabis chocolate bars, is no exception. "A savory sophisticated fellow with a scrappy disposition." We couldn't agree more.

The Rooster chalks in at 72% cacao with 84 mg of pure, consistent THC, and is topped with a combination of sea salt and pepitas, further separating itself from other plain infused chocolate bars currently on the market.
The health conscious need not concern themselves, as The Rooster contains all the benefits of dark chocolate, like lowering cholesterol and blood pressure, which helps prevent heart disease and other vascular ailments.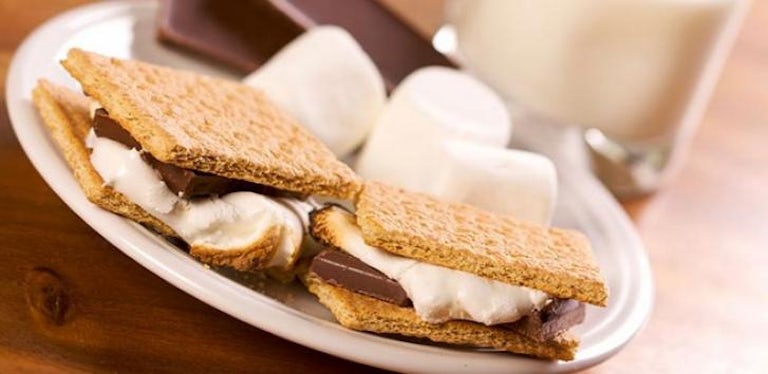 Try the Dixie Toasted Rooster in our Super S'mores for a tasty twist!
Although undeniably satisfactory by itself, using the The Toasted Rooster as an ingredient for your next dish is a great infusion method. One of our favorite snacks, perfect for precise dosing and groups of friends, is Super S'mores. Just substitute The Rooster for the original, boring chocolate, and you have a unique, pepita-style spin on a campfire classic!
You can buy a case of a dozen Toasted Roosters at just $8.50 a pop, and that's a dozen times the fun. Well get goin'! Your lift awaits.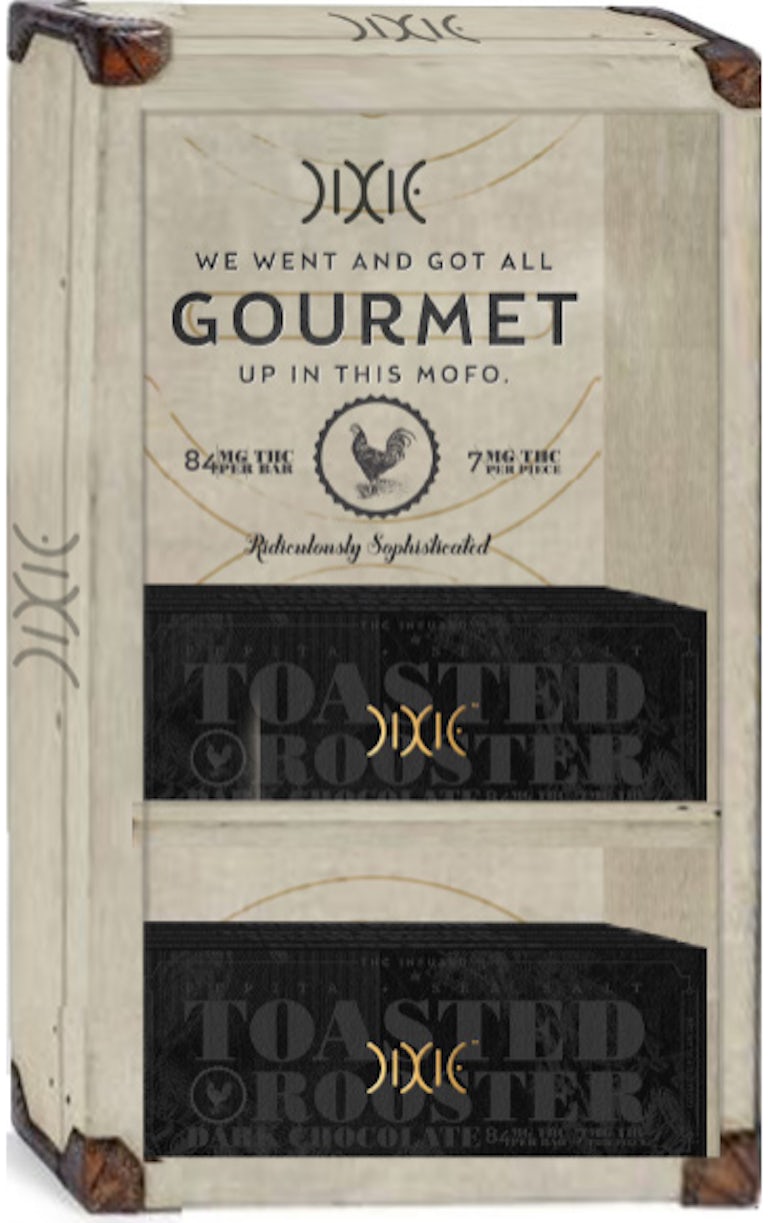 Click here for all the details on Dixie's Toasted Rooster!