A grandfather and grandson duo of Hawaiian cannabis farmers are refusing to leave their cannabis harvest, despite a six-week battle with an unrelenting volcanic eruption according to a report by Reuters.
In less than two months, the volcanic eruption of Kilauea is responsible for destroying 600 homes and spreading across 5900 acres of land. Kilauea is among the oldest recognized volcanoes in history, with a notable reputation for erupting frequently.
Altman, a 66-year-old Hawaiian farmer, grows "Pakalōlō" (the Hawaiian word for cannabis) with the help of his grandson, Josh Doran. Altman is a licensed medicinal cannabis grower. Only medicinal cannabis is legal in the state of Hawaii.
Because of the area's climate, Hawaiian cannabis is often renowned for its quality and potency. Hawaii is deemed by many to be amongst the best places to grow cannabis in the world, producing characteristically sweet strains like Maui Wowie and Kona Gold.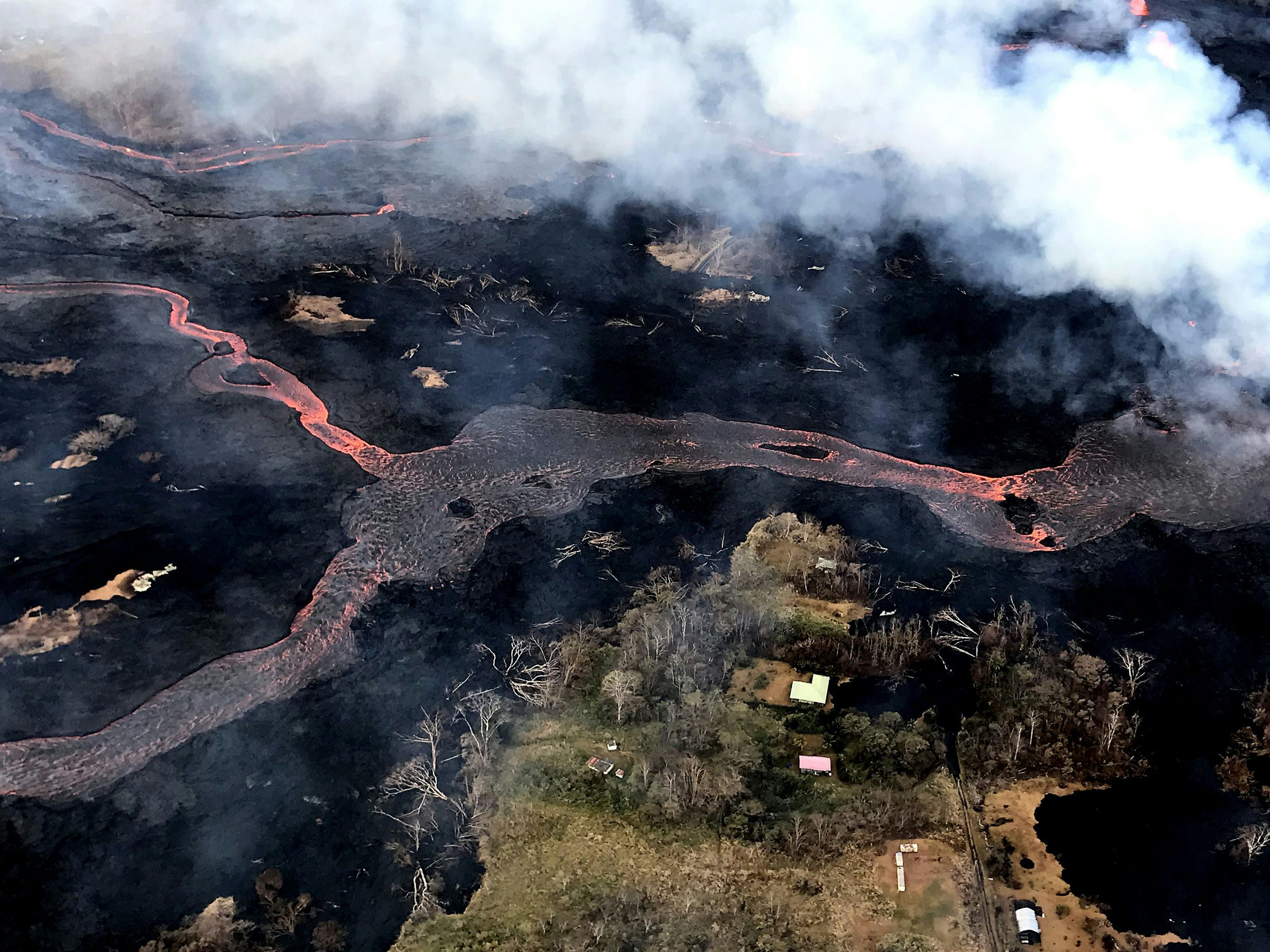 According to Reuters, Altman claims that he and Doran do not face any risk of losing their hard-earned harvest, which is estimated to be worth approximately $100,000.  If Altman abandons his crops, it would also mean abandoning his home. So he's deciding to remain firmly rooted on Halekamahina Hill, despite molten rock spreading across parts of the landscape below him. The location of Altman's property, perched on the top of a ridge, has thus far allowed the grandfather and grandson to remain safe, and the cannabis plants untouched.  However, due to ground fissures opening, the cannabis farmers remain landlocked at the top of the hill, unable to reach the mainland.
Since the beginning of the eruption, 22 fissures that have opened up, one of which has led them to be sectioned off from their community according to Reuters. In Halekamahina Hill, the population has dropped down to a single digit number. Altman and Doran are the last two people remaining. 
Read more here.