A massive drop in the price of Oregon's legally produced cannabis is causing the state's farmers to turn to hemp as an alternative. In the past year, the Beaver State has produced over a million pounds of flower—three times more than the state can consume—leaving farmers with a surplus that's become increasingly difficult to sell to well-stocked distributors.
In some cases, growers believe they'll have to resort to destroying their excess flower as state and federal law prohibits the export of their product, even to other states that have legalized. As a result, many farmers are choosing to turn to industrial hemp, a crop which has been decriminalized across more than a dozen states and is ideal for the production of CBD products.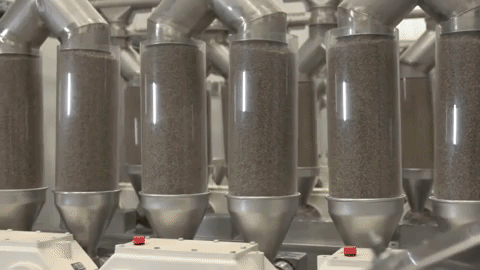 CBD, a non-psychoactive compound in the cannabis plant, is extracted to make oils and edible products which can be used to treat epilepsy and severe pain, among other conditions. It can be derived from the marijuana plant, which is federally illegal, or the hemp plant. If it's derived from the latter, it can be ordered online in all 50 states. This has led to an increased demand for these products, which are changing the landscape of the legal cannabis industry.
Oregon has seen a steady rise in statewide hemp cultivation for a few years now. From 2016 to 2017, production has increased by more than 300 percent, according to one local report, while in the past three years the number of state licenses for hemp production has jumped from just 12 to 353.
That spike is due, in part, to Oregon's licensing regulations which don't set a limit for the number of applicants and approvals. This has resulted in a surplus of growers which has caused the price of flower to fall as low as $4 a gram at some dispensaries.
According to the Oregon Liquor Control Commission, which oversees the state's recreational cannabis market, some of the legally produced flower is now being used to produce extracts, but the exact amount is unknown. A report from the Associated Press suggests that the cultivation surplus has resulted in around 350,000 pounds of extracts.