The small desert town of Adelanto in Southern California has always been known as a poor man's land. In addition to being home to a high-security state prison for men, this small town has been carrying a bad reputation on its back for years.
Now that things have changed in California, with the acceptance of cannabis only growing stronger, Adelanto is getting on board with the marijuana industry in an effort to reestablish itself and its community.
Adelanto in despair
Adelanto is a fairly poor community with a mere population of about 31,000. While it has always been known as a low-income town, it also suffered tremendously from the housing collapse that occurred back in 2008.
After becoming a town filled with newly built houses that people couldn't really afford, Adelanto, along with other desert communities in Southern California began to look and feel more like a ghost town and less like a city built for progress.
In order to move away from this, the city of Adelanto would have to reestablish itself in order to rebuild its community and attract newcomers. With this in mind, Adelanto moved toward becoming a city that could be saved by embracing the future of cannabis and the inevitable success of the industry as a whole.
Saying no to dispensaries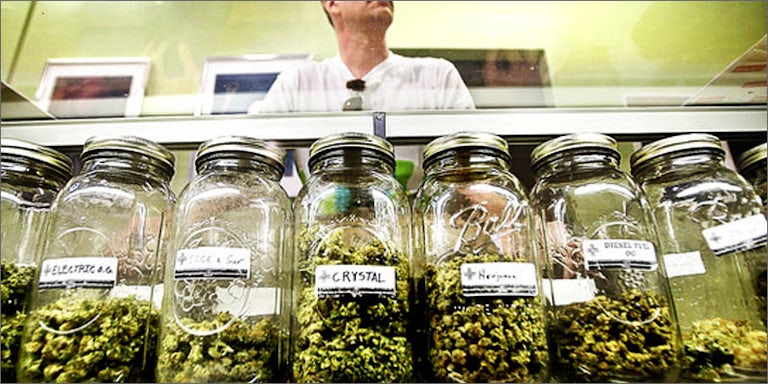 When California eased up on its marijuana laws and allowed citizens to use cannabis for medical purposes, many communities were hesitant, and a handful of those communities prohibited marijuana dispensaries from being built in their neighborhoods.
Because many of these desert communities, including Adelanto, experienced drug addiction in their towns directly, the notion that they could benefit economically from pot dispensaries didn't really faze them. For most of these communities, dispensaries were nothing but bad news.
But soon, things would change.
Saved by the bowl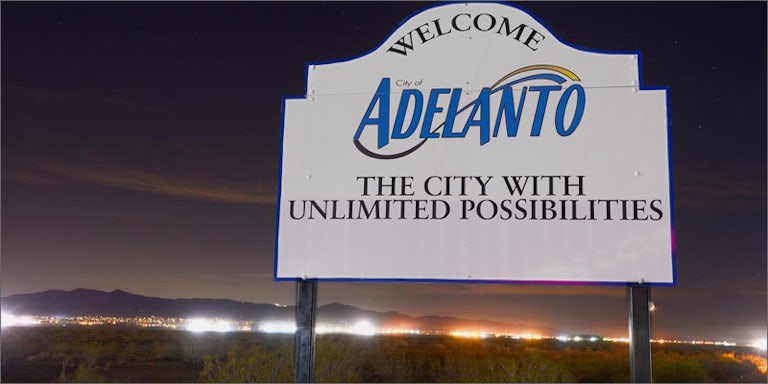 Now that the cannabis industry has been shown to improve economic conditions in legal states, it only makes sense that cities with dispensaries are also benefiting tremendously. With these numbers in mind, the city of Adelanto had a change of heart.
With a small population and a lot of land, Adelanto decided to open up for legal, commercial cannabis cultivation. Now seeing a major land rush, people are flocking to Adelanto and are spending millions of dollars on properties to grow marijuana legally, with the hopes that recreational marijuana will soon be legal as well.
By being the second city in Southern California with a permit to allow citizens to grow medical marijuana, Adelanto hopes that by being one step ahead of the game they will be able to improve their economy at a much faster rate.
Granted the housing market remains stable and everything goes as planned, Adelanto's reputation for being a dead zone as well as one of Southern California's poorest communities will soon be a thing of the past.
Do you think Adelanto and other communities like itself would benefit from the cannabis industry? Let us know on social media or in the comments below.