The birth of a new industry can be a highly democratizing force if done right. But ceding control of the marijuana industry to a handful of wealthy super-producers will lead it down the familiar path of Wall Street style corporate greed, a loss for all but those at the top.
This is the problem currently facing the state of Massachusetts, which officially legalized recreational marijuana on December 15th, 2016. Retail marijuana dispensaries are slated to open doors in July of next year.  But many are concerned with the direction the marijuana industry is going under state leadership.
Just like the mom-and-pop grocery stores, retail clothing stores and small technology businesses that are threatened by corporate giants like Walmart all across America, legal weed advocates are concerned that the marijuana industry will be monopolized and McDonaldized. Not only will this prevent smaller business owners from breaking into the marijuana industry, but it will also result in plummeting prices (and therefore tax revenue) and poorer quality product.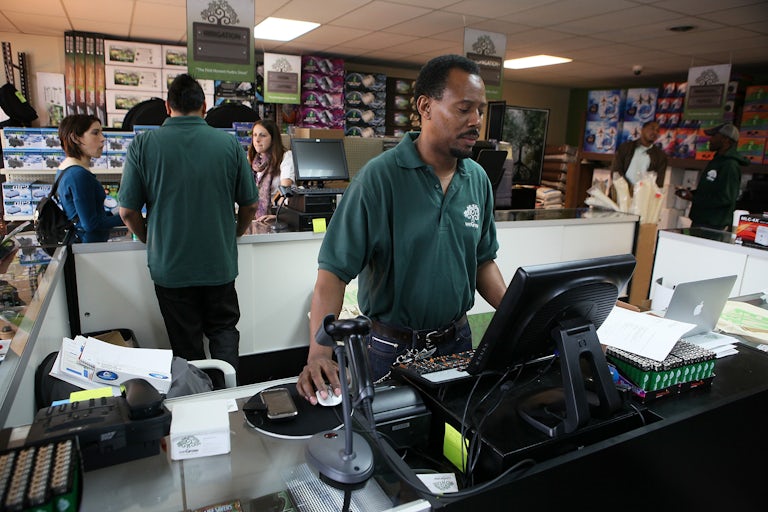 "Commercialization of cannabis cultivation will bring the Walmart of Weed to our Commonwealth, squeezing out opportunity for smaller and more skilled cultivators to take their rightful places in the industry," says Peter Bernard, president of the Massachusetts Grower Advocacy Council, to Mass Live.
The way in which big corporate players wreak havoc on small town economies is simple: a wealthy outsider company with seemingly infinite resources infiltrates a small town, opens a superstore that hooks customers on cheap prices and convenience, and forces the town's many small business owners to shutter their operations. The result is unemployment, and the funnelling of money away from local citizens into the pockets of out-of-state or foreign business moguls.
Already, Colorado corporation Americann has sunk $10 million into a 1 million square foot processing and cultivation facility in Massachusetts. They bought the massive site from Boston beer company Sam Adams. This foreshadows a grave trend that could undoubtably spread across newly legalized states, where corporations that got a headstart in the marijuana industry in states like Colorado and Washington could sweep into states like Massachusetts, leaving little opportunity for locals. 
Bernard compares this transition in the marijuana industry to beer companies like Pabst Blue Ribbon, which make a poor quality, but cheaper product than competitors and attract customers solely due to price. In Bernard's eyes, this would be a tragic outcome for a product that is finally gaining the legal resources for experts to develop exciting specialty strains. It would be as if, following the prohibition era of alcohol, liquor stores still only sold moonshine.
According to Bernard, growers shouldn't need more than 15,000 square feet to operate, lest they become a commercialized, poor-quality cannabis producer solely driven by profits.
Instead, Bernard advocates for a model more aligned with the craft beer movement. This would require the state commission to design the system in a way that gives small producers an advantage. The result would be better weed and more broadly dispersed profits. But will they do that?