Cannabis is the talk of the town as three more states come into the fog of marijuana legalization. While local legislatures meet in closed rooms, manufacturers and retailers have begun the race to supremacy.
This market realization is nothing new to the culture that was created by its legality issues. It's a mature, ready market biting at the opportunity to try every new product on the shelves. Stories about growers coming out of their closets, partnering or bringing capital, and finding a niche in a newly legal or medical market are prevalent.
Now the hard part: how will each grower, processor, and manufacturer of goods differentiate their product on a shelf full of delicious herbaceous goodness?
Take a look at the potential market and you'll quickly find that the time is not now. The vision is five to 10 years from 2015 when a large portion of the US is under a fully legal operating cannabis industry. And you better believe that the folks whom understand this intimately and are capable of investing the resources to optimally position themselves will profit enormously.
The Estimated Market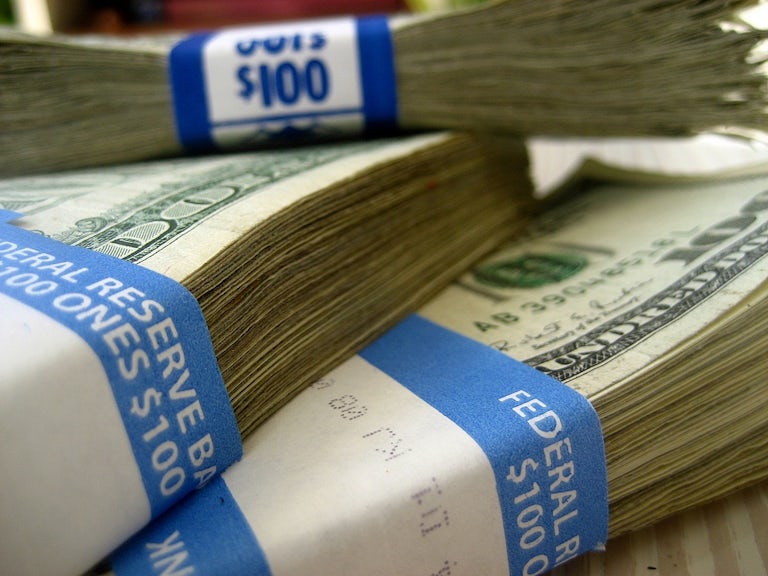 Currently, the US has an estimated 1.2 Million medical patients receiving varied amounts of support.
Estimated recreational cannabis purveyors are estimated above the 10 Million person mark. This sizable market is set to create a $14 Billion dollar industry.
With this new market comes business-minded individuals and groups grabbing the opportunity carrot laid before them. Buyer beware! Money will not buy you good growers; be mindful of the culture that has laid this path. Reward the OG's and the bounties will be aplenty for all involved to eat at the table.
From Black To White Market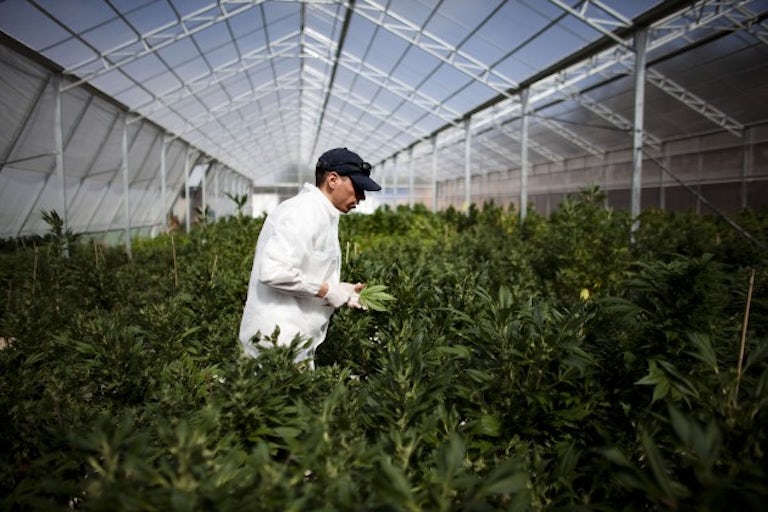 Growers of this bountiful plant go back generations. Hiding from the police or whomever is investigating them that day is a cornerstone of their success they've earned.
Coming into a white market with taxes and business operations boggles the mind. With the right partners, growers will be allowed to perfect an artform with everyone's favorite canvas.
Paramount Branding Considerations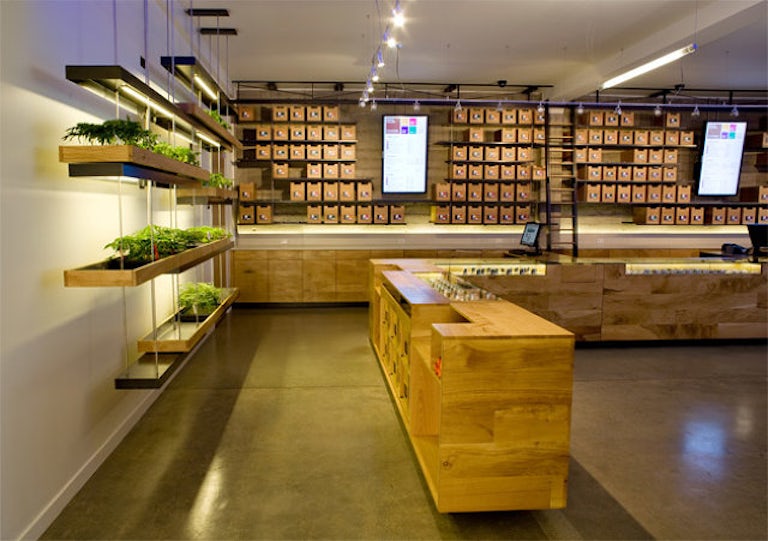 Being that Cannabis is a newly legal business option, there are many questions on how to brand a company for proper market entry and longevity.
Food for thought:
Refrain from using the leaf, green cross or green motifs. These are industry indicators, not meant to be relied upon for a longevity based brand image.Take a moment to have foresight that creates a draw for the stay at home mom, the hard working businessman and the medical patient of the future.The culture is sacred; let it live vicariously through your brand's success, not as its mascot.
Plan for nationwide expansion upfront. What will resonate outside of your humble hometown start?
Build in a consistent marketing presence, stay to it and build partnerships with local media (such as Dope Magazine currently covering Washington, Oregon and Colorado from the local market perspective).
The Gateway of Licensing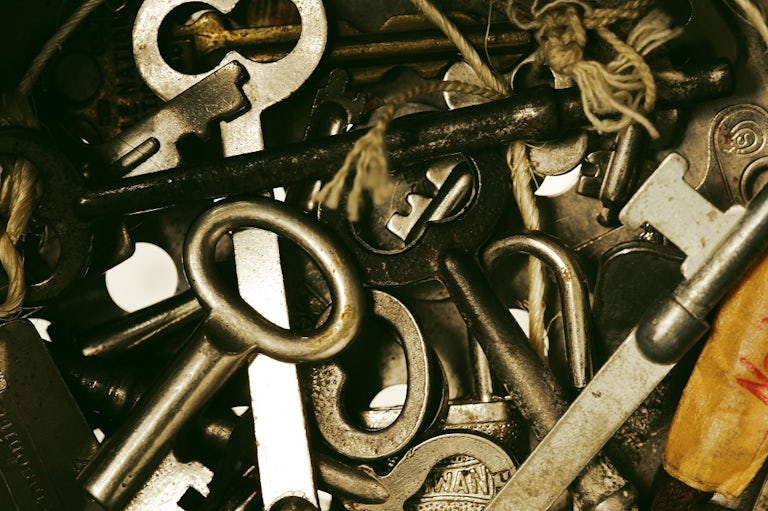 Companies who succeed in the local market will have an outstanding and nearly immediate opportunity to license intellectual property of the brand, product and process to operations in multiple states.
In the beginning of each state's legal journey there will be a very localized market supply, demand and ownership. Branding and packaging will be rough and companies will race to improve.
Keep up with ever-changing laws and continue to provide consistent value to industry partners and customers.
Harnessing Market Relevance
When branding cannabis, there isn't much of an industry foundation to see what works. However, the three big industries that come to mind that a base can be drawn from are alcohol, retail and coffee.
Alcohol: Take it back to prohibition, snap forward to now and there is an absurd amount of alcohol jockeying for position and sales. Branding drives this industry by companies systematically adjusting marketing mixes and shelf appearance.
Retail: Walking into a dispensary for the first time is jaw dropping. Manufacturers of products are able to sell directly to dispensaries and customers are viewing a selection of up to 150 choices of quality cannabis. Pay up front, return home and enjoy your medicine.
Coffee: Early morning coffee drinkers brewed Folgers and pre-ground coffee beans from the grocery store. No one talked about it, coffee wasn't exciting. Then came a brand with a Mermaid that encouraged an uprising of selection that stirred the town folk and created the need for coffee shops and baristas. Thanks to public relation moves, education of the industry and expansion structure, coffee has thrived.
The War on Drugs Matters
Canna Marketing is not much different from marketing its predecessors industry booms.
The people of this industry are what makes the difference. Hard fought battles on the field of the drug war have unearthed a massive attentive audience to those whom can capture and maintain the energy.
The marketing efforts that take all the past, present and future of this plant into consideration will find a path.
Ask Yourself This
As a medical  patient and/or recreational cannabis consumer, what do you want to see from the companies that are coming in the next few years? This is a topic of high interest on the curve of legalization sweeping the nation. What is the landscape currently missing, and what would the brand look like that would fill that hole?
Header photo credit: Chicago Tribune