A UK company has made an exciting new introduction to the natural cannabis products scene. MediPen Ltd. is the first biotechnology company to develop a vapor product, the MediPen®, which contains more than one isolated non-psychoactive cannabinoid. This is excellent news for British residents, who have very limited access to legal cannabis products. For the first time, consumers can enjoy a concentrated blend of three cannabinoids in one single formula.
Not just another CBD vape pen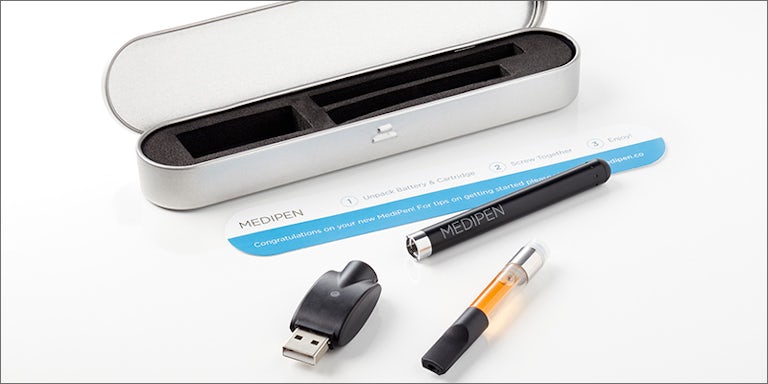 A non-psychoactive cannabis compound, cannabidiol (CBD), was recently declared a medicine by the UK's Medications Health Care Products Regulation Agency (MHRA). This long-awaited move validates years of anecdotal reports and scientific research.
However, many CBD products have one major downfall. CBD is only one part of the equation. There are over one hundred cannabinoids in the cannabis plant. Many of them are non-psychoactive and ripe with therapeutic potential. Some experts even theorize that cannabis compounds work together to produce synergistic effects.
Until now, extracts that contain blends of multiple supplemental cannabinoids were unavailable. The MediPen® Cannabinoid Vaporizer is not just another CBD vape. A true innovation, the company has expanded their formula to include two more cannabinoid compounds: cannabidivarin (CBDV) and cannabigerol (CBG).
Since their founding, MediPen® has made a name for itself as one of the most respected legal cannabinoid providers in the UK. Last year, the company entered into a contract with the National Health Service to improve the quality and safety of cannabinoid goods all around.
With their new blend, MediPen® is setting the pace for a new branch of the UK's growing legal cannabis industry, by reinforcing their tried and tested cannabinoid formula with 2 additional non-psychotropic cannabis compounds.
Why more cannabinoids?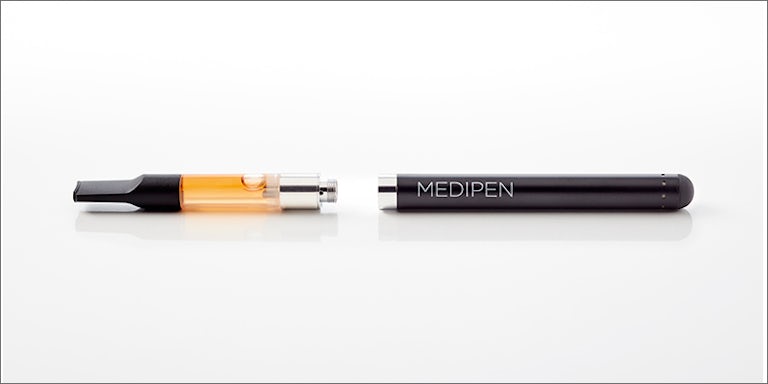 CBDV and CBG are two cannabinoids that come with impressive resumes. In 2015, another British company, GW Pharmaceuticals, was awarded a U.S. patent for the use of CBDV in epilepsy treatment. CBG, on the other hand, is being studied for its potential in mood disorders.
Other research suggests that both of these compounds have potent anti-inflammatory and pain-relieving properties. With such promise, it's easy to see why there is such a demand for smart products that make use of a wide scope of cannabinoid compounds.
Both CBDV and CBG are not regulated as medicines, which means that UK residents can access these cannabinoids legally from reputable providers. Yet, prior to MediPen®, getting a hold of supplemental CBDV and CBG has been seemingly impossible.
Now, MediPen®'s proprietary cannabinoid blend is available for online purchase in the UK.
How to buy a MediPen® Cannabinoid Vaporizer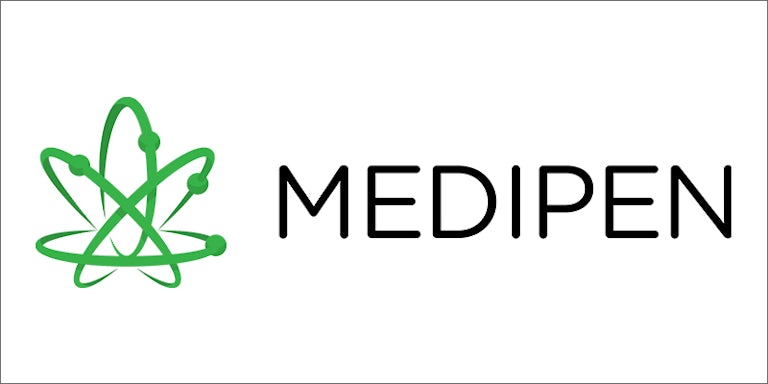 A standard kit begins at £49.97 and includes a rechargeable battery pack and a filled cartridge.
There are 16 different flavors to choose from, and all ingredients used are natural and organic.
To order a MediPen® vape kit, simply visit medipen.co. MediPen® is a portable vaporizer that contains a proprietary blend of legally-derived cannabinoids and pharmaceutical-grade coconut oil refined for safe inhalation.
*The MediPen® Cannabinoid Vaporizer is not a medicinal device and should not be used as a substitute for medicinal treatment under any circumstances.