With the size of the cannabis industry growing at an unprecedented rate, it's easy to forget about the people who really matter- the patients! Thankfully one event organiser hasn't forgotten that money isn't everything, and this hostess gets to be a part of it all.
Tell me about the party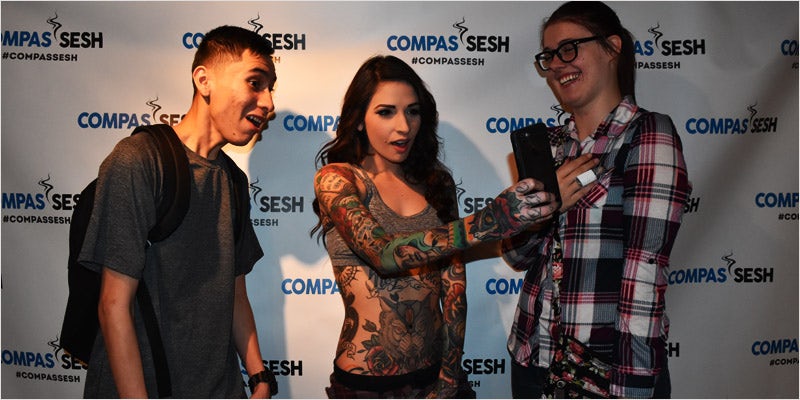 Compassionate sesh, or Compassesh has quickly established itself as one of LA's premier pot-parties. It is a monthly pop-up event, which is designed to bring patients, weed enthusiasts, and vendors together under one roof. It was born out of dissatisfaction with current marijuana events and their undying focus on profit.
Event organizer, Dan Racha, set out to remind the marijuana community that this all started for the patients, and aims to reinvigorate cannabis events with what was missing:
"Compassion, a moral compass, and the camaraderie of a good old-fashioned sesh among like-minded caring people"
What makes Compassesh different?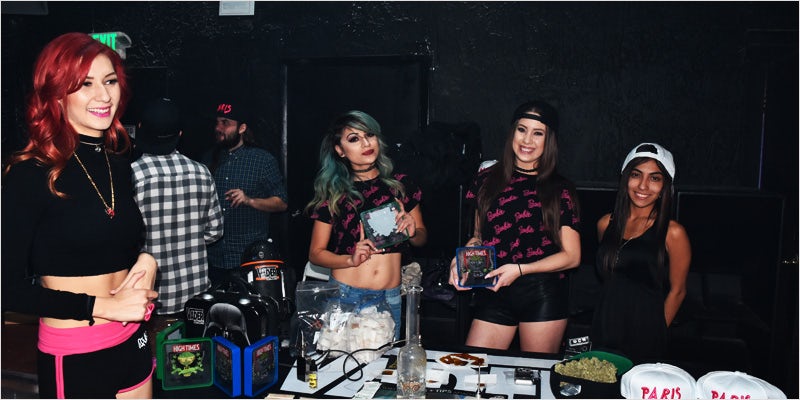 Aside from the music and venue (which changes for each event and is sent out on a private need-to-know basis), Compassesh also hosts interactive games and competitions, art exhibits and free samples amongst other things.
With a focus on the patient, the events are completely free to attend, asking simply for a donation at the door, and is driven by a "sense of humanity" as opposed to profit and expansion.
Meet the host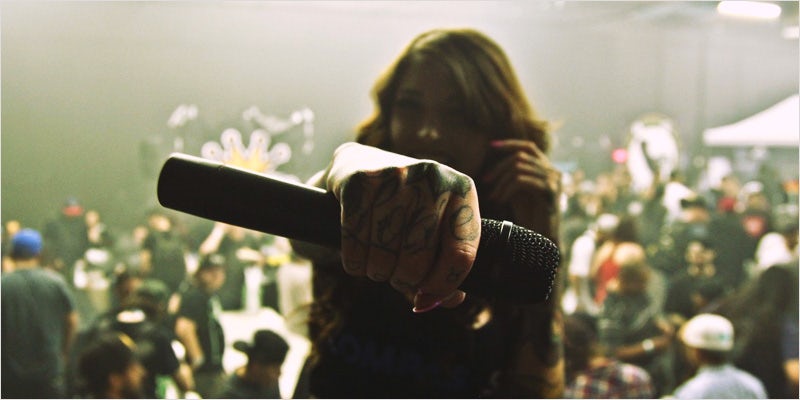 Angela Mazzanti was asked to take on the role by the event organizer and was more than supportive once she learned it was designed to be a free event. She has since become a brand ambassador, with successful event marketing attributed to her large influence on her Instagram (almost 250k followers).
When asked about the biggest hurdles, she notes that securing a venue is definitely still the hardest part of the process. During the Compassesh in January, the event was even shut down half way through, although this was a fault of the exhibitor, not the framework in place.
She goes on to say that Compassesh then continues as any other event, there are sponsors, vendors, music and food to think about, and although everyone that attends is a patient, it is Ttechnically still federally illegal," which is obviously an issue in itself.
When asked why she got on board with the project, however, she says that it's to remind people that not everything is about the money, rather "It is about the patients and the people that come to these events and make up the community", and hosting these events not only lets compassesh remind the community of that, it also allows smaller businesses, vendors, and sponsors to showcase their work to a like-minded community.
Have you been to a Compassesh event? Would you go to another one? Or is this something you would like to see in your hometown? Let us know on social media or in the comments below!