Do you live in Washington D.C.? Are you excited at the prospect of enjoying Cannabis legally for the first time, but have no clue where to begin? Fear not! A new business aims to teach you all about weed, including how to ingest it.
The D.C. School Of Mary Jane is the brainchild of Ryan (last name withheld),who wants people to skip the mistakes and bad information out there, and learn how to grow, roll, smoke, bake, and consume recreationally and responsibly.
Why Would Anyone Need To Pay To Learn About Pot?
When I heard about this, I asked myself the same question. I mean, how shut-in do you have to be? Welcome to the age of the Internet, people. The truth is there is a lot of misinformation out there, in part by the uninformed masses, (not everyone on YouTube knows what they are talking about, despite the high regard my 9 year-old has for someone named PewDiePie). Of course there is also the widespread propaganda of law enforcement proponents such as D.A.R.E. and NIDA.
More recently, suspected government bloggers spreading dangerous misinformation in the guise of online tutorials on how to grow cannabis and do extractions, are being criticized with contributing to chemical fires and accidental deaths. Using pesticides dangerous for human consumption, or incorrectly removing the butane during an extraction could cause someone to wind up in the hospital, or worse. Not knowing how to navigate the obstacles of obtaining cannabis could also land you in jail.
So What Do They Do?: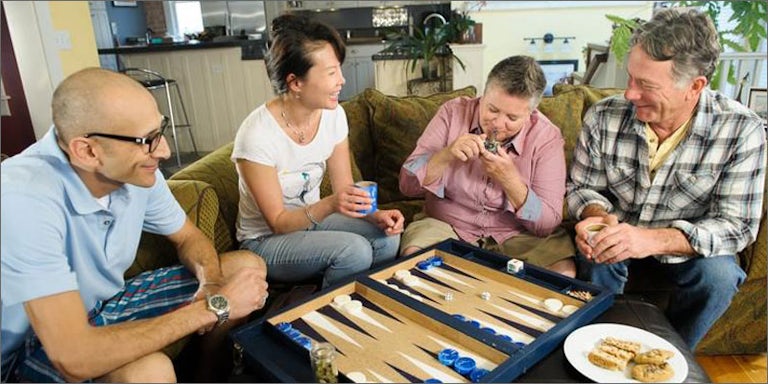 The School Of Mary Jane will come to your residence in D.C. , and instruct you on the proper history, properties, laws, methods of consumption, and benefits of Cannabis use. One complete presentation is around $100, and can be for up to four people. The information is Ryan's way of saving people time and costly mistakes that he and others have experienced.
What Won't They Do?
To clarify, the school will not provide any marijuana. They will not educate anyone under the legal age of 21, and of course, will not meet on federal property. Straight from their website, www.mjindc.com the school states:
"We are a group of local residents seeking to educate our neighbors. After years spent traveling, experimenting, and studying Marijuana, both at home and abroad, we have amassed a wealth of knowledge we would like to share with you. Our workshops are specially designed by professional educators to help you understand your legal rights, health risks/benefits, best practices and culture in the comfort of your own home."
Sounds Good, What Else Do They Teach About?
Currently, the only available class listed on their website is Marijuana 101, though classes on edibles, painting, and even adult field trips are listed as coming soon.
Frankly, it sounds like fun. Like a "Slumber Party" with a Cannabis theme. If you are in the DC area, and it sounds like fun to you as well, go to www.mjindc.com, and schedule a class with a couple food friends. You might be surprised at what you learn, and how much fun you have.
What do you think – would recommend a newbie smoker to MJ Inc DC? Let us know in the comments below or on social media