The Canadian province of Nova Scotia will soon become the only known place in the world with combined liquor-cannabis retailers. The twelve stores are set to open on October 17, the official launch date for Canada's recreational market. 
The retail combination will run through the Nova Scotia Liquor Corporation (NSLC), the province's government-subsidized alcohol retailer. The NSLC will also be selling cannabis separately through an online e-commerce platform.
The President and CEO of the NSLC Bret Mitchell recently confirmed the news in a press release and guided tour for news outlets. Customers looking to buy cannabis from the NSLC will need to walk through the store's alcohol retail section to access its cannabis section.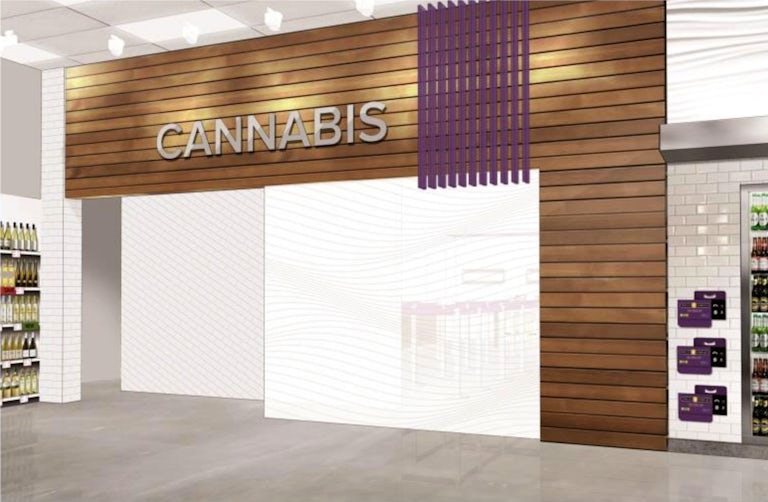 The stores will provide eight tablets to give details about the products sold at their facilities as well as educational resources about cannabis use. The stores will also have plasma screens mounted on its walls that provide pricing and stock information.
The cannabis retailer will offer seventy different cannabis strains, which will be separated by sections titled Relax, Unwind, Center, and Enhance. Consumers will only be permitted to purchase thirty grams of product at a time.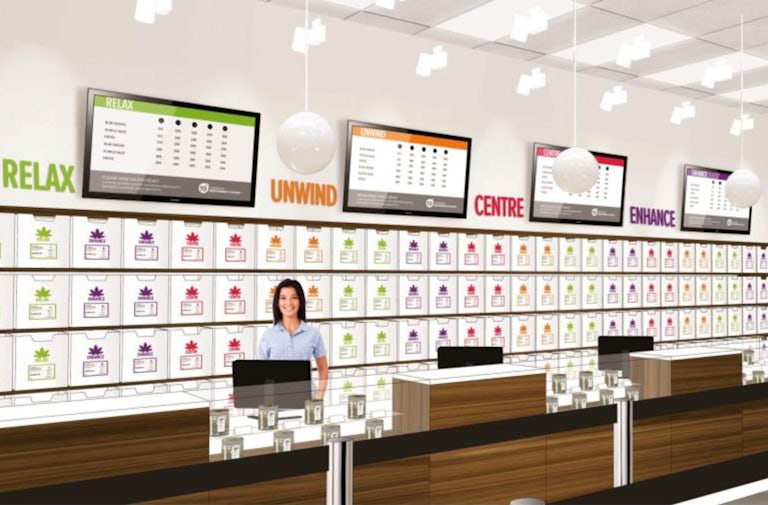 All of Nova Scotia's cannabis will be provided by other provinces, as the province only has three licensed growers, none of which are currently licensed to sell.
Cannabis will only be available for purchase through the NSLC in Nova Scotia. The province's government-subsidized module is similar to Ontario and Quebec's plans for legalized distribution.