Oh Henry! is plotting a limited-edition release of its famous candy bar, dedicated to satisfying the cravings of stoners ahead of recreational legalization this fall.
The new edition of the beloved snack is called Oh Henry! 4:25 and can be found in selected stores right now for a limited time.
Oh Henry! 4:25 won't be a cannabis-infused edible since the candy bar's purpose is to be a munchie option. The candy bar is among the first non-cannabis food products in the cannabis market. Hershey Canada is also among the first snack brands with no prior affiliation to cannabis to get into the market.
The chocolate bar's quirky name is a reference to 4:20, the time that's historically synonymous with cannabis use. The addition of five minutes signifies the number of minutes it takes for hunger to kick in after getting high.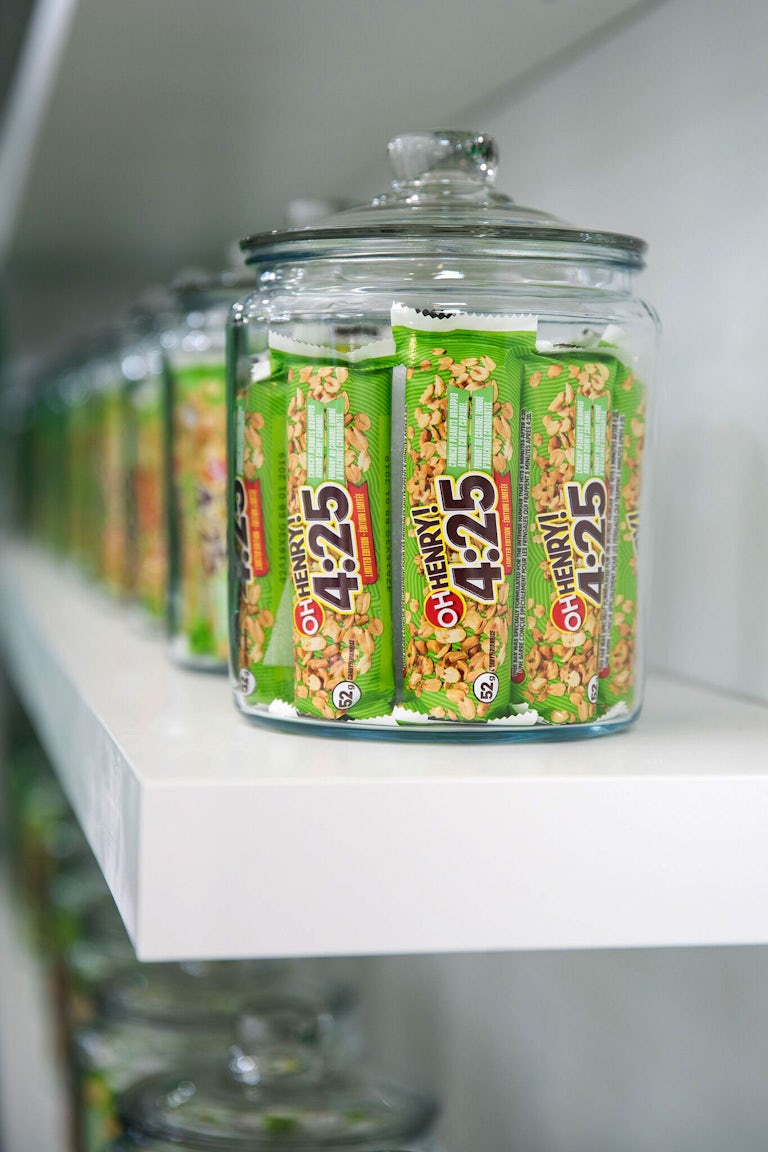 In this CityNews interview, Hershey Canada Senior marketing manager Mathieu Gamache explains that the company's initiative will focus primarily on the hunger that results from cannabis use rather than cannabis use itself. He also explains that the company isn't fearful of alienating its foundational audience as food and cannabis have always been a natural fit.
Gamache says Hershey Canada has no plans for creating or distributing cannabis-infused edibles and will continue focusing solely on their best-selling brands for the time being.
The subtle initiative in the cannabis market is a savvy one considering Canada's strict cannabis branding laws. Last June, the Canadian Federal Government outlined the proposed legislation surrounding marketing and packaging for cannabis brands. Since Oh Henry! 4:25 is not a cannabis product, it's not subject to these laws.
Ironically, Hershey Canada, whose old headquarters was in Smith Falls, Ontario, now belongs to Canopy Growth Corp., one of the biggest licensed producers in the cannabis market.