The Oklahoma State Board of Health approved the state's medical marijuana program on Tuesday (July 10) with a major restriction: a ban on the sale of smokeable flower at dispensaries. The new regulations could be a significant setback for the state's medical marijuana patients, though Oklahoma health officials noted that those who grow their own marijuana at home will still be allowed to smoke.
In June, nearly 60 percent of Oklahoma voters approved a broad-ranging ballot initiative to legalize medical marijuana. The measure did not include a list of qualifying conditions. Instead, it left the decision of whether a patient should qualify to board-certified physicians.
The measure passed after lawmakers finished their legislative session. When Governor Mary Fallin decided not to call an emergency session to make changes to the new law, it fell to the state Department of Health to iron out the details (though lawmakers could still make changes when they return next year). On Wednesday, Fallin signed the emergency rules, approving their implementation.
Over the weekend, health officials released a 75-page tentative version of their new regulations, which placed additional restrictions on doctors in order to prescribe medical cannabis. On Monday, a group of medical professionals and opponents to the ballot measure demanded that the Board of Health place even more restrictions on the state's new cannabis program, including a ban on the sale of smokeable products. They also asked that the number of available dispensary licenses be limited (with no number specified) and that dispensaries be required to have a pharmacist on staff.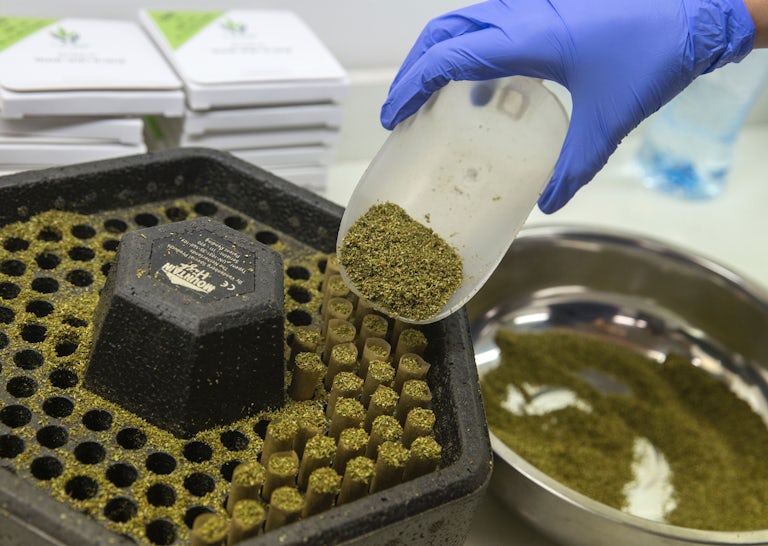 When the Oklahoma Board of Health announced its decision on Tuesday, it had approved two of the group's three demands, imposing a ban on smokable cannabis sales and requiring dispensaries to hire pharmacists.
The group of health officials included the Oklahoma State Medical Association whose president, Dr. Jean Hausheer, said that a smoking ban would ensure that patients get consistent and accurate doses while noting the health risks associated with smoking. He also expressed his support for a limit on dispensaries.
"The majority of Oklahomans do not want dispensaries on every corner or strip mall," Hausheer told local reporters on Monday. "Instead, rules governing dispensaries should be consistent with how the health department already addresses other medical services by limiting the number and location of treatment beds and other services based on public need."
In a tweet following the decision, Ryan Kiesel, executive director of the Oklahoma ACLU, said that the state could expect a lawsuit following its decision.
Even the state Department of Health's legal representative, Julie Ezell, expressed concerns that the two new provisions may not hold up in court, according to the Hill. In recent months, a similar lawsuit attempted to overturn a smoking ban in Florida. The lawsuit is currently in an appeals process after it was overturned by a lower circuit court.
The new provisions also potentially place pharmacists in legal jeopardy according to Rich Slater, the assistant special agent-in-charge of the DEA in Oklahoma. Slater told local 4 News on Wednesday that pharmacists who work for dispensaries could be at risk of losing their licenses for distributing a federally banned substance. In the run-up to the vote to legalize last month, Slater campaigned against the ballot measure, advising voters across the state not to support it in a series of lectures.