Organigram, the large-scale Moncton-based medical cannabis producer, says it will provide New Brunswick with at least five million grams a year to supply the recreational market. While Canopy Growth Corporation based out of Smith Falls, Ontario signed a two-year agreement with the province, allowing the supply of another 4 million grams of cannabis and extract-related products.
Small province with a large demand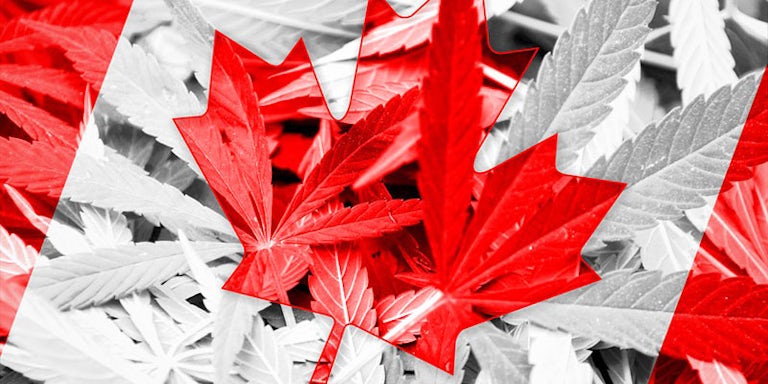 New Brunswick Finance Minister Cathy Rogers and Health Minister Benoît Bourque made the announcement on Friday in Moncton. The province has already inked deals with two licensed medical cannabis producers to help supply its recreational market. The two contracts can provide up to $100 million worth of cannabis annually, allowing for a large influx of new customers come federal legalization.
These are the first agreements that any province has signed for supply from licensed producers in Canada. Part of the initiative to get this supply agreement in place was they understand that there will be a supply deficiency for the first couple years of the adult recreational market, and they wanted to make sure that they were in a position to get a significant supply going forward and be the first to do so. – Greg Engel, Organigram CEO
Both producers are justifiably excited for the future with one of Canada's smaller province and hope that a deal of this magnitude can be repeated as other provinces figure out their cannabis frameworks in the coming months.
New Brunswick has led the country in its efforts to attract cannabis jobs and investment and Canopy Growth is proud to be utilizing local trades and to hire in New Brunswick for the site we are establishing in Fredericton. – Mark Zekulin, president of Canopy Growth
As news broke of the pending deal with the provincial government, stocks of both Canopy and Organigram climbed on Friday, closing up by 2.09 percent and 16.74 percent, respectively.
Friday's New Brunswick news followed that of the Ontario government, which plans on creating a single legal entity for cannabis, with sales overseen by the province's liquor control board(LCBO). The retailer would sell recreational cannabis through 150 dispensaries and an e-commerce site.
Ontario, however, has not struck a supply deal, a government spokesperson told the Financial Post.You can check out the full story on Ontario's retail plan here.