Tired of paying cash for your bud? You may already know that banking is a major problem for the cannabis industry. Many cannabis businesses are not allowed banking privileges, meaning that they are forced to rely on cash-only models of operation. Now, CannaSOS is providing a different option. The social media site is officially launching Perkscoin, a revolutionary digital way to pay for 420 products on the CannaSOS network.
Perkscoin: Don't pay in cash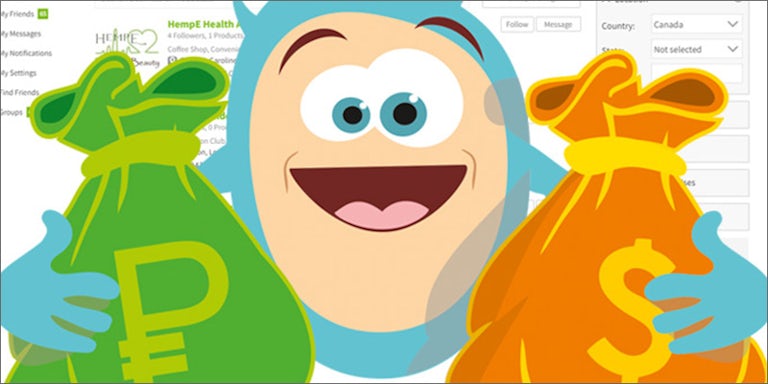 CannaSOS, an online strain database, and 420 friendly social hub, is taking an innovative approach to the banking situation.
The cannabis industry is filled with new start-ups and herb-related products. However, CannaSOS is the first to offer consumer reward points for engaging with their website and buying merchandise.
Reward points, aka Perkscoin, will be awarded to registered CannaSOS members who actively contribute to the CannaSOS community. They can also be purchased and gifted to friends and other community members.
These points will eventually be added to a PRC Reward Card. CannaSOS hopes that these digital points may then be used by participating dispensaries. Basically, CannaSOS is building the framework for safe, digital transactions in the cannabis scene.
In a recent press release, they write,
According to the 2015 FDIC National Survey of Unbanked, 19% of Americans do not have bank accounts and thus can't purchase anything off the Web.

The PRC Reward Points Program solves this issue, as we are planning to provide users with reward cards used for Perkscoin accumulation and later using the collected points to pay for goods at participating dispensaries.
The first feature on the site will be a Wallet. Users will have the option to open an account in Perkscoin (PRC) or in one of four different currencies (USD, EUR, CAD, GBP). Members will then be able to trade PRC points for currency or buy products using Perkscoin from participating financial institutions.
Consumers have the option to transfer their PRC rewards to local currency, you can also add currency to your wallet at any time, making it somewhat similar to internet banking sites like Bitcoin and PayPal.
For businesses and consumers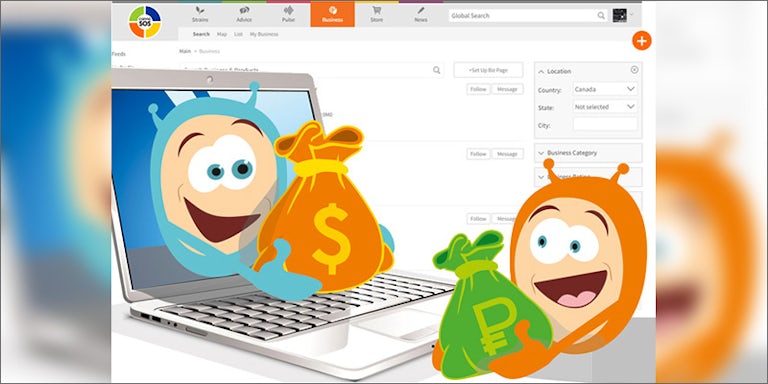 CannaSOS hopes that these changes will not only make life easier for tech-savvy cannabis consumers but will also provide a beneficial service to canna-businesses.
Perkscoin and the PRC Reward system creates a unique marketing opportunity for participating businesses.
The goal is that as Perkscoin expands, businesses will not only be able to securely avoid the hassle of handling more cash, but they will have access to a niche of engaged cannabis-lovers who are looking for a safe and easy dispensary experience.
Similarly, herb-enthusiasts may eventually be able to avoid some late night trips to the ATM.
For now, CannaSOS members can earn free contribution points simply by participating and engaging on the CannaSOS website. Members can earn contribution points by writing strain reviews, posting interesting articles, answering questions in the Advice section, and through other engagements.
The contribution points can be exchanged for Perkscoin credit, which can be converted into cash or used to purchase goods and services with participating merchants. Therefore, CannaSOS members can earn extra income simply by being active on the site.
Furthermore, businesses can pay for CannaSOS advertising services using Perkscoin points they accumulated on the site.
It's about time something like Perkscoin came along. Cannabis banking has been a problem for the past several years, but Perkscoin is the first to try to address the issue in a smart and trustworthy way.
For more information about CannaSOS and Perkscoin reward points, please visit cannasos.com