The legalization of cannabis and the regulations that follow are not only creating safer products for cannabis consumers—they're also beginning to launch a broader conversation about what chemicals are safe to use in all agriculture. 
Currently, legal cannabis states like California and Colorado require cannabis producers to have their products lab tested for contaminants like pesticides—which can pose a risk to consumers' health—before they can be put on shelves. The California Department of Pesticide Regulation, for example, has released a list of pesticides that are forbidden to be used in the cultivation of cannabis. They've also specified the pesticide use on cannabis that is allowed. 
As concern over pesticide use on cannabis grows, the industry is increasingly using biopesticides, which rely on natural ingredients and bacterium to deter pests.
In Colombia, for example, one major Canadian-Colombian medical cannabis producer, PharmaCielo, prepares their soil with bug-repellant plants like onions. This environmentally sustainable method works by allowing these plants to grow, then decay, at which point they're tilled back into the soil. The result is soil rich with natural fertilizing and bug repelling properties.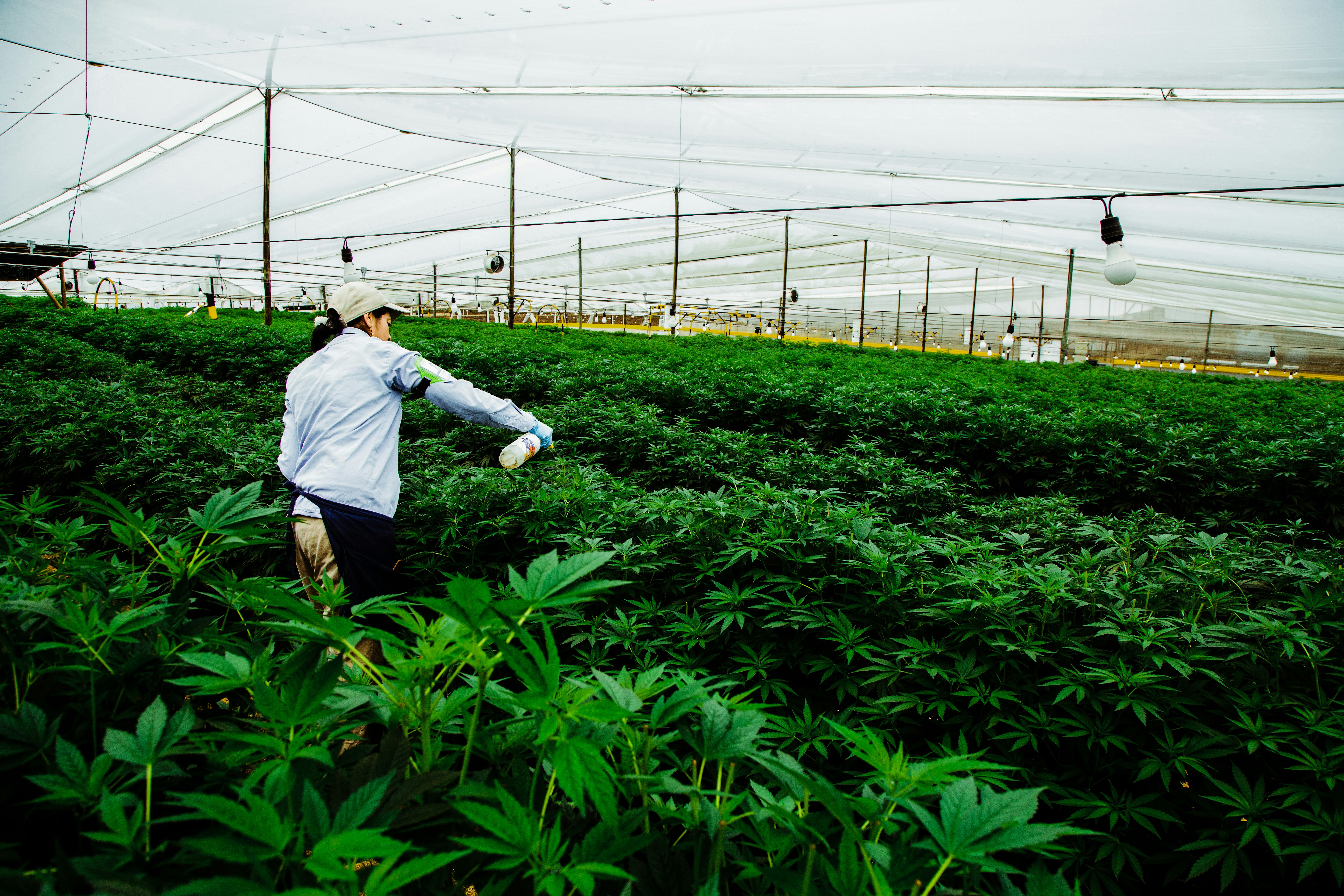 In the United States, the cannabis community is also beginning to push for cleaner forms of pesticides.
One Colorado-based competition, for example, has cannabis cultivators face off to see who can produce the highest quality and quantity of cannabis (with all competitors using the same strain) while maintaining a clean enough product to pass a University of Colorado Denver lab test.
"In addition to food, the commercial cannabis market is proving to be especially interested in biopesticide solutions," writes the esteemed bio-based products producer Dr. Pamela Marrone, Founder and CEO of Marrone Bio Innovations (MBI), on her website.
Marrone suggests that this is helping to give biopesticides mainstream popularity not just within the cannabis industry, but among all different types of agricultural workers. "They are revolutionizing farming practices around the world, improving productivity for organic crops, making conventional harvests safer, reducing the environmental impact of agriculture and ensuring that consumers are not ingesting chemicals on their food," she writes. 
As biopesticides in cannabis farming gain popularity, many like Marrone believe that they will soon outpace the use of chemical pesticides.
According to a report by Global Biopesticides, this process has already begun. Between 2014 (when legal cannabis sales began in Washington and Colorado) and 2016, the biopesticides market grew 24 percent, according to the report.