In 2016, Colombia's government finally struck a peace deal with the Revolutionary Armed Forces of Colombia (FARC), the country's largest guerrilla group, in a bid to de-escalate the country's 53-year civil war. Major cities like Medellín, which once experienced astronomical homicide rates, have since become world-class innovation hubs and popular tourist destinations. They've also begun to attract international cannabis business.
One Canadian company based in Toronto, PharmaCielo, was the very first to obtain Colombia's comprehensive cultivation license after President Juan Manuel Santos enacted a law in late 2016 legalizing medical marijuana. The company currently runs its principal cultivation facility out of Rionegro, a small city roughly an hour outside of Medellin, Colombia. But last year, PharmaCielo also announced a partnership with Cooperativa Caucannabis, a collective of small, rural and indigenous cannabis cultivators. This partnership has the potential to legitimize and stimulate the once illicit economies of rural farming communities previously controlled by the country's exploitative guerrilla groups and paramilitaries.
The Colombian government, as part of their peace deal with the FARC, has offered grants to coca-farming families as part of a crop substitution program. Participating families receive food subsidies and other forms of assistance from the Colombian government. This program aims to scale back the production of coca, the raw material used to manufacture cocaine, a process which many rural farmers had long been extorted into helping with. Now, there are roughly 63 families who are participating in the collective with PharmaCielo.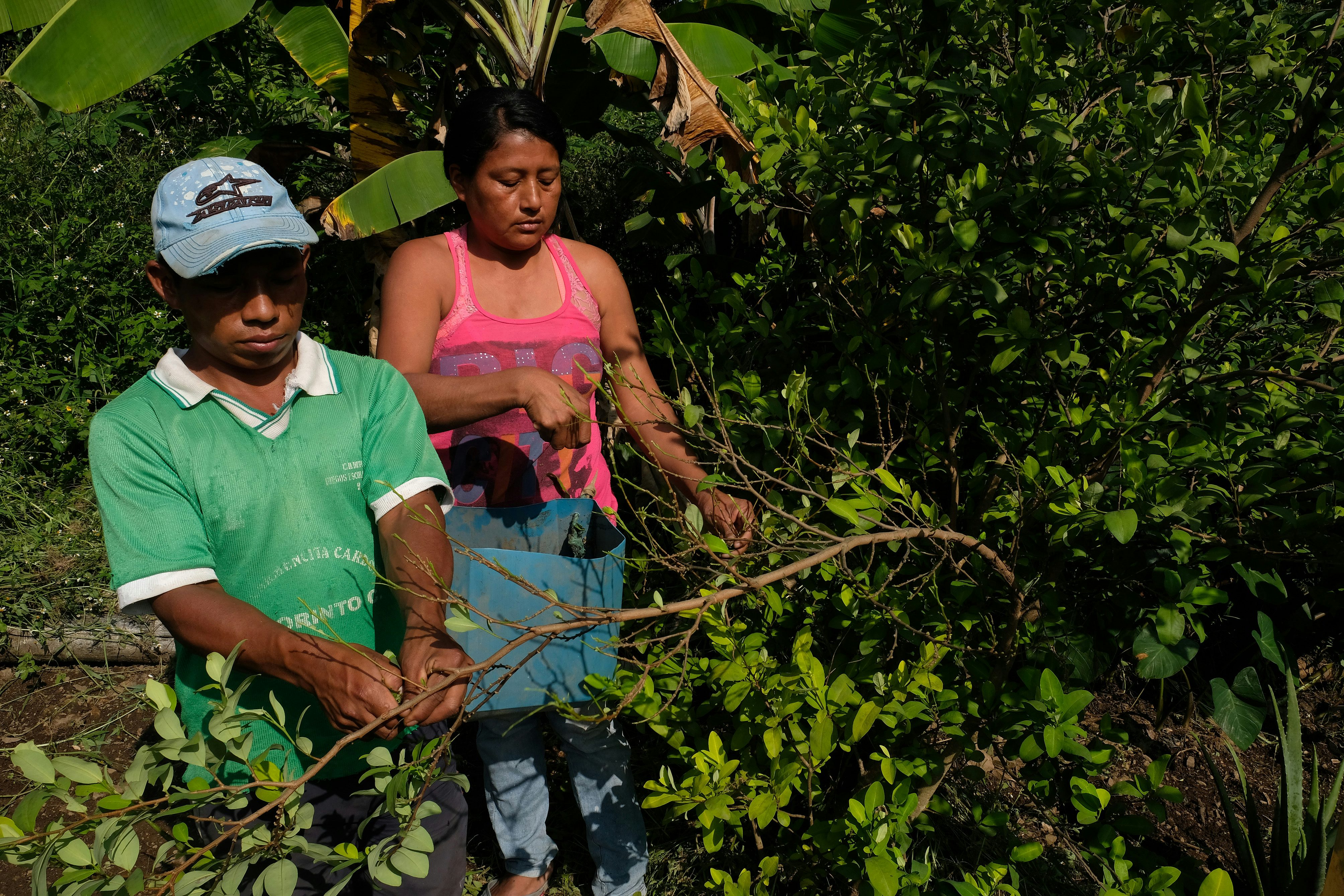 "In Cauca, you're dealing with a region of the country that's recovering from the rebel movements where there's been a number of farmers and growers who've been cultivating under force and as part of the black market," says David Gordon, a representative for PharmaCielo. "Translating all this to white market and above the table industry, the benefit is they are equal participants in the developing economy and industry and there's no intermediary. They share the proceeds jointly that they generate under contract with PharmaCielo. It's the beginning of building a structured industry as opposed to operating under duress."
The low cost of growing medical cannabis in Colombia has the potential to benefit medical patients in other countries as well, many of whom struggle to afford the exorbitant cost of marijuana in states like California or countries like Canada.
Colombia's geographic positioning along the equator allows for a natural 12-hour daylight and 12-hour darkness cycle, a necessary condition for the cannabis plant's flowering stage. Even in California, where temperatures are moderate year-round, growers often need the help of timed growing lights to maintain this cycle. And in Canada, where the cold winter climate forces cultivators indoors, growers need the help of powerful lights, fans, and humidifiers to produce a quality product.
"That is a fundamental distinction, and it has a tremendous environmental benefit with a tremendous cost-effectiveness as well. So it's win-win," Gordon tells Herb.
However, before patients from other countries can benefit from Colombia's low costs for marijuana cultivation, these countries first need to establish a free trade agreement for cannabis. The United States currently doesn't accept imported cannabis from other countries for dispensary shelves. It does, in theory, accept cannabis imports for research, but this has yet to happen.
This has been a particularly controversial topic among American researchers who have had difficulty accessing the cannabis they need for clinical trials. PharmaCielo is being developed with the intention of scaling globally but, Gordon says, the company doesn't anticipate being able to do business in the U.S. anytime soon.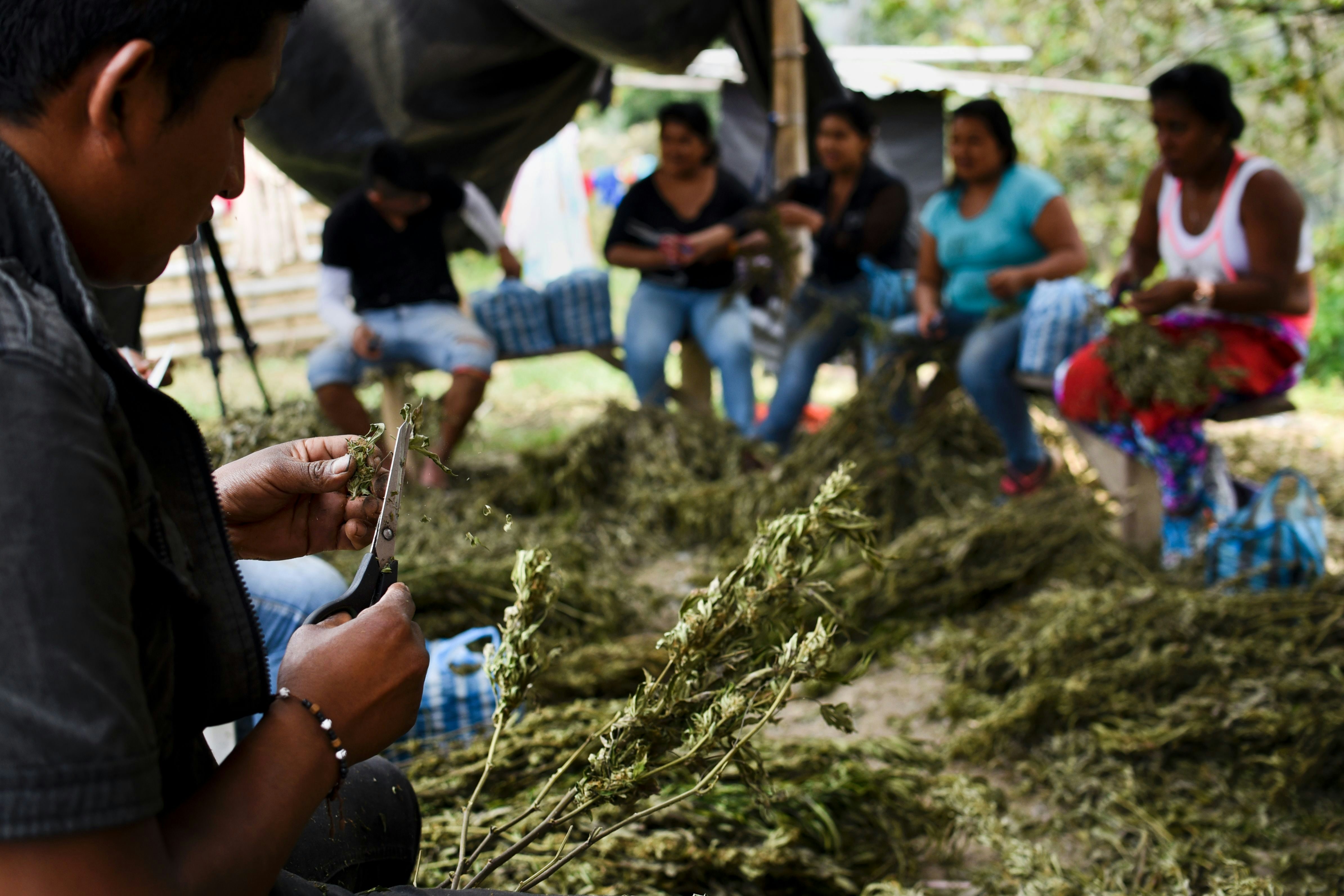 Still, Colombia is rapidly gaining prominence in the global cannabis market—and PharmaCielo is positioned to be at the forefront of this trend. In 2017, the International Narcotics Control Board (INBC)—an independent regulatory body tied to the United Nations—established a global quota of 155.5 tonnes for cannabis cultivation, to be divided amongst countries with cannabis cultivation programs. Of this 155.5 tonne quota, Colombia was awarded a quota of 40.5 tonnes—more than a quarter of the global total.
This year, the INBC shrunk the global quota to 91.9 tonnes, while maintaining Colombia's 40.5-tonne share. As a result, Colombia's new quota represents a staggering 44% of the INBC's global cannabis cultivation quota. In comparison, the United States received a quota of 33.4 tonnes, putting it in second place.
As Colombia's emerging cannabis industry continues to make progress on the international market, companies like PharmaCielo will have an opportunity to not only profit but to make positive impacts on the communities they work with. This, Gordon says, is one of the most rewarding aspects of PharmaCielo's Colombian operation. "It's a transparent business relationship," he says. "with a focus on community and growth."