Rhode Island dispensaries will now be paying 5000 percent more in licensing fees after the state's legislature hiked costs as part of a $9.6 million budget. The price tag on a medical marijuana dispensary license will jump from $5,000 to $250,000 annually in a move which House Speaker Nicholas Mattiello says will bring Rhode Island's cannabis industry in line with the rest of New England.
The massive price hike now makes Rhode Island the most expensive state in the region—and among the most expensive in the country—to own and operate a dispensary. Costs vary widely across New England from $50,000 in Massachusetts to $25,000 in Vermont, $12,000 in Maine and as low as $5,000 in Connecticut. New Hampshire, the second highest in the region, only charges dispensaries $80,000 annually to operate.
Across the country, Rhode Island now joins some of the highest-priced licenses, with Arizona charging $150,000 and Nevada matching the Ocean State at $250,000. In other states, dispensaries pay significantly less, with Colorado charging $3,000 and Louisiana charging as little as $150, according to the cannabis social media company MassRoots.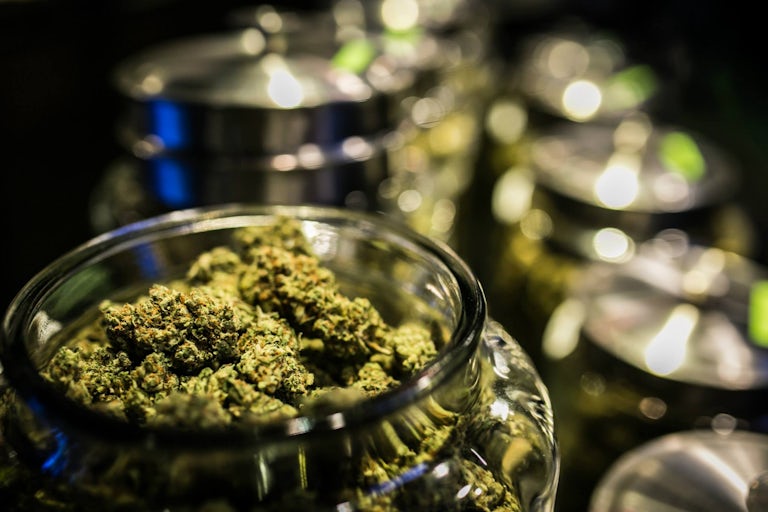 Despite the massive hike in costs, it looks as though Rhode Island's existing dispensaries are not worried about the change. Rhode Island legalized medical marijuana in 2006, capping the number of dispensaries at three. They currently have a monopoly over more than 18,000 registered patients.
"If there is a way to find the $5 million that you need to plug the budget hole that you need for the coming fiscal year, we'd like to be part of the solution," Chris Reilly, spokesman of the state's largest dispensary, the Thomas C. Slater Compassion Center told the House Finance Committee.
Instead, those three dispensaries seemed to have been more concerned with Governor Gina Raimondo's proposal to expand the state's market to allow for 12 more dispensary licenses. That plan was voted down by lawmakers on June 8, leaving the state's 18 licensed cultivators disappointed with the extremely limited market to sell to.