Nearly four months after Attorney General Jeff Sessions rescinded the Cole Memo, local officials and financial institutions remain on shaky ground with a lack of concrete federal policy on marijuana. That's why state treasurers from California, Illinois, Oregon and Pennsylvania are demanding a meeting with Sessions to hammer out a policy that could help legal cannabusinesses access banking services.
In a letter sent to the Attorney General on March 29th, the state officials argue that cannabis policy now affects far too many Americans to be left on the backburner. Twenty-nine states and the District of Columbia currently have some form of medical or recreational system in place, with more looking to legalize at the ballot box or in the legislature by 2019.
"This is not just a blue state phenomenon," the letter reads, "but includes purple and red states in every corner of our country. A majority of Americans now live in states where they have decided to legalize cannabis."
The Department of Justice, however, seems to have indicated that opioid policy and immigration are its top concerns. When asked whether he plans to enforce the federal government's cannabis prohibition in states that have chosen to legalize, Sessions has said that the Department of Justice lacks the resources to do so.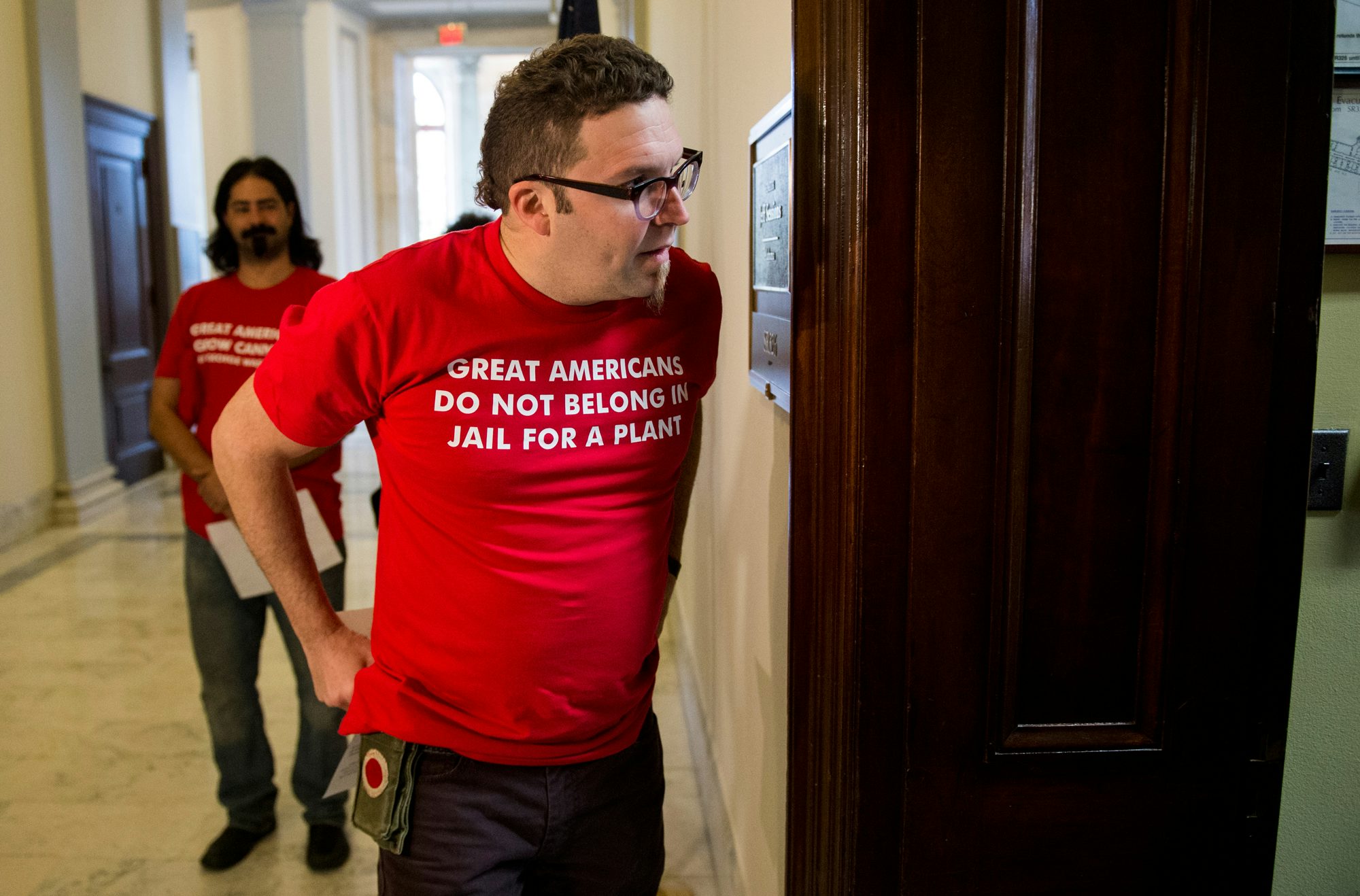 In January, just days after California's legal market was implemented, Sessions reversed the Cole Memo policies, which protected legal states from federal prosecution. The AG passed the authority to enforce the federal cannabis ban on to local US attorneys and has said little about the DOJ's policy on marijuana since. Most US Attorneys have also said that they have bigger priorities than cannabis, like opioids and immigration.
But the Cole Memo remained a central part of the letter to Sessions as it also provided a sense of security for financial institutions which fear prosecution under federal law for providing services to the cannabis industry.
"With legalization taking place," California Treasurer, John Chiang, wrote in the letter, "there are sound public policy reasons for providing financial institutions and other entities that do business with the cannabis industry some comfort that they will not be prosecuted, or lose access to customer assets, simply for banking this industry."
When Deputy Attorney General James Cole drafted his memo in 2013, the Treasury Department followed along with a document known as the FinCEN Guidance, which allowed banks to do business with the cannabis industry so long as they thoroughly vet the businesses they provide services to. That guidance remains in place today, but its reliance on the Cole Memo has caused some to speculate whether the protections it provides are still valid.
Treasury Secretary Steve Mnuchin has said on multiple occasions that he plans to provide his own guidance to marijuana businesses, calling the banking issue a top priority. No policy has been announced yet.