While most of the nation already enjoys medical marijuana acceptance, one state is coming under fire for denying the people's decision. Texas Governor Greg Abbot has repeatedly said that cannabis will not be legal as long as he is in office. Well, after this scandal, he may not be in office much longer.
A sad state of affairs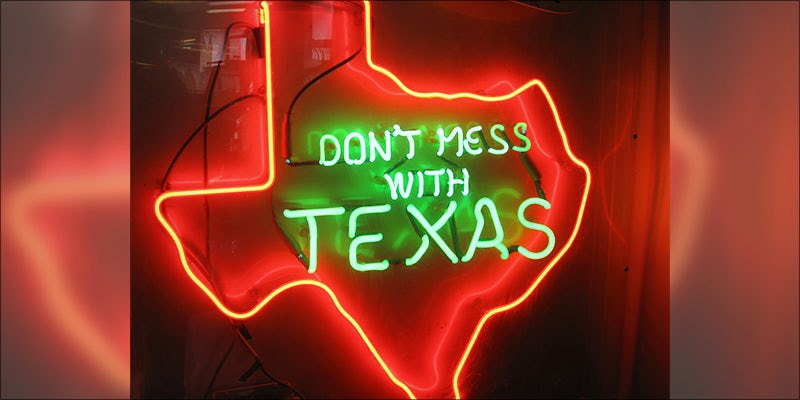 In 2015, Texas passed one of the most conservative medical cannabis laws in the country. And despite numerous attempts to expand the laws, nothing else has managed to garner enough support.
The CBD only law currently on the books forces doctors to "prescribe" rather than recommend the medicine, a violation of their license. In effect, it prevents anyone from actually getting the medicine. The law also limits approved conditions to severe, intractable epilepsy alone.
The state already faces severe criticism for its hard line enforcement and violations of personal privacy and basic human decency. Several cities have rebelled and passed decriminalization measures of their own, including major areas like Dallas and Houston.
But even as judges rule in favor of people not losing jobs for use in legal states, the situation at home is dire. Local businesses trying to stock legal CBD products have seen raids by police.
Denial of reality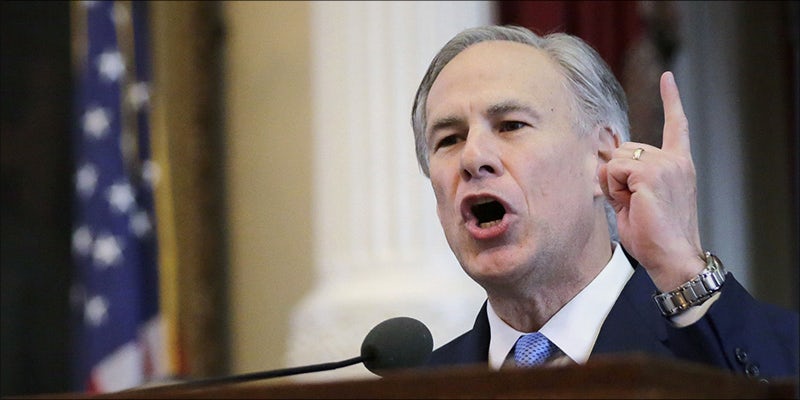 Even access to CBD oil alone is better than nothing, right? Not according to Abbott. In statements made on August 18th to the local press about his position, he espoused his stance with quotes like:
This is a law and order state, we have been and will continue to be so. As you point out I did sign a law that provided for what is called CBD oil for treatment for those with epilepsy. At this stage that's as far as Texas will take it.
In response to his stated concerns of the legalization in Colorado and most of the nation, he replied,
Well there has been, as one example, multiple reports of different cases where because of lack of standardization there have been overdoses or overreactions in a very bad way for individuals who are using it there. There is also the historical concerns about the way this could turn into a gateway drug…

The message we have in the state of Texas is that there are federal laws concerning the use of drugs that Texas wants to continue to abide by because we want to do all we can to ensure that we are going to limit the expansion of legal drugs making them legal, and that's just the way Texas is.
Uproar over approval process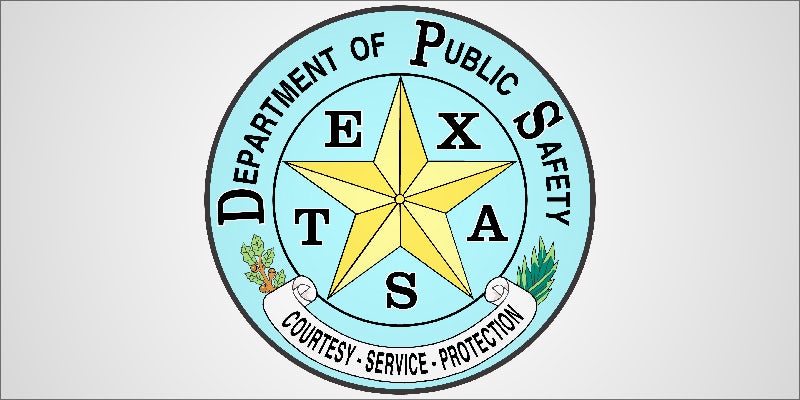 With the meager program passed in 2015, CBD oil access was slated to go into effect June 1st of 2017. 43 applicants lined up for licenses to grow the crop for production. However, the state's  non-partisan evaluation committee decided that a minimum of 12 would work to make the program viable. Despite this recommendation, only three have actually been given preliminary approval.
The Texas Department of Public Safety, the body charged with regulation in the state, has come under fire for imposing stiff fees in order to even be considered, insane increases on the initial fees stated. Not a single in-state company earned approval. The three given conditional approval still need to pass inspections by September 1st or get denied.
Companies denied approval say the DPS manipulated the process. They cite changes in scoring criteria without notice, zero expert consultation, and non-standardized evaluations. The results gave virtually identical facilities and companies widely varying scores. The DPS has issued written statements that it has not "denied" any applications while also stating that none of its actions are subject to review.
The big scandal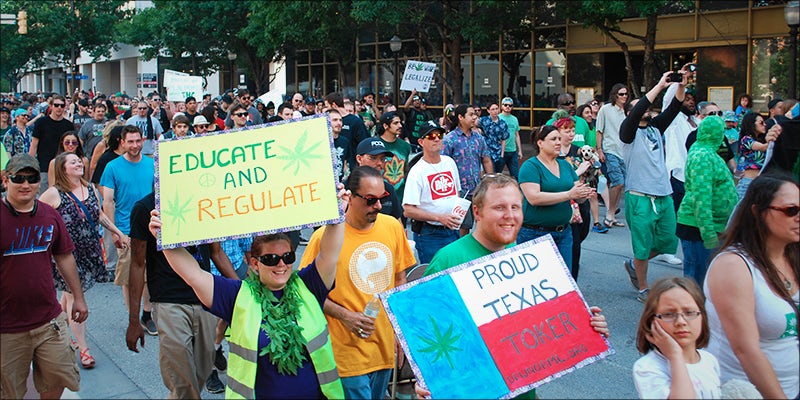 Three days before Gov. Abbott's latest tirade, echoing Jeff Sessions' equally out-dated ideology and denial of facts on cannabis, the companies came together. The Texas Cannabis Industry Association (TCIA) submitted a formal complaint to the DPS and the Governor. So far, 10 companies have signed the complaint, with more expected.
The formal complaint cites a documented time table of events, including DPS inconsistencies and direct interference by Abbott. The case presented proves he exceeded the authority of his office in tampering with the system to hamper implementation of the law.
That law, known as the Compassionate Use Program, passed by a veto-proof supermajority of the House and Senate. Through his actions, Governor Abbott goes against not only the Texas Legislature itself but the will of the voting populace in his state.
A recent poll shows that over 80% of Texans support medical cannabis. 53% support full adult legalization as well. Only 17% opposed possession of any kind. Many residents needing cannabis as their medicine have already chosen to leave the state, rather than die without treatment.
No cannabis while Abbott is in office? Maybe it's time to kick him out.