How much thought do we ever really give to the middleman? In any underground operation, they are intentionally the least conspicuous person. They are the unassuming go-betweens who make otherwise illicit transactions look as vanilla as possible. We're not meant to think of the middleman. As the industry makes its way into the open and legal market, we may even be tempted to throw him to the wayside. But one rising company in the cannabis industry is proving just why the middle-man can't be done away with.
In 2012, Aeron Sullivan, a Marine captain of the 3rd Assault Amphibian Battalion, was serving on the U.S.S. New Orleans near the Horn of Africa. As he spent his days intercepting arms and opiate shipments from Somali pirates, Sullivan realized that there is a common thread that motivates us all. Not the need for profit, but a desire for survival and a driven push to thrive.
Sullivan had grown up with uncles who had grown marijuana in Humboldt County, California for years before it was made legal in states like Colorado and Washington. They were not evil men; they were farmers and back home their own country was beginning to realize that.
In April of 2015, Marine veteran, Aeron Sullivan moved to Boulder, Colorado to start "the Amazon of weed." Sullivan co-founded  Tradiv, an online wholesale distributor where growers and buyers can come together in one convenient place for a reliable supply.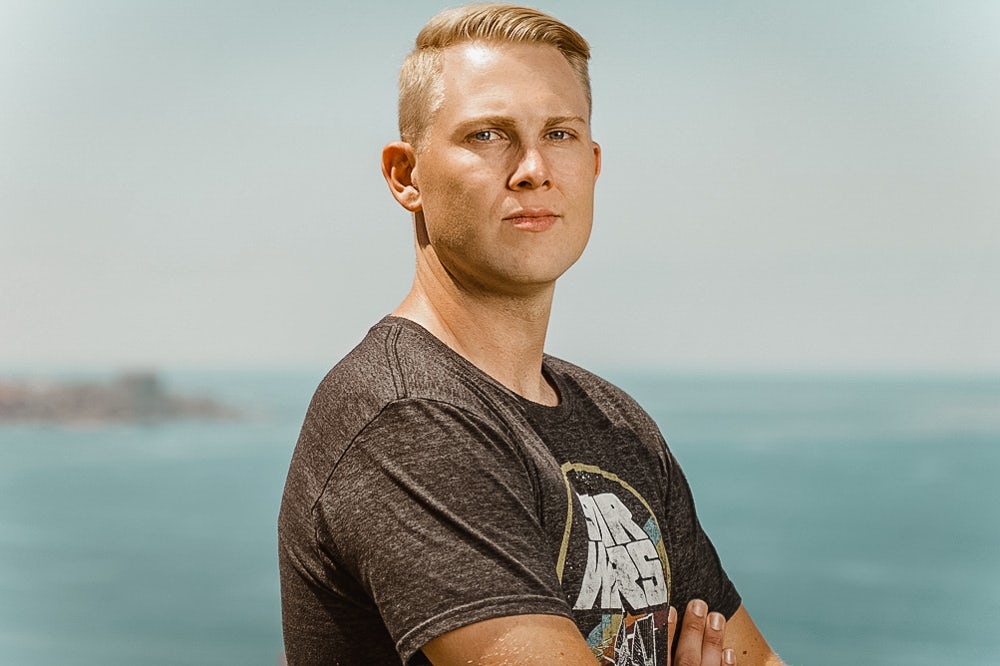 In the new Mecca of marijuana, Sullivan met what are known as accelerators, or investment companies that are geared toward the success of cannabis-based startups. These accelerators are structured in such a way that the companies taking part in them can engage in an exchange of ideas to drive their businesses forward.
With the help of accelerators like CanopyBoulder and several others, the company raised $3.4 million in a single year and signed on more than 230 customers that range from growers to dispensaries.
That money has since been returning in the form of revenue. Today Tradiv are working with nearly two metric tons of product are set to more than $1 million of sales per month in 2017.
After officially launching in the fall of 2015, they raked in $40,000 worth of orders in the first month. The next month Tradiv's inventory was completely sold out. Tradiv is a free service for dispensaries, but for growers, it costs anywhere from 4 to 10 percent of sales which can bring in $400 to $150,000 per deal.
The company works as the middle-man for bulk sales, like if Realtor.com and Amazon joined forces to sell weed. But why go with a middle-man? In addition to delivery, Tradiv promises to help its customers build their brand by offering to, "bring in professional photography equipment and use props we find right around your shop to help create a brand image you agree with."
In essence, they offer marketing services for your weed. That sounds weird, and oddly out of character for the traditional role of the go-between guy. And that's the point: Marijuana is growing up, and it's wearing a suit and tie.
The eventual goal for Tradiv will be to offer its delivery services as well as three-day shipping, but the still weary insurance industry and its reluctance to work with cannabis companies has forced Tradiv to innovate. The company now has partnerships which allow them to function a legitimate business while the federal government plays catch-up with its drug policies.
To deliver their customers' product, Tradiv is partnered with Green Parcel Service and Blue Line Protection Group to offer secure deliveries using armored vehicles which are insured in ways Tradiv's vehicles couldn't be.
The same sort of loophole ingenuity was needed when considering transactions in a largely cash-only industry where roughly only 30 percent of businesses have a bank account. Much like their delivery service Tradiv has partnered with another company that's breaking ground in the industry. Hypur is a startup which provides background checks and financial monitoring services that banks just won't bother with, for fear of being flagged by federal regulators.
Sullivan says that his time in the marines has taught him valuable problem-solving skills. Those skills are necessary for an evolving industry where you need to be as much a pioneer as a business owner.