It's finally happening: recreational cannabis use in Canada will soon be legal. With the Senate recently giving the green light to the cannabis legalization bill, it's only a matter of time before cannabis is available across the country.
However, despite this historic shift in the government's stance on weed, there is still a certain stigma attached to recreational cannabis use, even in Canada. This is due in large part to a lack of both education and open communication, as well as misinformation resulting from the U.S. government's perennial war on drugs. The enduring misconception that cannabis is a harmful substance is the reason why it is so important to encourage an honest dialogue about marijuana—one that involves both long-time pot enthusiasts and those who are simply cannabis curious.
Enter Hempire, a mobile weed game that allows players to grow their own cannabis crop. Not only can "Hemperors" spend time taking care of their crop (seriously, do not forget to water your plants!), they can also build a business, improve their surrounding community, and experiment with breeding their own strains of cannabis. While Hempire is fun in its own right—especially when you're a little lifted—the game also helps break down the barriers that currently stigmatize recreational cannabis users by providing a space for people to embrace this beautiful plant without fear of judgment.
How Gaming Can Help Legitimize Cannabis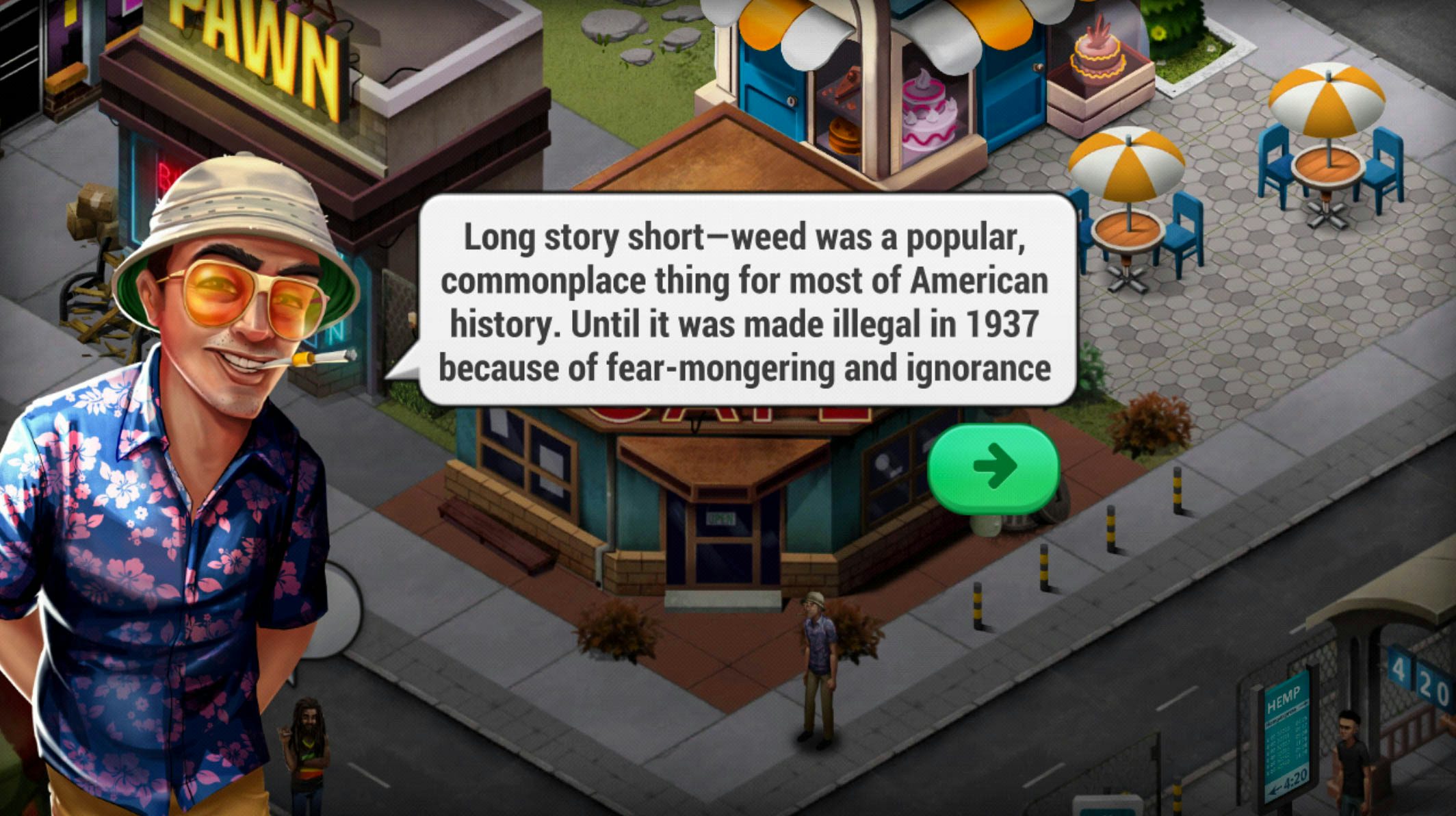 From the beginning, Hempire's place in the gaming industry has been unique. It was developed as a game that would actively engage the cannabis community and shine a positive light on the world of recreational cannabis use.
"With Hempire, we set out to set the bar for quality, while ensuring we focused on fun, and were always authentic and positive in the promotion of not only cannabis culture, but the history of cannabis," says Solon Bucholtz, CEO of LBC Studios Inc., creators of Hempire.
This is evident in the game, where stereotypes about pot consumers are challenged and reversed. Hempire is not a weed game that romanticizes illicit drug dealing. Instead, the goal is to become a legitimate ganjapreneur, with an emphasis on players inventing their own strains.
"Taking on the stigmas of cannabis, even in the changing space, has come with substantial challenges," says Bucholtz. "The biggest lesson we learned is to always be open to discussion and opportunities and build relationships to affect positive change and progress."
As such, the weed game is the perfect Trojan horse for changing the public perception of cannabis, as it offers a source of entertainment that simultaneously—and in many ways subliminally—eschews the dangerous stereotypes that plague the cannabis community, and instead spreads awareness about the benefits of legalized marijuana. And if Pokémon Go can inspire Americans to get outside, maybe an engaging and realistic weed growing game can encourage people to reassess their views on marijuana.
How Hempire is Building an Accepting Cannabis Community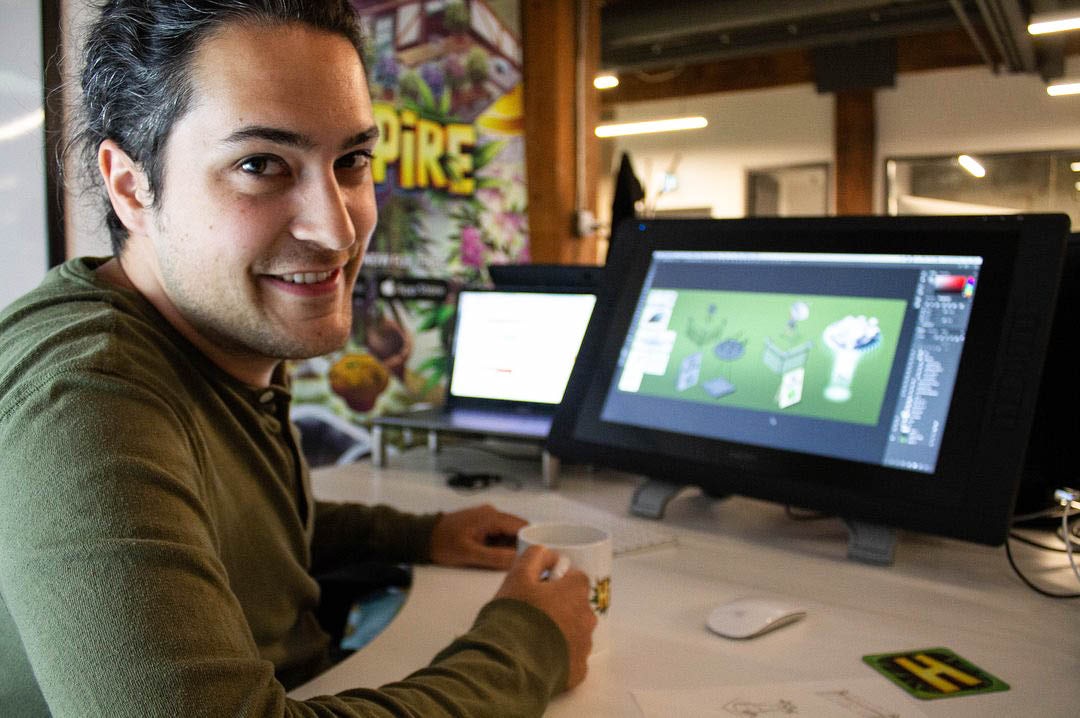 More than anything, what makes Hempire different is its dedication to the marijuana community. "Hempire fills a void in the cannabis space that connects gaming and education," says Kevan O'Brien, Hempire's Marketing Director. "With the community that Hempire now has, there's also a real conversation building within and around our game."
Hempire's commitment to its mission is evident not only within their community, where everyone is welcome to communicate openly about cannabis, but also with their presence in the real world.
"It's cool being able to run competitions where players help us design strain icons, or to take chances on things like sponsoring a women-run web series about an edibles business called Baked Goodes," says Jaymee Mak, Hempire's Community Manager.
It helps, of course, that Hempire is based in Vancouver — the pot capital of Canada. One in every 1000 Canadians and one in every 650 Americans have now played the game. Hempire, also, has hundreds of thousands of players internationally. "What Hempire is today is vastly beyond our dreams and has truly become something I'm proud of," says Bucholtz.
How Canada will respond to marijuana legalization remains to be seen, but as long as open conversation is available and encouraged, the stigma will inevitably fade. And Hempire is committed to being a part of that change every step of the way.
Join the community today on iOS, Android or Amazon! Be sure to sign up to their mailing list to be in the draw to win 100 Diamonds to help grow your new Hempire.