Stuck in the 9 to 5 and dreaming about a new career? Maybe you've thought about going back to school but have no idea what to study? It's time to change to a greener industry! Introducing Oaksterdam University, the USA's first dedicated marijuana education facility.
I'm Listening…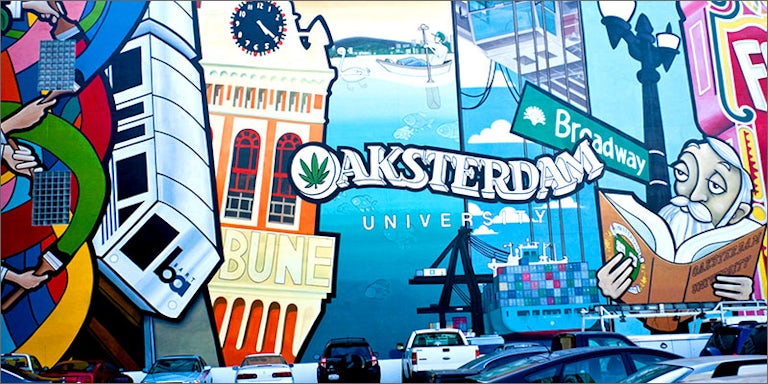 Opening in 2007 with a campus based in Oakland, Oaksterdam University (OU) is an 'internationally recognized cannabis college.' The facility has not only played a large role in writing and influencing current cannabis law, it also serves as a 'hub for cannabis activism,' bringing together staff and students, advocates, patients and your everyday average Joe's.
In addition, it doesn't matter where in the world you are from OU accepts international admissions, so as long as you can get a Visa and don't mind living in California (and who would mind?!), you could be on the way to a new career earlier than you think.
What Can I Study?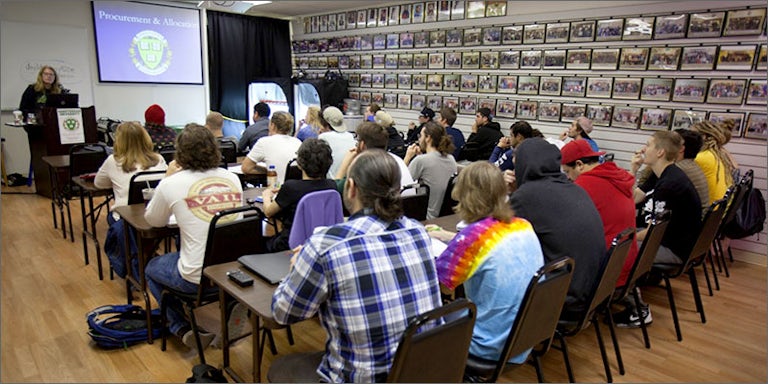 Having now been established for some time, and continually expanding, the courses on offer and potential career avenues are nothing short of amazing. OU offers everything from managing and operating your own canna-business, to grow operations, the science of cannabis (including methods of ingestion e.g. concentrates, dabs, vaporising) to genetics and anatomy.
There really is something for everyone in an industry that is continually evolving, and with a pressing need to stay up to date with current cannabis law and restrictions, what better place to study than where the laws are written! Below are a few examples of the faculties and curriculum on offer, though for a comprehensive list you should click here.
–Dispensary operations
–Business law
–Patient relations (bud-tending)
–Accounting
-Horticulture 101
-Indoor/outdoor horticulture
-State vs. Federal law
-Legal frameworks for cannabis business
-Cultivation, rights and responsibilities
–Science of cannabis
-Life science
-Social science
-Applied science
Can OU Help Me Find A Career?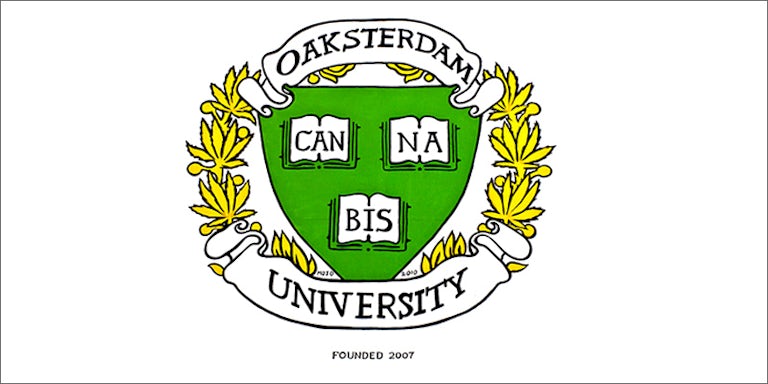 The simple answer is yes. Aside from offering career placements in their courses, and hands-on experience whilst studying, Oaksterdam University is at the forefront of the revolution, helping to shape and reform marijuana law, as well as being a positive influence in the community.
As a result, OU holds a number of seminars each semester, bringing in experts from around the country, and actively supporting other major events such as:
The international cannabis business conference
as well as running their own interstate events such as the Las Vegas indoor horticulture seminar, all of which offer insights to the industry, and allow huge networking opportunities with industry professionals.
Ready to make your own career change? Tell us about your dream job in the marijuana industry on social media or in the comments below.