Cannabis is going from underground sensation to headline status in politics, culture, and the eyes of businesses. Where does the road lead for the burgeoning industry already employing thousands and raking in billions? All indications point to one direction: up. It isn't just growers who have high hopes, either. Cultivation is only one piece of the pie.
Market shares
Arcview Market Research estimates that by 2019, the cannabis-related industry will be worth $11 billion dollars. According to Veridian Market Research, It isn't just cultivation that is growing in the cannabis market. Cultivation only counts for about 25% of the entire industry.
Be it the software that helps keep track of inventory, databases of genetics, or smartphone apps for cannabis delivery, programming firms are booming within the field. The field of biotechnology, specifically in agricultural applications to grow cannabis bigger, faster, and more potent with specialized nutrients and supplements is making money as well.
Even security companies are sprouting up, pardon the pun, like weeds in the face of the cash-only business's banking woes and storefront protection needs, establishing a solid foothold in the market. Private security guards, many of whom are even former or off-duty police officers are feeling the irony as they guard (and get paid) by a business that only years ago they would have busted apart and prosecuted.
Stocks and public trading
When it comes to larger companies that choose to play on the grass, at least indirectly, several are publicly traded on the stock exchange. The legal loopholes don't allow for trading of companies that directly deal with the plant, but those that, for example,  market for them or design and manufacture grow equipment meant for the industry can and are part of what Veridian calls the "Cannabis Index". In 2014, it rose over 38% from the year before and continued to climb in 2015.
The market value of these stocks tends to be much more volatile than other comparable industries. Every time the news flashes a story about cannabis legislation or illegal activity, values sway wildly in the winds of panic and excitement. If a state passes legalization, stocks will soar. If the DEA does a bust, prices drop as investors pull their money out of a potentially illegal, or at least highly controversial commodity. Even the speeches of political candidates bend the market with their hot air.
Obstacles to market dominance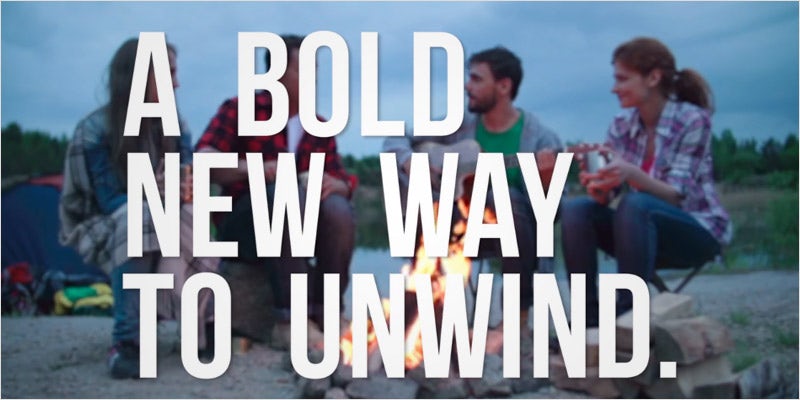 Olivia Mannix of Cannabrand says that the hurdles in the path of mainstream marketing are higher even than those of alcohol or tobacco. Unlike those other vice industries, not only is cannabis advertising banned from television, in markets or media where it does try to advertise, complex market evaluations must ensure that less than 30% of potential viewers are likely to be under the age of 21.
This can become complicated, especially in billboards and in internet venues like Facebook, who has recently had a score of dispensary pages shut down for advertising a product that is still technically illegal at the federal level.
The challenges don't just end there. Appealing to mainstream customers means more than just slapping a marijuana leaf on a sign. It takes a certain nuance, originality, and strategy. Cannabrand is the first marijuana-specific marketing company, and its goal is to help businesses, be they dispensaries or other tertiary market players, transform their image from seedy headshops to upscale herbal wellness centers.
Unlike other businesses, cannabis companies are also restricted from building a national brand, as crossing state lines will put them in federal jurisdiction. Instead, they have to license and build the brand in each state they want to spread to.
Do you think that as cannabis progresses on the national and worldwide stage, the industry will level off, becoming more stable? Or is the world's most beloved controversial plant stuck forever in a volatile market subject to the whims of legal limbo? Let us know what you think on social media or in the comments below.