At 84 years old, music legend and cannabis advocate Willie Nelson is having a good year. Not only is he still in the music business, his marijuana brand is a big hit too. According to a recent Bloomberg story, Nelson's cannabis company, Willie's Reserve™, just raised $12 million to fund expansion. Nelson's cannabis brand, which falls under his parent company GCH Inc., plans to enter the California market this year.
"[Willie] has been a defender of cannabis and people's individual rights for pretty much as long as he's been making music," said Al Foreman, a partner at Tuatara Capital, a GCH investor. The company is in the midst of raising $40 million for a Series B round.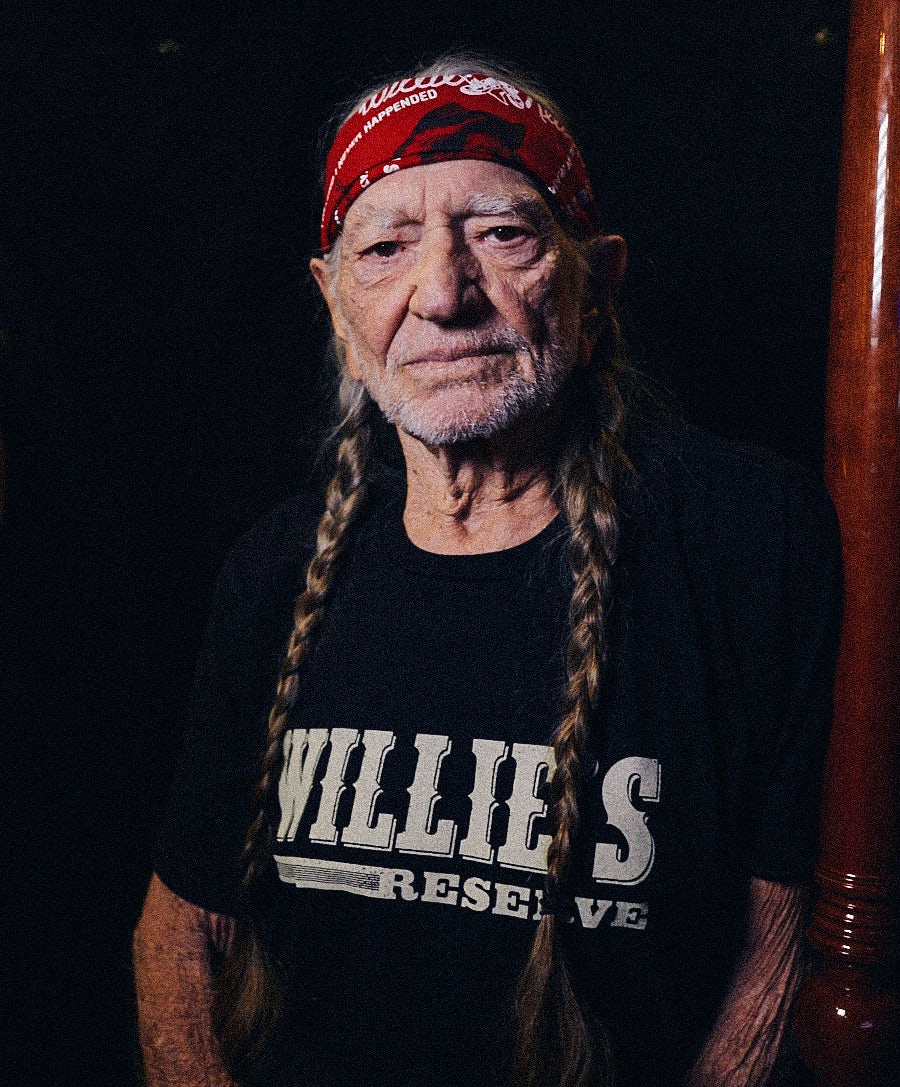 Amidst all the excitement over California rolling out retail sales on Jan. 1, Willie's brand plans to launch a new product line sourced from earth-friendly, sun-grown marijuana. The craft cannabis is grown outdoors "by independent farmers in states where cannabis is legal," according to the company.
"I'm glad a lot of these guys can come out of the shadows, back into the sunlight," Nelson said. "Cannabis is also creating some good opportunities for American farmers."
Willie's Reserve will be releasing new products in February including strains of packaged flower and ready-rolls in a variety of "terpene-rich strains." In February, Nelson's wife, Annie, will also expand her product line, Annie's Edibles. The brand's whole-plant infused chocolates will reach retail outlets for the first time in Colorado.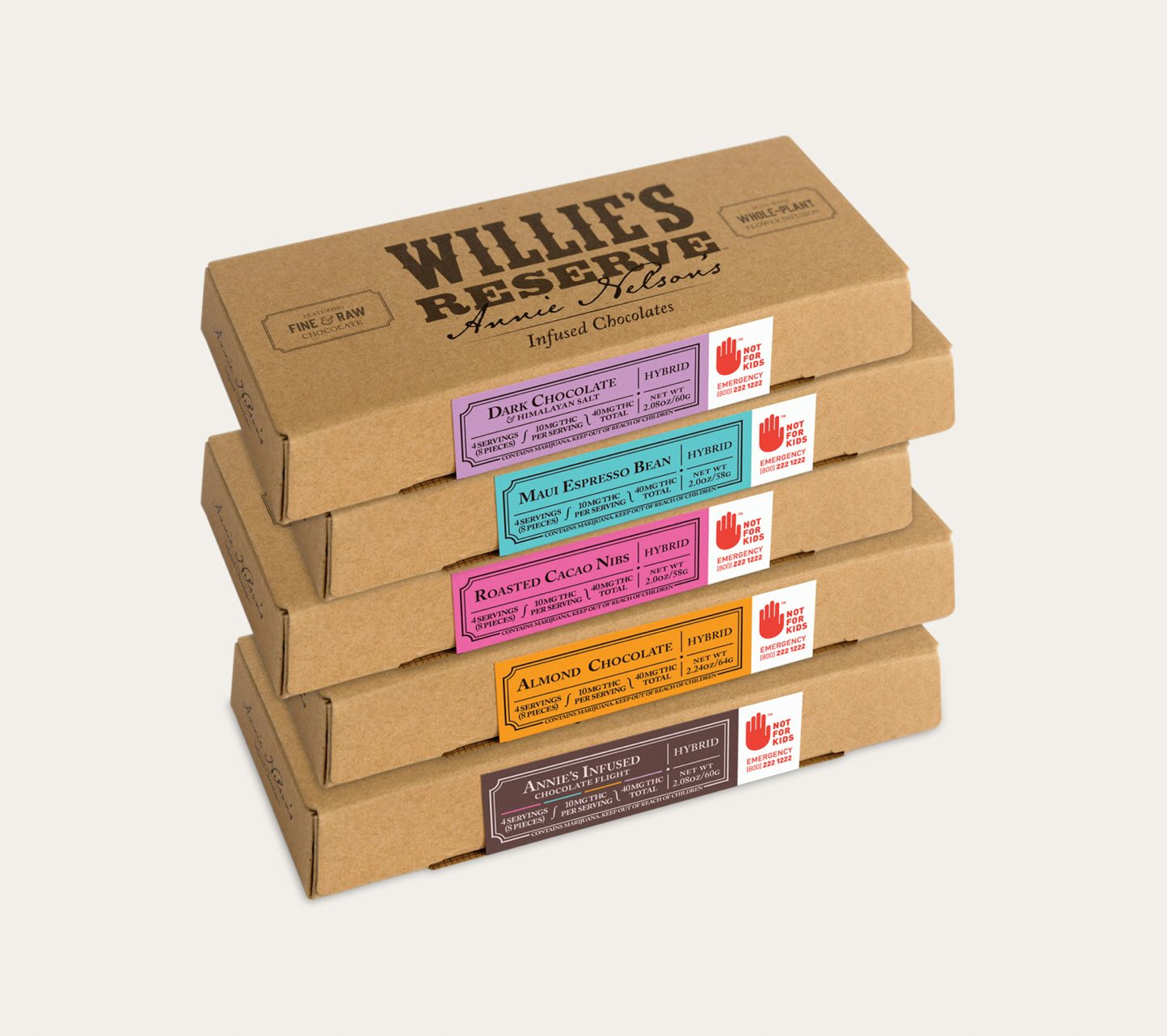 The chocolate, from Fine & Raw Chocolate, uses "consciously sourced ingredients and low-heat techniques to keep the chocolate's raw vitality and flavor," according to the company. Annie says her goal is to deliver edibles that offer all the benefits of cannabis, with no compromise to the quality of the ingredients. Her chocolates will be joining Annie's Edibles lozenges, which reached shelves in December.
Launched in 2016, Willie's Reserve products are currently available in a variety of cannabis retail shops in Colorado, Washington, Oregon, and Nevada.
"People have spoken with their votes and their dollars," said Nelson in a statement announcing the news of his company's expansion. "Now that we've proven regulating and taxing is good for individuals and business and states, it's pretty clear that pot is good for America."