Up to 1.1 million people in Britain are forced to break the law simply to alleviate pain that comes with a serious health condition. Despite the fact that marijuana has been used as medicine (reportedly even Queen Victoria used it to alleviate menstrual pain) for thousands of years, there is still a stigma attached to using this particular medicine. And it comes from an ancient, outdated drug perspective.
For some people, pharmaceutical medication is simply not providing them with a solution, and so they are resorting to cannabis. In legalizing it, the right medicine will be easily accessible to the people who need it most, and it will ensure fewer people in prison. Britain's people and politicians are doing all they can to bring about change for those who could benefit from a medical marijuana program.
End Our Pain Campaign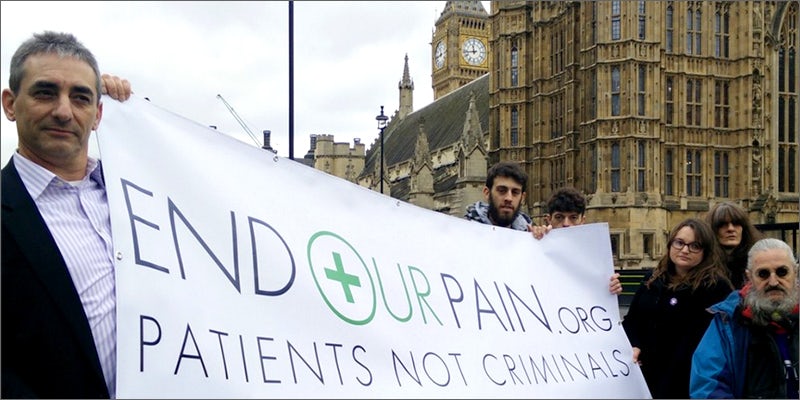 Britain's movement for medical marijuana is called End our Pain and is being supported by politicians of basically all parties. Even former British Deputy Prime Minister, Nick Clegg is supporting the action to legalize medical marijuana in Britain. The objective is to obtain as many signatures as possible, into the hundreds of thousands in support of this change. These will then be submitted to force a House of Commons debate.
It is estimated that of all of Britain's frequent cannabis users, up to a third of them are using it medically to treat the pain of a range of serious health conditions. Under the current legal framework, this means that these medical marijuana patients are doing so illegally. The point of this change would be to create a regulated medical marijuana program that would allow doctors to prescribe it as medicine.
This Has Nothing To Do With Drug Laws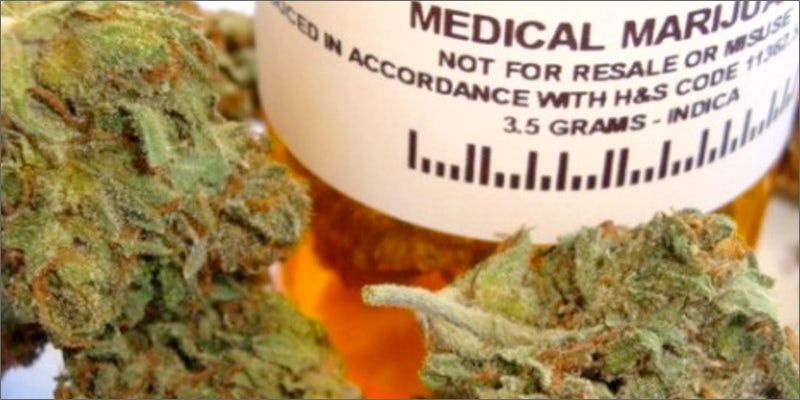 For the first time in Britain, medical marijuana is being treated as a standalone issue with nothing to do with drug laws. Medical marijuana use and drug abuse are two completely different things, and politics is finally starting to catch on.
"For too long the issue of medical cannabis has been caught up in the wider issue of drug law reform, but this is a standalone issue. Denying patients access to a medicine that can help them just because it contains cannabis is morally wrong and cruel. We are criminalizing people whose only aim is to ease the pain and discomfort of their condition" – Peter Carroll, co-ordinator
Serving criminal records or condemning people to a lifetime of pain because of discrimination against their brand of medicine is simply moving backward. There are so many people living in Britain who are suffering from diseases such as rheumatoid arthritis, multiple sclerosis, and ADHD, all of which are treatable with marijuana.
Patients, Not Criminals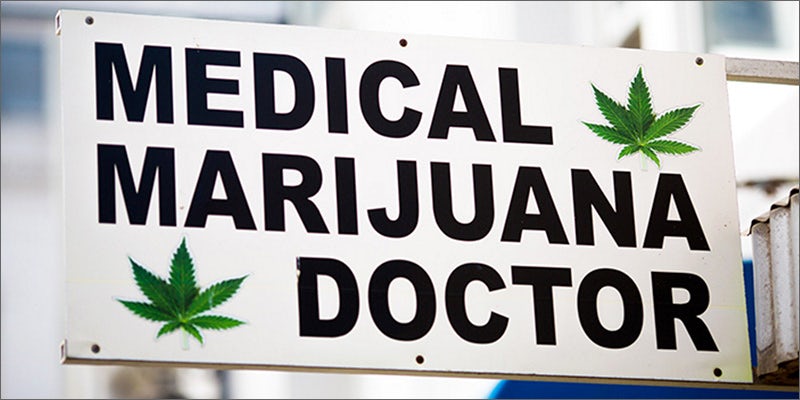 A medical marijuana program does not have to be a free for all kind of system. What is being proposed is a level of regulation that means those who require it have easy access to it, but where it cannot be abused. MP of the Green Party, Caroline Lucas, says that "It's important to get the regulatory model right, but the bottom line is that we need to end the perverse way in which individuals are criminalized simply for wanting to relieve the pain they are suffering."
The movement would be pushing towards a regulatory model that leaves the pharmacists and the doctors in control of who receives medical marijuana access. It is a progressive movement for Britain which revolves around freedom to choose which medicine is effective for the patient and then to make that medicine available to them. The movement is being supported by members of almost all the political parties.
Show your support for the End Our Pain campaign by signing their online petition.
Are you affected by Britain's current medical marijuana laws? Let us know your thoughts on our social media page or in the comments section below.