Some things are just worth revisiting. And this week, it's the tale of a 94-year-old woman who was discovered by U.S. Customs and Border Protection officers in 2010 with a startling amount of drugs strapped to her persons. The senior citizen turned drug mule, unnamed by authorities, was crossing the Morley Pedestrian Gate from Nogales, a Mexican border city in the state of Sonora. She said she was coming to Arizona for a day of shopping.
One patrol officer became suspicious and flagged the 94-year-old for further inspection. They discovered over ten pounds of packaged marijuana strapped around the woman's torso and legs like winter clothing. The officers estimated that the drugs were worth more than $5,000 on the street. They then turned her over to U.S. Immigration and Customs.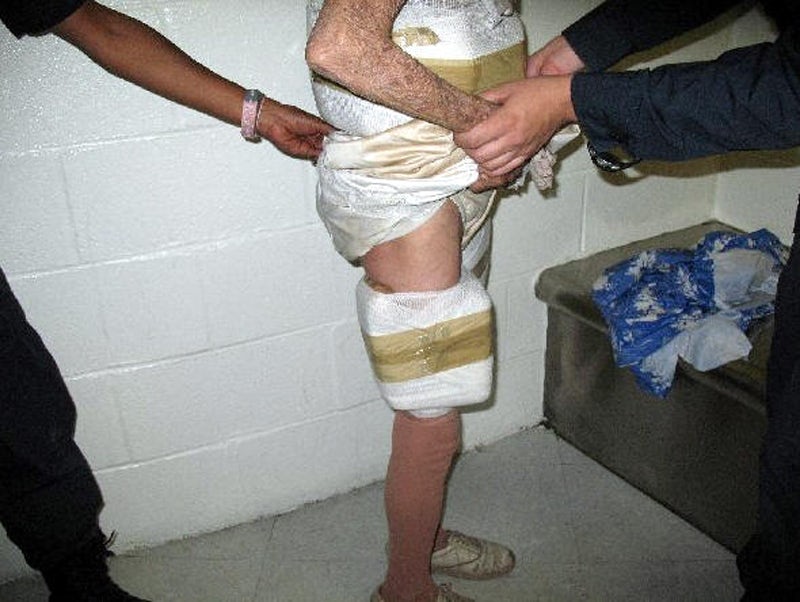 Cartels have been known to use some audacious methods for transporting narcotics. It's not the first time an unassuming older geriatric has been utilized to smuggle narcotics, and it certainly won't be the last. Just earlier this year, the CIA confiscated a bazooka rigged together to launch drugs over the border Tex Avery style.
Only a year earlier, in 2009, Spanish authorities discovered nearly ten pounds of cocaine hidden on a 92-year-old woman that had just flown in from Brazil. She was flagged after trying to request a wheelchair to get around the airport, while her handler, a 44-year-old, urged that they rush to make a connecting flight to the Canary Islands. After being halted, the 44-year-old attempted to make a break for it but failed, being caught in a satellite building that requires a shuttle train to exit.
The 92-year-old woman was deemed too old to attend a trial in court. Given their ages at the time, (they would be 101 and 100 years old, respectively) both of these women are probably dead at this point. But if they are still alive, good for them!