A couple from Waikato, New Zealand are dealing with some pretty serious charges, after a bank alerted police to large amounts of undocumented deposits. The couple, who has since been under investigation for running an illegal cannabis grow operation, began by claiming that Santa Claus, in the form of a scrap man, delivered $60,000 to them in exchange for more than 300 tons of scrap metal. Of course, judges nearly laughed in reaction, but the pair stands to face some pretty serious charges, despite their creative explanations.
True Santa believers
Ronnie and Penelope De Wys are being accused, among other charges, of benefitting from an unlawful commercial-grade cannabis grow operation.
Their troubles began when their local bank alert officials to a series of suspicious deposits made to the couple's account that totaled hundreds of thousands of dollars.
Between January and March of 2008, the De Wys deposited more than $730,000 into their bank account. While this kind of bank activity would raise suspicions for anyone, tellers at the bank were more skeptical of the obscene amount of $20 bills that were being deposited.
Workers even said many of the bills smelled like mold or mildew. Most financial institutions flag activity on one account totaling more than $9,999 unless a reputable source is displayed.
While the De Wys did not have a legitimate source to attribute the funds to, they did come up with some pretty eccentric explanations.
Court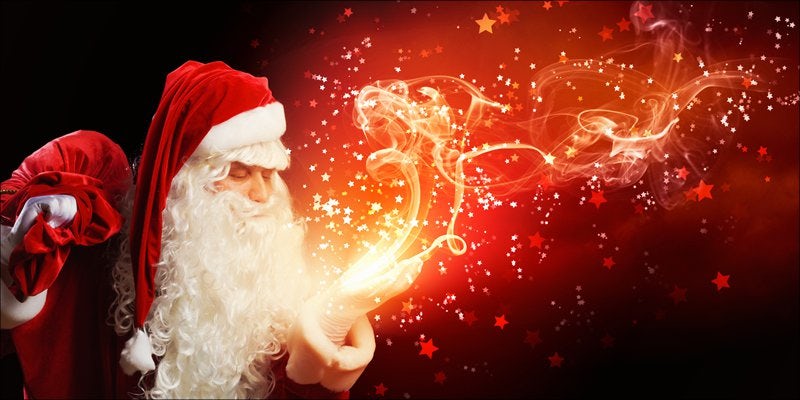 A series of investigations later, and overturning a ruling made by the High Court, the Court of Appeal decided there was enough evidence to prove the couple guilty of operating an illegal cannabis grow site and deeming the funds contraband.
In addition to the mass amount of untraceable money, witnesses spoke in court about their first-hand accounts of accidentally stumbling upon the growing cannabis.
Contracted harvesters, who were hired to harvest corn on the De Wys farm, told officials that while they working not only did they witness a man carrying matured cannabis plants off to be secured, they also saw the plants growing in the center of the corn field.
When questions came back to the illegal funds, the De Wys' began their slew of laughable explanations. They said portions of the money in question came from selling firewood, farm equipment, and livestock.
While these seem like plausible sources of income, as they continued to speak, judges began to question their reliability more and more. Ronnie told judges $60,000 came from the "scrap man," when he sold more than 300 tons of scrap metal for $200 per ton.
Judges quickly question the legitimacy of the so-called "scrap man" and asked for a real name,
I don't know his name. All I know, all I thought, I just know him as Santa Claus.
As expected, judges were not swayed by the explanations given by De Wys and commented on the Santa Claus claim accordingly.
It is simply not credible that, over the space of a few weeks, at most, an individual who was completely unknown to the respondents and who did not even give them his name or that of his business paid them $60,000 in cash for scrap metal.
Currently, the De Wys' are waiting to hear exactly how much of their $730,000 stash will be seized by authorities and what sentences they can expect to serve.