An Alabama man will serve three years in prison for growing seven marijuana plants in his backyard. Limestone Circuit Judge Robert Baker sentenced Robert Michael Musick, 40, of Athens, Alabama, to 10 years, three of which he must serve. Musick also got two years of probation for "drug trafficking," reports The Athens News Courier.
Musick's first trial ended in a deadlocked jury and a mistrial. Just under two months later, he was re-tried and convicted.
It all began in August 2015 when the Athens Police Department got a tip that Musick was growing cannabis in his backyard. The officers seized seven marijuana plants from him, ranging from three to 10 feet tall.
"When investigators checked the information, they could see the plants growing in the backyard," Athens Police Chief Floyd Johnson said at the time. "The owner of the property refused our request to go in the backyard."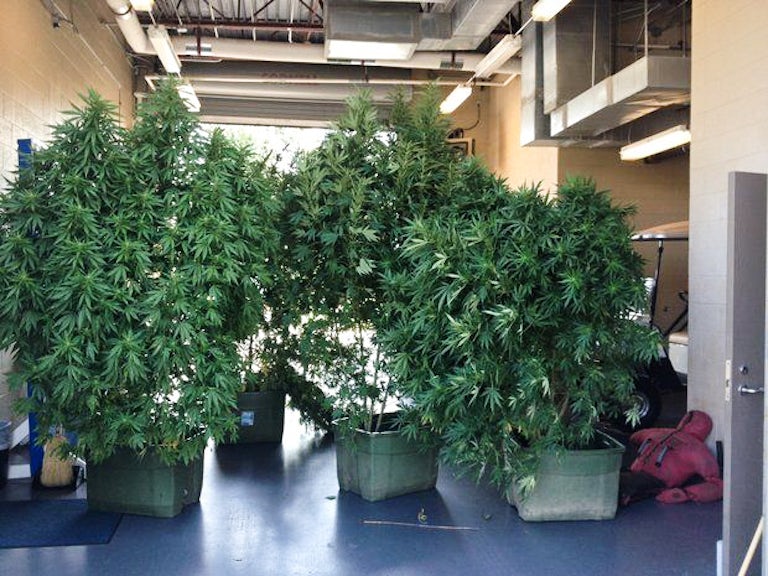 Investigators got a search warrant, Johnson said, and secured the area. Johnson estimated the seven plants would yield 15-20 pounds "if all the leaves were harvested."
Cops also found piles of cannabis leaves, stems, "finished smoking product," six pipes "with marijuana residue inside," and three large bongs "with residue." The report also notes the presence of two marijuana grinders "with debris" and two jars of seeds, according to a complaint filed by Police Investigator Mickey Hart.
A mistrial was triggered in September 2017 when the Alabama jury couldn't reach a unanimous verdict. One juror "who did not believe marijuana should be illegal" voted against the conviction, according to Limestone County District Attorney Brian Jones.
"This is how our jury system was intended to work," Phillips, Musick's attorney, said after the mistrial. "Citizens can rise up via jury nullification when they believe a law to be unjust."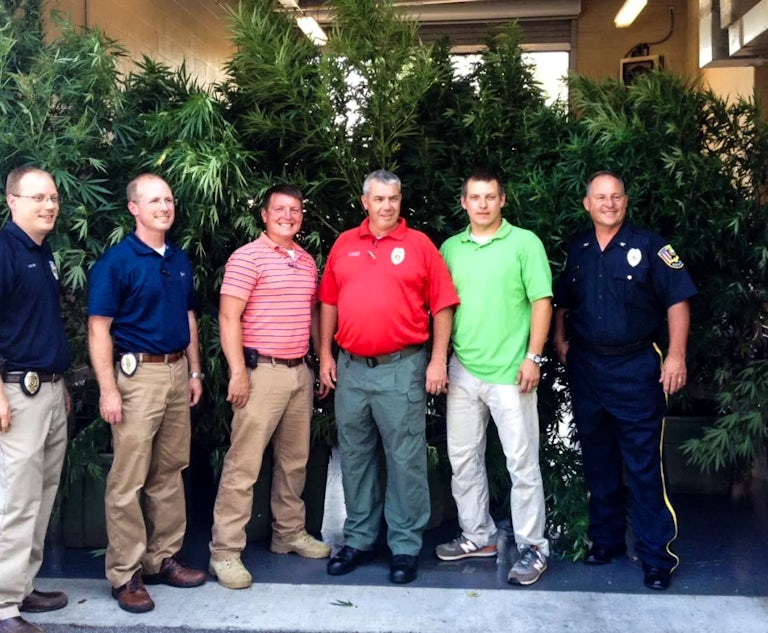 A second trial, however, began in November 2017. Jurors in that trial only took about two and a half hours to return a unanimous guilty verdict.
Judge Baker sentenced Musick to 10 years last week under Alabama law. However, he split the sentence so that Musick is only required to serve three years in prison. The other seven years were suspended, pending the successful completion of two years' probation. Musick was also fined $25,000, court records show.
Three years is too harsh, according to attorney Phillips. "It's definitely time for a change in the law," she said. "No one should serve three years for growing marijuana in [their] backyard."