Alexis Bortell is one of the country's leading advocates for medical marijuana and she's only 12 years old.
The sixth-grader lives in Colorado, where she has easy access to a cannabis oil called Haleigh's Hope. She takes the oil orally by syringe twice a day to prevent life-threatening epileptic seizures. And in the case of an aura—or pre-seizure event—she also always has an emergency THC mouth spray handy. She can't go anywhere without her cannabis medicine without also risking her life.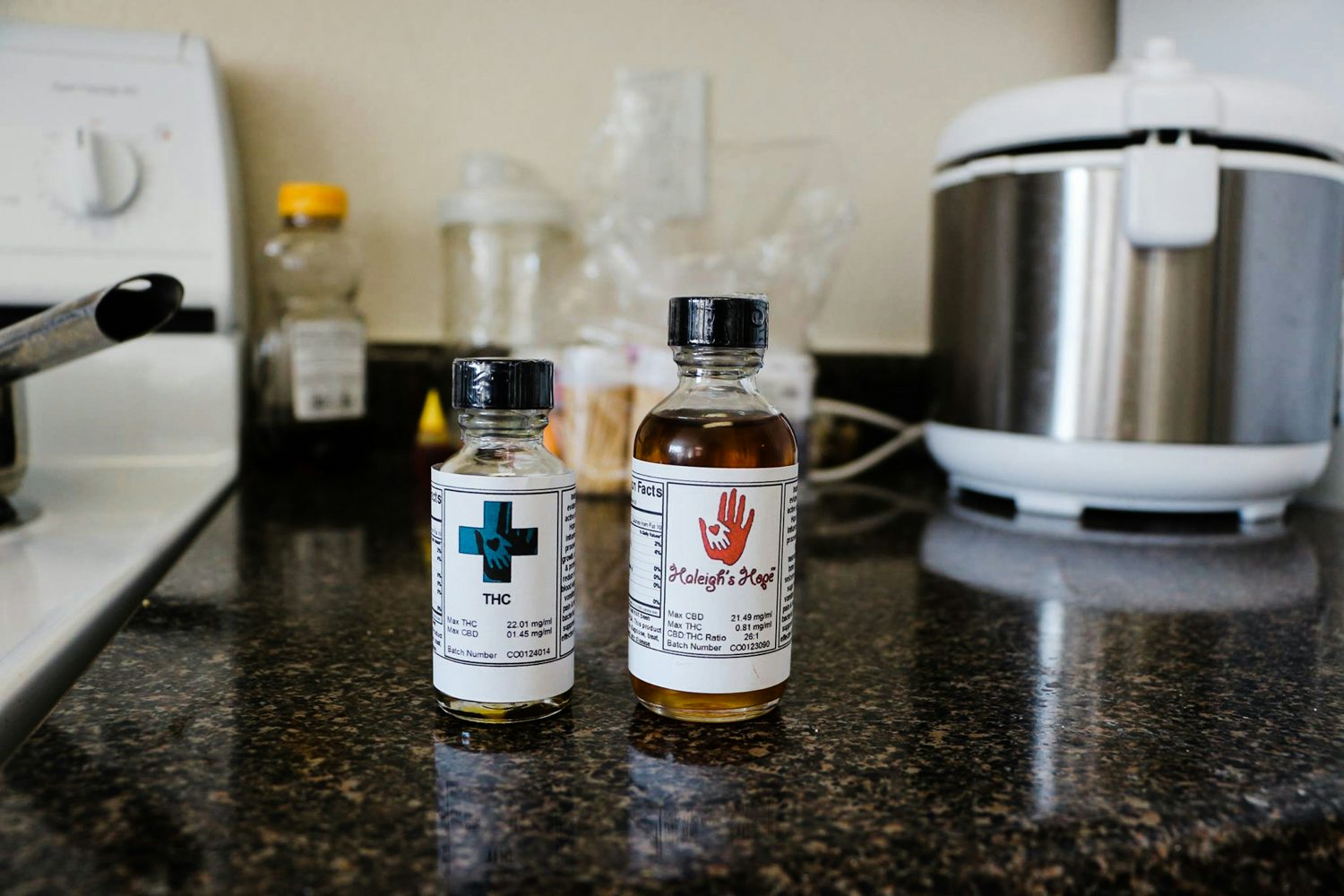 This is the predicament that's gotten her embroiled in a federal lawsuit, in which Bortell and four other plaintiffs are suing the federal government on the grounds that the Controlled Substances Act, which prohibits marijuana, is unconstitutional. The case is arguing, among many other things, that the prohibition of cannabis violates the constitutional "Right to Travel" and to use a life-preserving medication.
"Patients who rely upon medical Cannabis, even in State-legal medical-Cannabis jurisdictions, cannot safely travel by airplane; cannot travel onto federal lands or into federal buildings; cannot enter facilities owned by the Federal Government; and cannot travel to States in which medical Cannabis has not been legalized, without risk of arrest and prosecution," reads the complaint filed by the plaintiffs' legal team.
In September, the National Organization for the Reform of Marijuana Laws (NORML) invited Bortell to Washington D.C. to lobby her representatives for cannabis policy reform. However, she couldn't travel without breaking federal law, since she would have needed to bring her medical marijuana with her across state lines.
"If I were to bring my Haleigh's Hope to a different state that didn't have it legalized, I could be thrown in jail, or my parents especially," Bortell said. Bortell's attorney Michael Hiller says the case isn't only about Bortell's right to travel, but about her right to be free from what he calls "congressional overreach."
Bortell's family moved to Colorado from Texas after doctors there had thrown their hands up in the air hopeless, suggesting an experimental lobotomy to treat her condition. Bortell's goal at the time was to merely go three days without a seizure. "That's the max I ever got, but here [in Colorado] it's been two years," she said. "We knew that this plant would probably be safer than brain surgery, but we didn't know what effect it would have, but here I am over two years seizure free."
Not only that, but Bortell said medical marijuana has helped her succeed in school since she doesn't have to take time away from class every day to go to the nurse or, worse, go to the hospital on account of an aura or seizure. "Sometimes in Texas…even the ambulance had to be called," Bortell recalls.
Before the family moved to Colorado to become what's called "cannabis refugees," Bortell would sometimes get 'Grand Mal Seizures,' or seizures which can lead to a loss of consciousness and violent muscle contractions. Not only was there no medicine in Texas that could stop Bortell's seizures, but, moreover, the non-cannabis medications that she could access came along with side effects that she said were sometimes worse than the seizures themselves.
Now in Colorado, Bortell is excelling at school and no longer has to take time off regularly to quell her seizures. "Because of my Haleigh's Hope, I'm now considered a normal kid," she said. "I now can do what normal kids can do, and I don't have to worry about having seizures."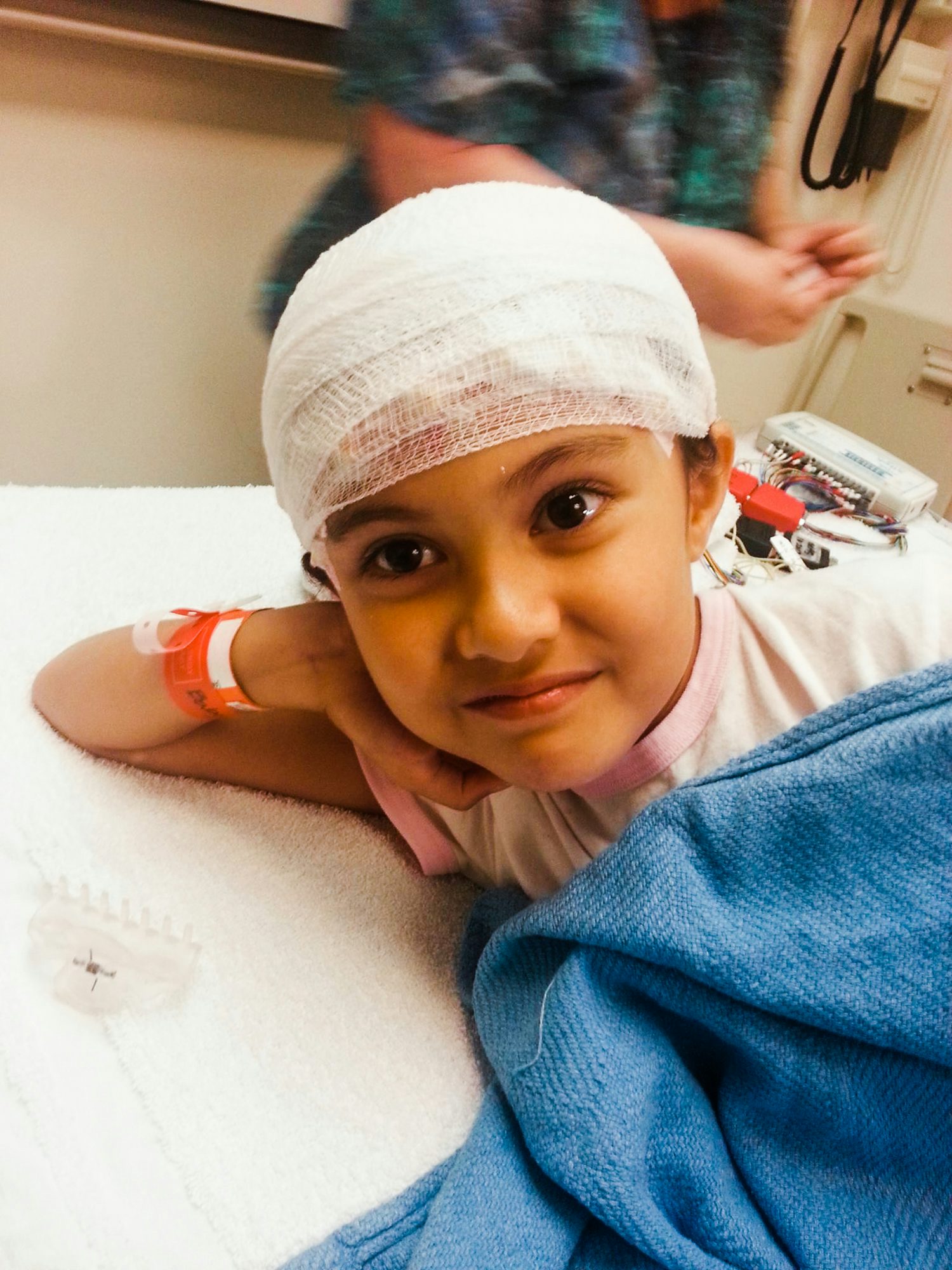 But she does still have to worry about where she can go with her medicine—and so do countless others across the U.S. According to the plaintiffs' complaint, the case "stands to benefit tens of millions of Americans who require, but are unable to safely obtain, Cannabis for the treatment of their illnesses, diseases and medical conditions, the successful treatment of which is dependent upon its curative properties."
In the lawsuit, Bortell is joined by co-plaintiffs Jagger Cotte, a seven-year-old Georgia-based medical marijuana patient suffering from Leigh's Disease; Jose Belen, a disabled Iraq war veteran living with PTSD; Marvin Washington, a former pro football player who has a line of CBD products; and the Cannabis Cultural Association, which helps people of color get into the cannabis industry. (Cotte and Belen also have extraordinary stories of how cannabis transformed their seemingly untreatable conditions.)
While there have been dozens of cases trying to get cannabis off the Controlled Substances Act in the past, the plaintiffs are hopeful because the court has not yet accepted any of the government's motions to dismiss the lawsuit. Additionally, the judge for the upcoming ruling, Judge Alvin Hellerstein, is said to be unafraid of making controversial decisions. In 2005, he ordered the government to release four videos of the Abu Ghraib scandal, where U.S. soldiers humiliated and unnecessarily abused Iraqi soldiers.
On October 13, the government filed a motion to dismiss the case in response to the plaintiffs' complaint. In the complaint, the plantiffs' legal team laid out all the reasons they believe that cannabis prohibition is unconstitutional and should end. Then, on December 1, the legal team filed their response to the government's motion to dismiss, to which the government again replied on December 29.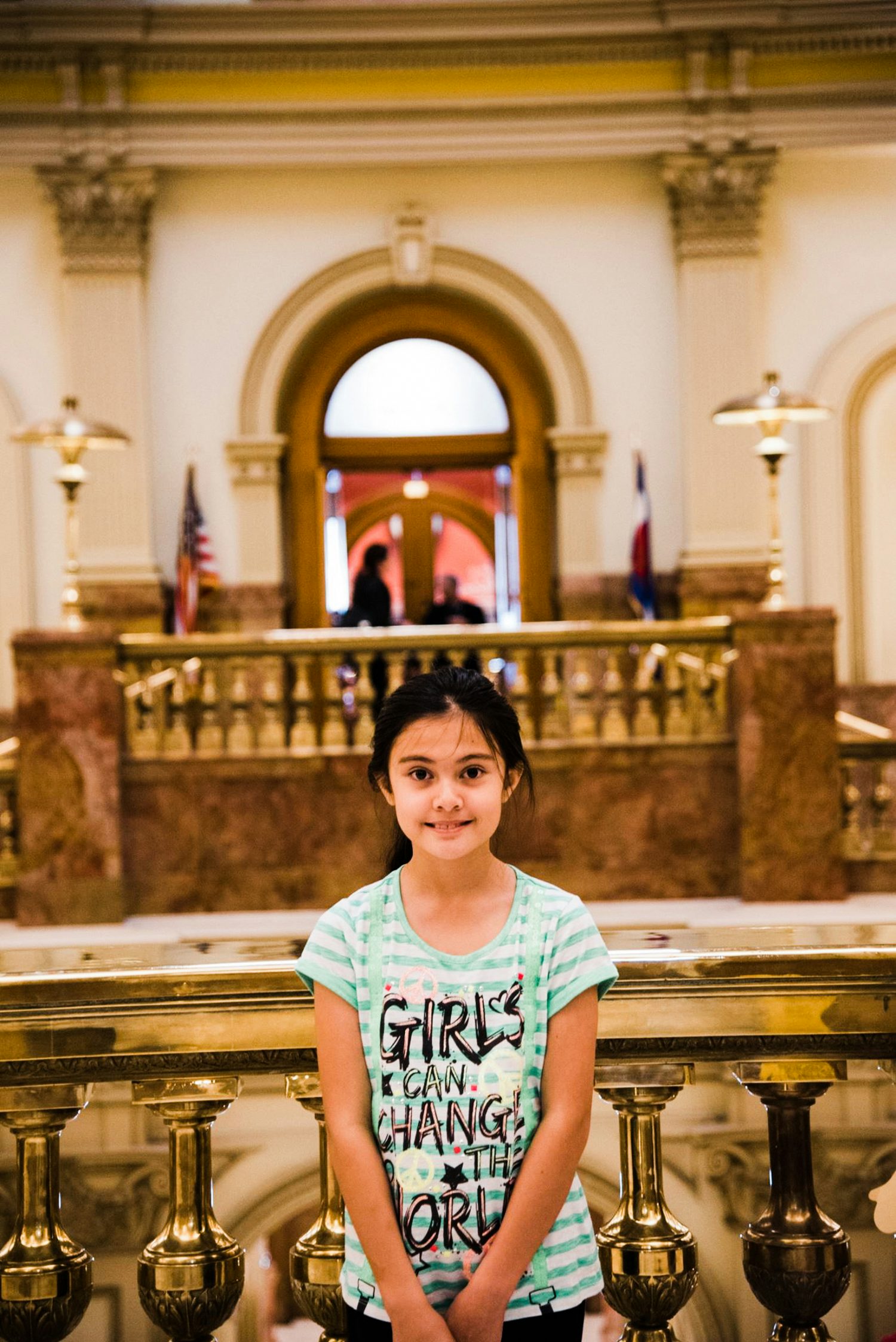 On January 4, amid all the back and forth, Attorney General Jeff Sessions—who the plaintiffs are suing along with the federal government—announced he would rescind the Cole Memorandum, which offered protection to state-compliant medical and adult use cannabis operations. And on January 5, the judge granted the plaintiffs' legal team an oral argument to the government's most recent motion to dismiss. The oral argument will take place on February 14 in Manhattan.
"The important nuance is that the court can either grant or deny a motion without a hearing," said attorney Joseph Bondy, co-counsel on the legal team. "The court asked to have an oral argument on that subject, and it asked for that oral argument in a public courtroom within a day of Jeff Sessions rescinding the Cole Memo." (Whether Sessions' rescission of the Cole Memo has anything to do with the judge's decision is up for speculation.)
"I'm just fighting so that me and other patients can be considered normal and be able to travel without worrying about being arrested and put in jail," Bortell said.
Even though the federal government might consider Bortell a criminal, she said she knows they're wrong. She already identifies as a medical marijuana advocate and spokeswoman. She even hopes, she said, to run for the legislature herself one day. "Make sure the readers know," Bortell said. "that I will never quit what I'm doing."