Even in an era where the president habitually picks fights with morning show hosts, it somehow remains stunning the kind of extremely stupid bullshit that'll just bubble out of some politicians' mouths. One of this short year's most "why the hell did you say that?" statements goes to Rep. Steve Alford of Kansas. A Republican lawmaker, Alford was looking to explain why the state should stay away from the cannabis legalization trend. And how he decided to make that case has already cost him two of his posts.
"One of the reasons why, I hate to say it," said Alford, not at all hating to say it, during a legislative coffee session, "was that the African Americans, they were basically users and they basically responded the worst off to those drugs just because of their character makeup, their genetics and that. And so basically what we're trying to do is we're trying to do a complete reverse with people not remembering what has happened in the past… What you really need to do is go back in the '30s when they outlawed all types of drugs in Kansas, across the United States, what was the reason they did that?"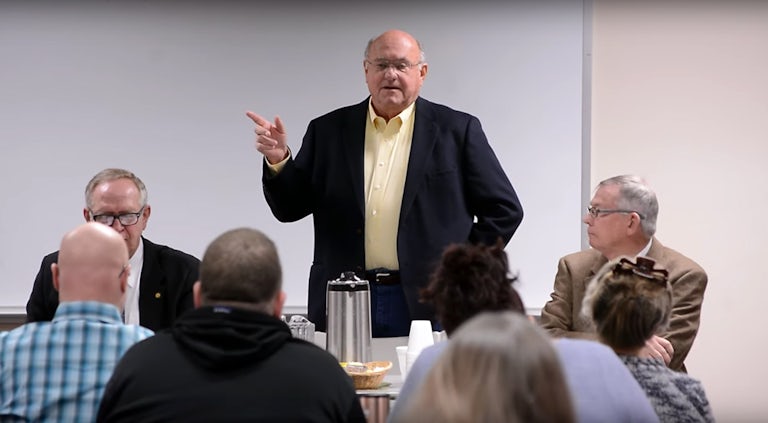 In short, Alford said Kansas can't legalize marijuana because black Americans can't be trusted to have it. He's saying that if you want to blame Reefer Madness on anyone, don't blame it on the government or the pharma lobbyists, blame it on people of color. Just like the American judicial system.
The topic was broached by Zach Worf, the president of the Finney County Democrats, when he argued that cannabis could be used to solve some of Kansas' financial woes. Kansas currently has no form of legal marijuana, medicinal or recreational. Still, Alford's retort was probably more antiquated and racist than the room expected. Worf told The Garden City Telegram "that for a brief moment he felt like he'd been taken back in time."
In light of his comments, Alford has stepped down from the chairman position of the House Children and Seniors Committee and as vice chairman of a joint legislative task force on child welfare. He apologized for the comments but is keeping his position as a Kansas state representative. "I was wrong," said Alford. "I regret my comments, and I sincerely apologize to anyone whom I have hurt."
For other Kansas reps, the consequences of Alford's cannabis comments have not been enough. "Until he resigns from the Legislature, there is no difference," said Rep. Valdenia Winn. "You owe that to your constituents and the state of Kansas."