New polling data from a Pro-Trump organization reveals that the Trump administration's anti-marijuana policies are widely opposed by voters. Most, according to the data, believe that individual states should be given the freedom to determine their own marijuana policies.
This poll was conducted by America First Policies, a non-profit organization that openly exists to financially support Trump's platform. The organization does this by taking advantage of a controversial Supreme Court ruling—widely referred to as "Citizens United"—which allows corporations to funnel massive amounts of money into politics.
America First Policies hired pollsters to examine policies that are popular and unpopular with both Democratic and Republican voters. These polls include everything from voters' opinions on the Trump administration's reaction to the controversial book "Fire and Fury" to support for building the President's proposed border wall between Mexico and the U.S. 
The existence of this recent polling memo was first uncovered by CNBC. After the news contacted America First Policies about it, the organization removed the results from their website. However, Marijuana Moment obtained the organization's recent polling memo. The poll found that 53% of respondents oppose the Department of Justice instructing U.S. Attorneys to interfere with state-legal cannabusinesses. These results were based on the polling of 1,200 voters.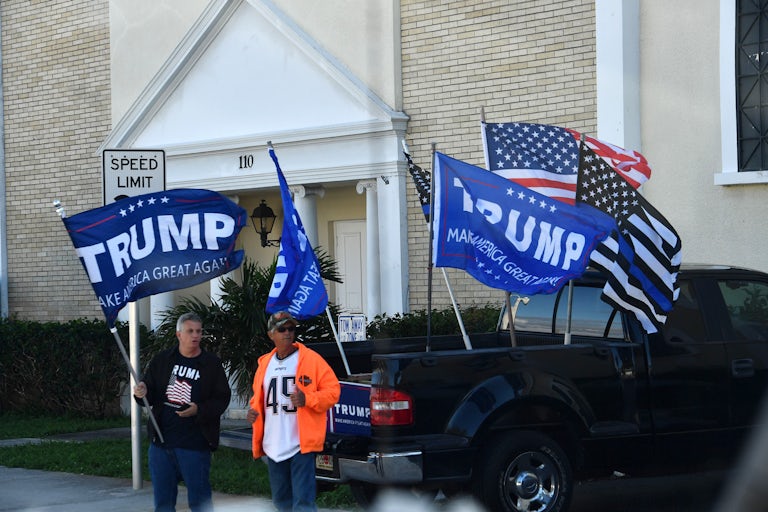 "By nearly a 2-to-1 margin, voters believe states should be allowed to individually determine whether or not to legalize marijuana (60%), over the federal government determining the legality (31%)," the memo reportedly reads.
The America First Policies poll found bi-partisan support for individual states' autonomy in deciding their own marijuana laws, with slightly higher support from Democrats than Republicans. A past survey from the same group found even more support for marijuana policies among voters.
If you combine the poll's findings about the percentage of voters who believe "marijuana should be legal for medical or recreational purposes" (43%) and those who believe marijuana should be legal for medical purposes, but not recreational purposes (39%), the result is a whopping 82% of voters who believe in some form of legalization. By contrast, only 13% of respondents supported marijuana prohibition.