Two Republican lawmakers in Tennessee are the main sponsors of a new medical marijuana bill. Rep. Jeremy Faison and Sen. Steve Dickerson are leading the renewed effort to legalize cannabis for medicinal reasons in the Volunteer State. They were supported by the bill's introduction by a group of police officers, children, veterans, and musicians. Unfortunately, Rep. Andy Holt of Dresden is openly sneering at the bill's intent.
Outdated opinions of Rep. Andy Holt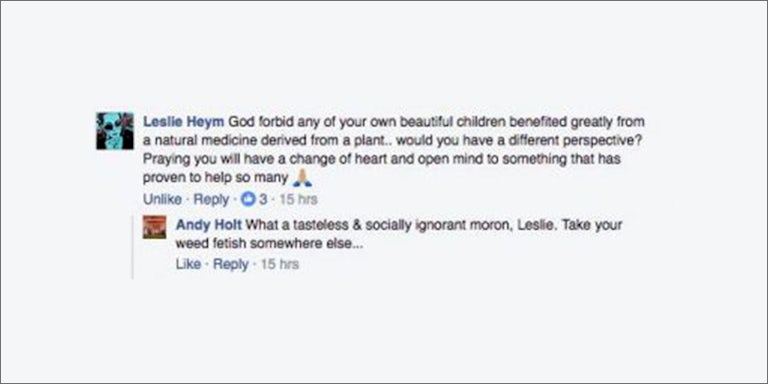 But another "libertarian" Republican lawmaker has not only reacted very negatively to the bill – he's also become abusive, condescending and downright insulting to some of his own constituents who want safe access for the children and adults in Tennessee who need it.
Last week, Rep. Holt posted on his Facebook page that "this is a bill to allow for smoking weed … plain and simple," reports Jake Lowary at The Tennessean.
I am 100% opposed to ANY bill that allows for the inhalation of marijuana smoke. Kids or vets, or whomever else is in close proximity, shouldn't be subject to that kind of exposure. – Holt
Unfortunately, Andy wasn't done.
This is a typical 'it's for the children, it's for the veterans' bull-crap bill. Never let a crisis go to waste. This is a step towards legalizing a drug that is dangerous,  and I'll have NOTHING to do with it, other than fight it to the bitter end.
Holt's attitude didn't get any better when Alabama activist Leslie Heym commented on a photo Holt posted on Facebook of his children.
God forbid any of your own beautiful children benefited greatly from a natural medicine derived from a plant… would you have a different perspective? Praying you will have a change heart and open mind to something that has proven to help so many.
Heym then posted an emoticon of praying hands.
Rep. Holt responded, in a since-erased, but screen-captured comment,
What a tasteless and & socially ignorant moron, Leslie. Take your weed fetish somewhere else…
Not everyone is ignorant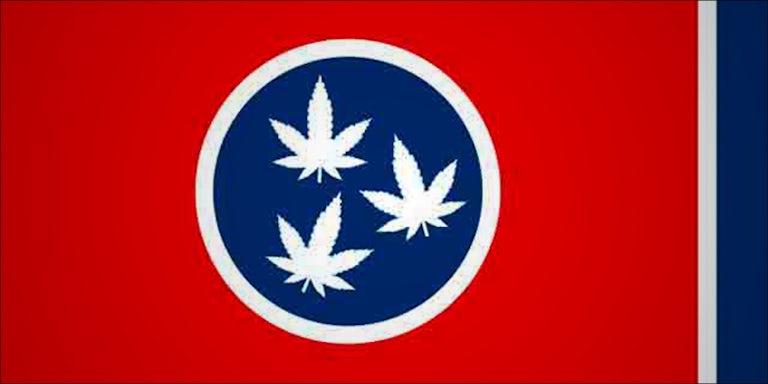 Fortunately, not everyone in the Tennessee Legislature is that ignorant when it comes to medicinal cannabis. Sen. Dickerson, who's spearheading the bill in the Tennessee Senate, is also a medical doctor, practicing in Nashville.
At its heart, I really do think this is a very Republican, conservative bill. I know that's a little counter-intuitive, but it gets the government out of our lives. – Dickerson
House Majority Leader Rep. Glen Casada (R-Franklin) is taking a wait-and-see stance towards the bill, saying,
Let's not put the legislation before the science.
That's a worrisome quote, since the science, overwhelmingly, supports the medical efficacy of cannabis. Rep. Casada has voted against past medical marijuana bills in the House.
The bill has an initial list of qualifying conditions including cancer, ALS, HIV/AIDS, PTSD, seizures and Alzheimer's disease.
Fifty grow houses are allowed statewide in the plan; marijuana is distributed to patients through 150 dispensaries. Patients would be required to buy a $35 card to buy medical cannabis and could use it only in their homes.