Uruguay is awesome for more than just its beautiful beaches and cultural cities – pharmacies too.
It has been a long time coming for Uruguay since the government anticipated it would be handing out licenses a year ago. But finally, Uruguay has announced that cannabis will be for commercial distribution and sale. They are anticipating that it will go up for sale officially next year.
Uruguay's groundbreaking cannabis legislation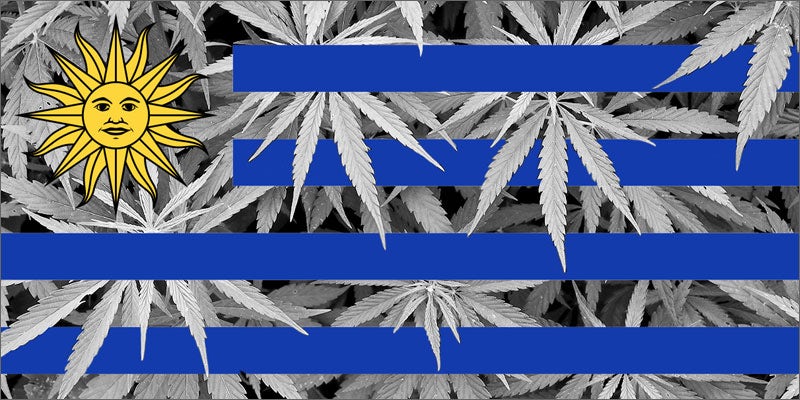 Marijuana has been legal in Uruguay since 1998, and it did so in an attempt to combat the drug trade there. It is by far one of Latin America's most liberal countries and even allows its citizens to grow marijuana. Uruguay was not even really on the global map before President Jose Mujica legalized the use of marijuana. But since then, Uruguay has been followed closely for its controversial drug laws in Latin America.
Since legalizing marijuana in the 90s, Uruguay has allowed its citizens to grow up to six marijuana plants per household. New laws mean that after citizens register themselves on an official list, they will also be able to buy just over an ounce (about 40 grams) a month.
All wholesale weed in Uruguay is also completely tax-free and prices are set by the Institute for Cannabis Control in Uruguay (IRCCA). A gram of weed will sell for approximately $1.20 US a gram.
Challenges faced by Uruguay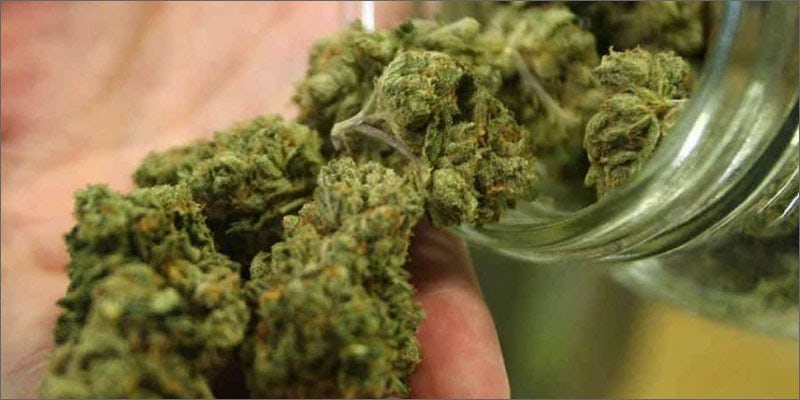 Despite the fact that Uruguay has taken this huge step, they are likely to face some issues in the beginning of this endeavor. These include the possibility that there will not be enough supply for demand, and also an issue of regulating prices for different strains.
Firstly, out of more than twenty applicants to harvest marijuana, only two were actually granted licenses to harvest the plants that will be used for distribution. Uruguay has about 150,000 users and 20 percent of which are heavy users. It's estimated that what they supply will only be about half of what they need to keep up with demand. The IRCCA has not yet released any information as to whether or not more licenses will be granted to grow for this operation.
Secondly, at this stage all cannabis is regulated at $1.20 US a gram. However, heavy research is being conducted in Uruguay in regards to strains, so that everything can be regulated for purity. It is probably anticipated that some issues will arise when the quality of the different strains make themselves available to consumers.
Finally, pharmacies are reluctant to be the suppliers of this commercial cannabis because of the small profit margin. They are expected to make 30c per gram of marijuana sold. However, if this is all pure profit because of how little work it is required to sell, then perhaps they will be more inclined to jump on board.
Uruguay making ground-breaking political progress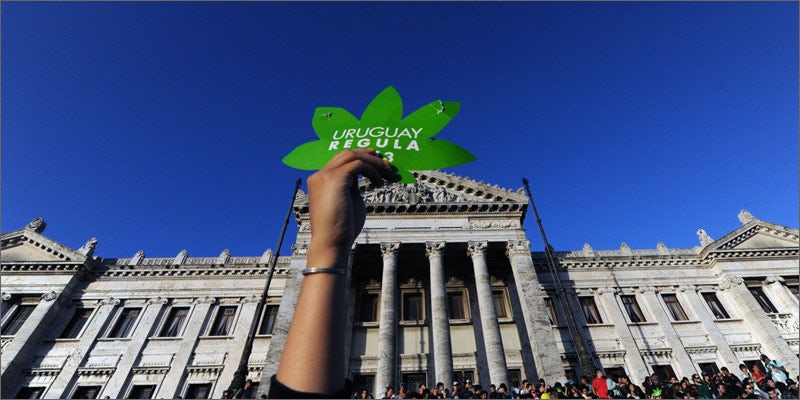 Despite Uruguay being considered a second or third world country, it has some surprisingly progressive legal attitudes. It was the first country to legalize marijuana, and it legalized same-sex marriage even before the USA.
Uruguay is probably a political scene to keep an eye on during its period of rapid change because in terms of social progression it is probably number one.