It's almost election season again, that time of year when you're bombarded with ads for people you've never heard of. With legalization gaining traction across the country, the 2018 election is set to become the Marijuana Midterms.
"Not only are there more and more candidates coming out and branding themselves specifically as the "cannabis candidate" in their primaries," says NORML Director Erik Altieri, "but incumbents and other well-known elected officials are starting to make marijuana law reform crucial and public aspects of their platform."
The midterm election generally has a lower turnout because it doesn't come with the flair and notoriety of a presidential campaign. But in recent years, it's become clear that local politics is playing a larger role in the legalization movement than presidential politics ever has.
This November, some prohibitionist seats will be up for grabs in the election, like Maine Governor Paul LePage who has run the course on his term limits and could be replaced with pro-cannabis candidate State Rep. Diane Russell. While in the Texas election, voters will have the opportunity to unseat increasingly unpopular Senator Ted Cruz in favor of pro-cannabis candidate Beto O'Rourke.
With over 60 percent of all Americans in support of recreational legalization and over 90 percent supportive of medical, Altieri believes that cannabis has finally become "a political opportunity not a liability." For those holding out, he continued, "sometimes the best way to send a message is to make them pay for it at the ballot box."
So we combed through all 50 states to find the most important cannabis races to watch during the election on November 6, 2018.
1. Arizona
Primary Election Date: August 28, 2018.
Republican Congressman Paul Gosar is a thorn in the side of Arizona cannabis activists. In 2014, he proposed a bill targeted at recipients of government assistance programs called the No Welfare for Weed Act or HR 4142. The bill was based on the premise that welfare and food stamp recipients use federal assistance to purchase marijuana and was tabled when a similar bill was passed.
More recently in 2016, Gosar was a vocal opponent of the ballot initiative to legalize recreational marijuana in Arizona because it would "protect a commercial industry that profits from expanded drug use." Arizona became the only state to vote against a ballot question to legalize recreational marijuana.
His Democrat opponent, David Brill, a physician, has come out in support of medical marijuana and has featured it as a part of his election platform on veterans.
"Some Veterans, whom I have treated, reported that use of cannabis with a state medical marijuana program helped them to reduce their opioid dose for chronic pain without adverse effects on their function, lifestyle or family," Brill said.
Brill has also spoken out against the Department of Justice, calling its anti-cannabis policies a waste of law enforcement resources.
"Legalizing and taxing marijuana is an ethical and economic path forward that will help all of us," he wrote. "An individual's freedom and choice with what they do with their own body should not be interfered with."
2. California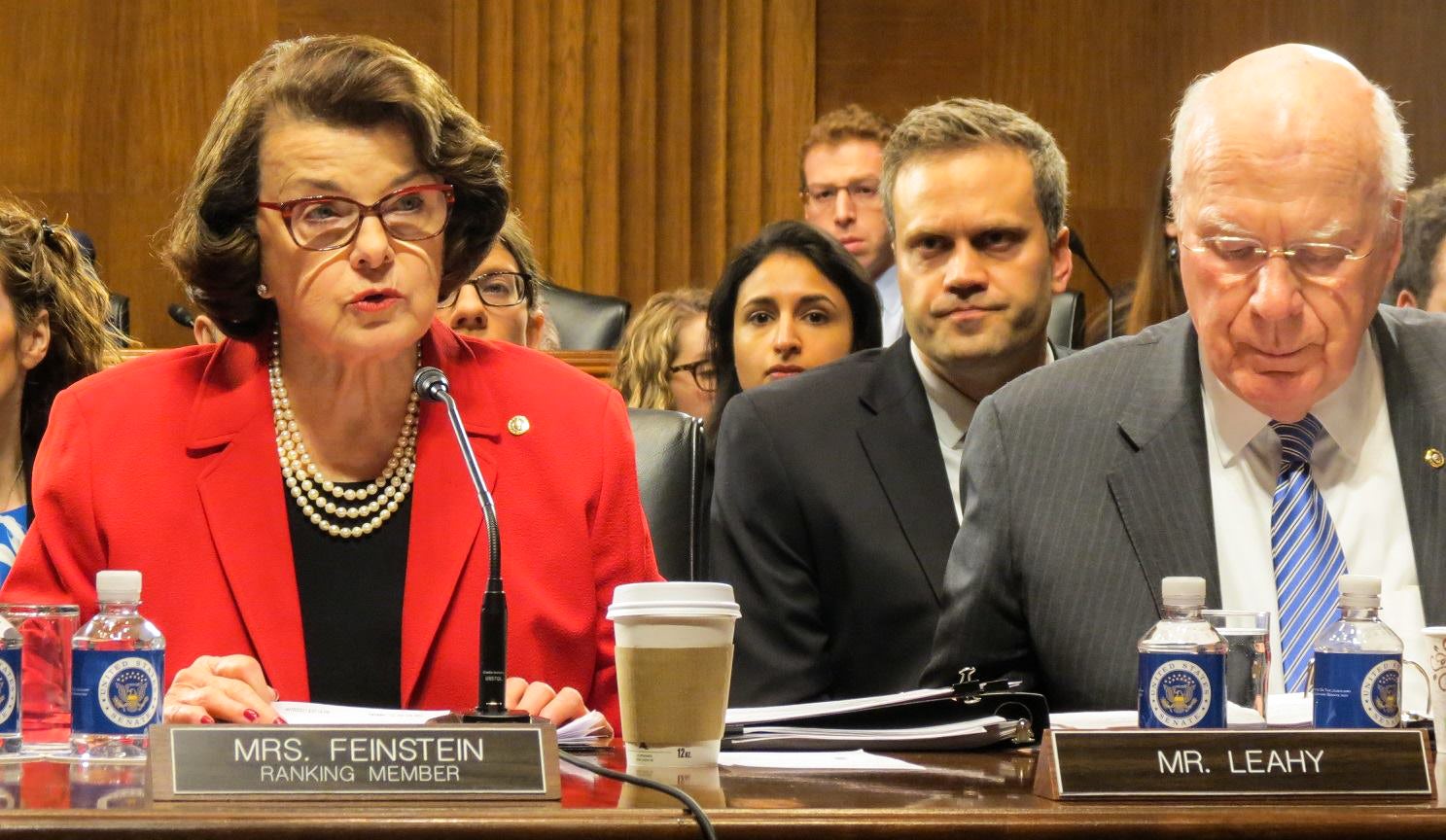 Primary Election Date: June 5, 2018
The list of anti-cannabis statements made by Democrat Senator Dianne Feinstein is almost as long as her political career. In fact, it spans her entire political career, from her time as Mayor of San Francisco to her 26 years in the Senate. Feinstein is one of the last hold-outs among California Democrats. She was the only high-profile figure to openly oppose the recreational legalization measure in 2016 and has opposed nearly all forms of drug reform, from medical marijuana in the 1990s to sentencing reform in 2014.
In 2015, Feinstein joined Republican Senator Chuck Grassley of Iowa to write a letter to then-Attorney General Eric Holder condemning local efforts to legalize and fretting that states were losing their will to enforce federal law. Feinstein has even voted against protections for medical marijuana states, now known as the Rohrabacher-Blumenauer amendment, in 2014 and 2015.
When it comes to Senator Feinstein, Altieri says that "it is highly unlikely she will move in our direction in any substantial way and given that her only real opposition in the general election is fellow Democrat Kevin de Leon, who is absolutely supportive of federal reform and full legalization, there really is nothing to lose by backing his candidacy and showing the electoral power of the marijuana movement on Election Day."
Leon is currently the President of the California Senate and has, by contrast, been an advocate for cannabis. He's shown some support for asset forfeiture restrictions and helped pass legislation which allows cannabusinesses to file their taxes in cash without fear of legal prosecution.
"Win or lose," Altieri says, voters who care about cannabis should turn out. "It might be the wake-up call that Senator Feinstein needs to finally have her "come to Jesus" moment on marijuana policy."
3. Florida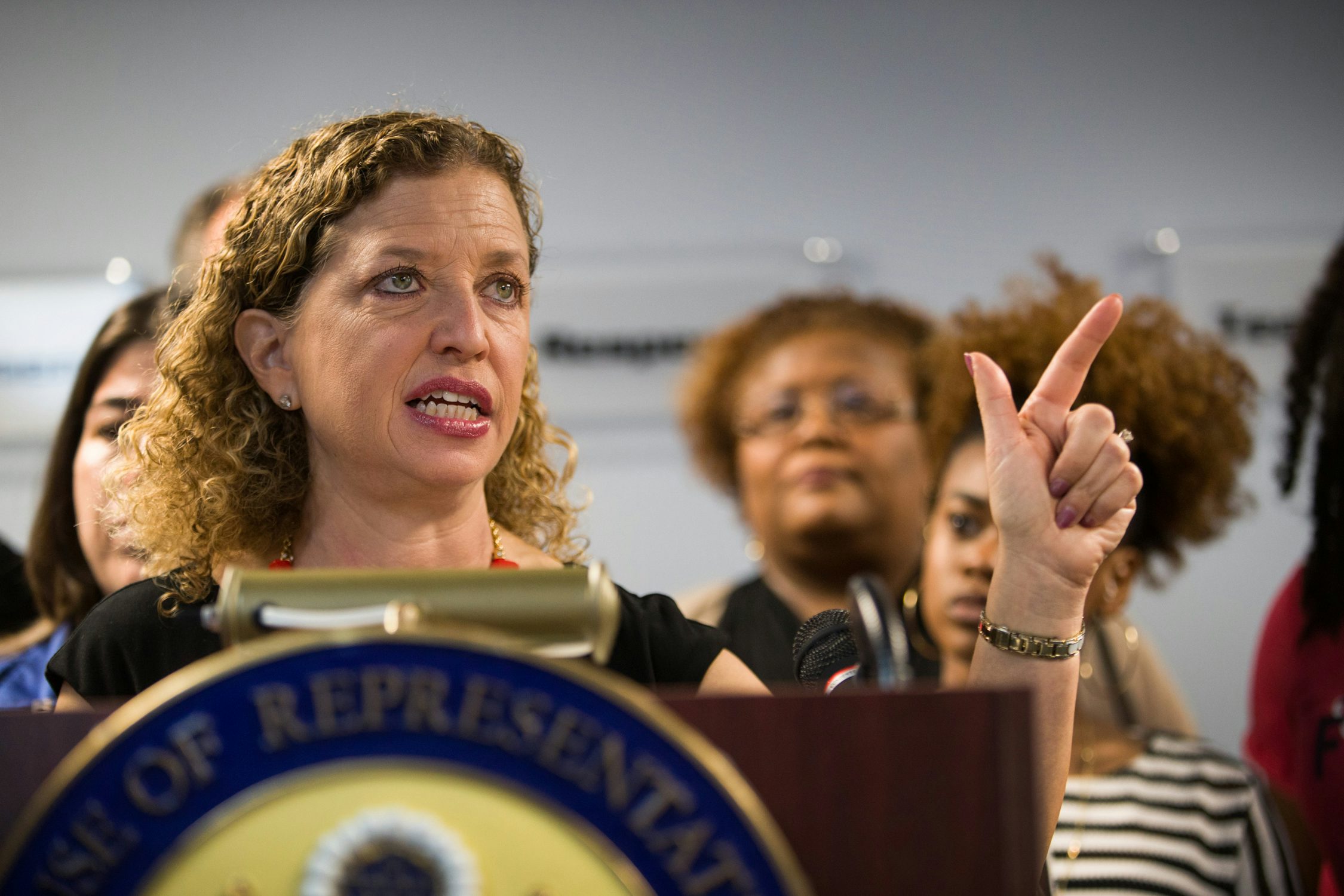 Primary Election Date: August 28, 2018
Debbie Wasserman Schultz is one Rep who probably wishes her name would stay out of the headlines, especially prior to an election. Not only was she at the center of the 2016 DNC email scandal, she was also exposed in a 2015 Politico article which showed correspondence between her and cannabis advocate and lawyer John Morgan.
In those emails, Wasserman Schultz offered to change her stance on medical marijuana if Morgan would take back what he had said about her in the media. Morgan responded with: "she is a bully. I beat bullies up for a living."
The Congresswoman's opposition to medical marijuana is allegedly linked to the funding her campaign received from the liquor industry. In her last bid for re-election, that amounted to a $15,000 contribution from Southern Wine & Spirits and $10,000 from the National Beer Wholesalers Association.
When asked about cannabis in a 2016 interview with the New York Times, Wasserman Schultz said, "I just don't think we should legalize more mind-altering substances if we want to make it less likely that people travel down the path toward using drugs."
Her Democrat challenger, Tim Canova, on the other hand, received NORML's endorsement in his unsuccessful bid against her in 2016. Canova has returned to challenge Wasserman Schultz in the August primary election, for which voters must be registered by July 30th.
Canova supported the unsuccessful 2014 medical marijuana referendum. He claims not to take any contributions from corporate interests at all and, according to Open Secrets, the majority of his funding comes from individual donors.
Even Wasserman Schultz's Republican opponent Joe Kaufman supports legalization, including in his platform which says "medical marijuana is not an issue of social conduct or moral decay; it is a matter of compassion."
Kaufman's policy is inspired by his mother who suffers from MS. He believes his mother's opioid-based treatment could be replaced with marijuana.
But Kaufman only supports the medicinal use of cannabis, saying that it should be treated like other controlled medicinal substances. He also proposes that the tax revenue from marijuana be used to fund addiction services and mental health.
4. Georgia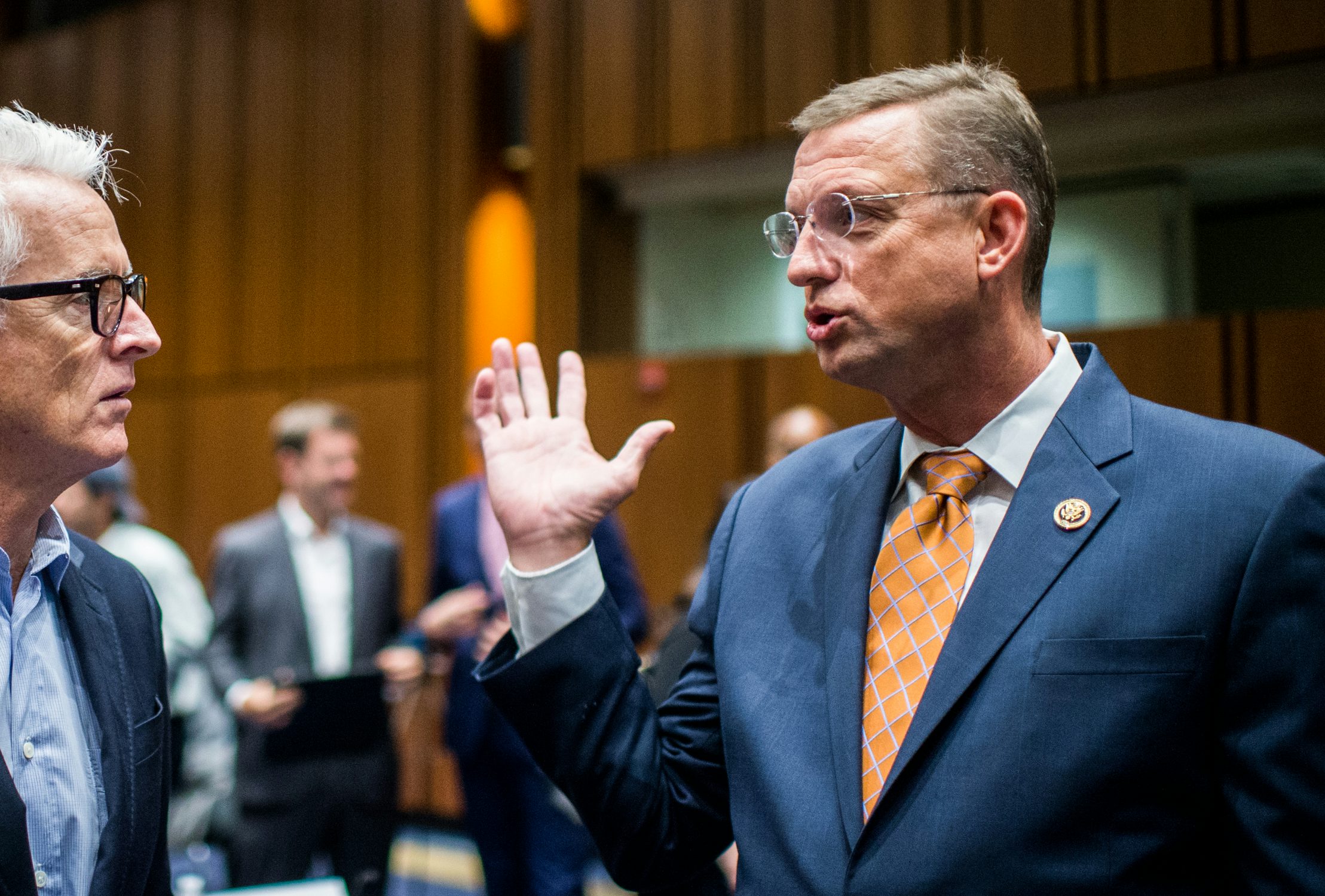 Primary Election Date: May 22, 2018
Even though progress toward legalization has been slow in Georgia, it's sorely needed in their local communities. The state's Fulton County, which includes Atlanta, has some of the country's most disproportionate marijuana arrests.
That's where Republican Congressman Doug Collins comes in. In a 2012 Facebook post from his first election, Collins opposed legalization writing, "Legalizing marijuana is NOT part of our conservative Northeast Georgia values."
In the race for the Republican nomination, against journalist Martha Zoller, both candidates ran websites devoted to attack ads. Collins' site featured an ad which called Zoller "crazy" on a range of issues. Among them was a quote attributed to Zoller which said: "I think a lot of people are looking at [legalizing cannabis] I mean, we tax cigarettes and liquor."
In addition to his anti-cannabis campaigning, Collins has repeatedly voted against veterans access to medical marijuana. Most recently, in the Summer of 2017, he opposed the Veterans Equal Access amendment as a member of the House Rules Committee.
His potential Democrat opponent, Josh McCall, a teacher from Gainesville, has included medical marijuana in his election platform saying: "Physicians know the risks of Marijuana, and they also know that it is the best medicine for certain illnesses. Making Medical Marijuana legal in all states would help address the opioid crisis and it would give doctors another option in dealing with chronic pain."
McCall has been endorsed in the election by Georgia's Our Revolution, the offshoot of Bernie Sanders 2016 campaign. He has been openly critical of his own party and cited Sanders' campaign as an inspiration for his own.
5. Illinois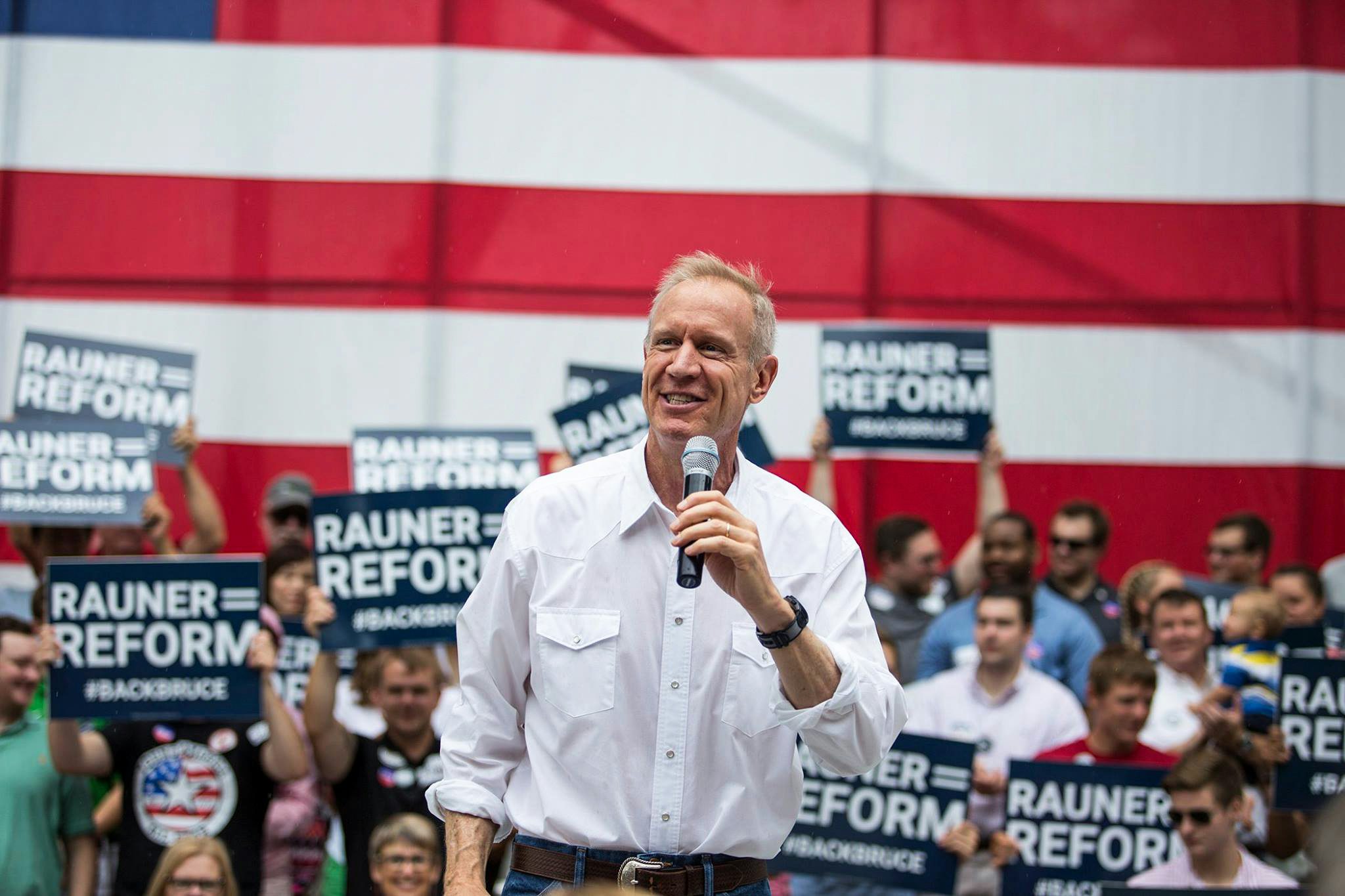 Primary Election Date: March 20, 2018
The race for the governorship of Illinois comes just as the state's legislature is being pressured to consider full legalization. So whoever wins the election will either veto or sign a bill that reaches his desk. While the state's primary election has come and gone, Illinois is now left with a clear choice between one pro and one anti-legalization candidate.
Current Republican Governor Bruce Rauner helped to implement the state's current medical marijuana program but has since fought against expanding treatment beyond the current list of qualifying conditions. On recreational legalization, Rauner is a clear prohibitionist.
"I do not support legalizing marijuana. I think that's a mistake," he told the Chicago Sun-Times in December. "You know there's a massive human experiment going on in Colorado and California and other places. We should see how that's impacting lives and addiction and hurting young people before we make any decision about it here."
Rauner, who has vowed to veto any cannabis legalization bill that reaches his desk, is running against pro-legalization businessman JB Pritzker in the election. In his March 20 victory speech, Pritzker called for Illinois to legalize, regulate and tax marijuana and his run for the Democratic Party nomination was all about making sure that message was heard.
His first appearance before reporters in 2018 was held in front of a dispensary where Pritzker spoke about criminal justice reform and a legalization platform that would intentionally include entrepreneurs of color.
"While Rauner, Trump and Sessions want to take the nation backward, I think it's time for Illinois to move forward," Pritzker said in his speech. "Our state should legalize marijuana. This is yet another moment our governor should stand up against Donald Trump."
It was this election platform which helped Pritzker beat his Democrat Challenger, Chris Kennedy, who opted for the more cautious approach of calling for further cannabis studies.
6. Maryland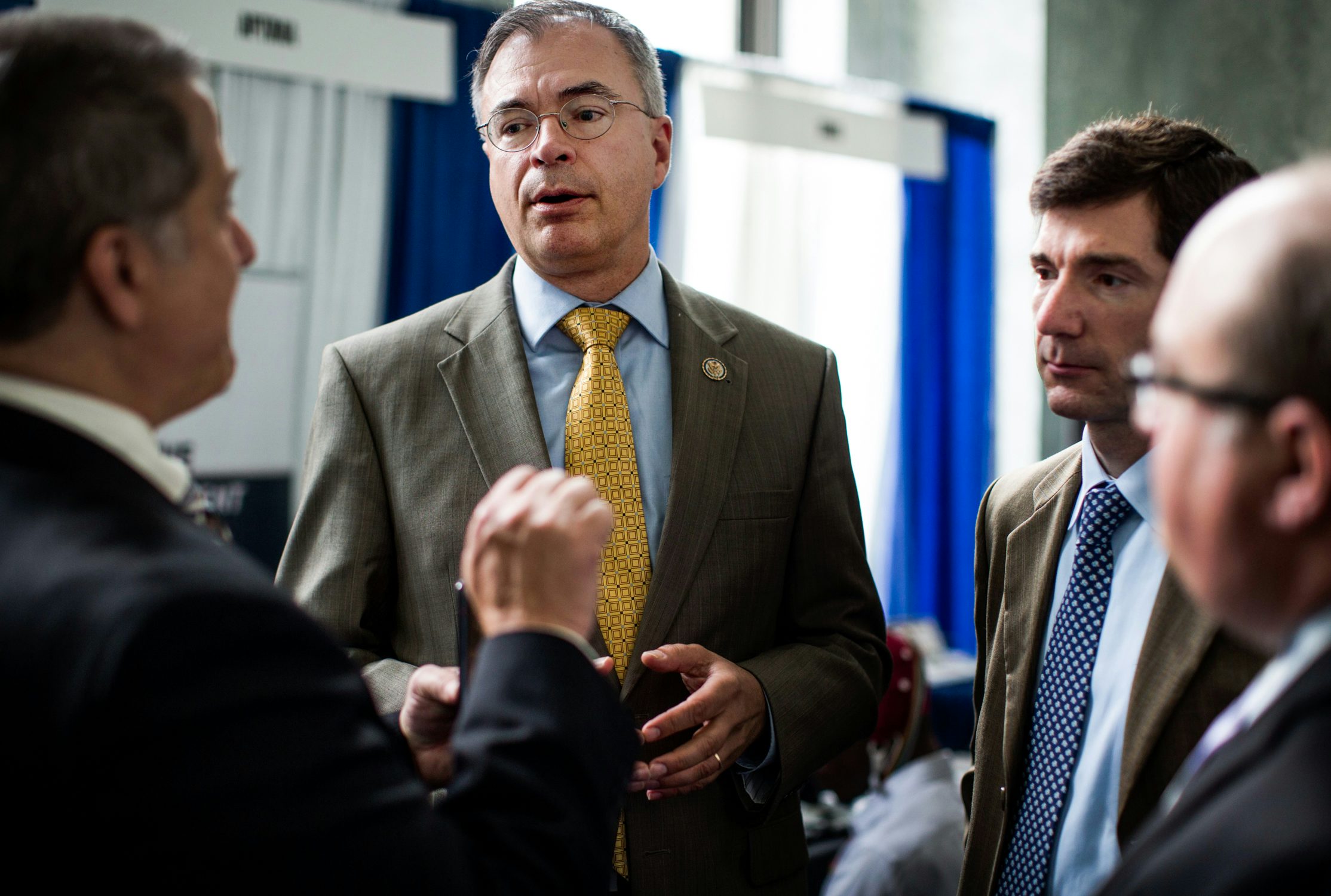 Primary Election Date: June 26
The Race for Maryland's first Congressional District is an opportunity to rid Congress of one of its most devout prohibitionists. That man is Republican Congressman Andy Harris who has stood in the way of cannabis reform in Washington DC for years.
In late 2014, Harris threw a permanent wrench in the capital city's legalization efforts when he included a provision in the city's budget. It's because of Harris that DC is still wrestling with a policy that makes possession and home grows legal, but leaves DC with no dispensaries or other options for residents to legally purchase cannabis.
In the middle of his 2014 crusade, Harris sent out a letter to reporters opposing pro-cannabis mayoral candidate David Catania. In the letter, Harris spoke out against decriminalization, claiming it would be harmful to the city's youth.
"Passing marijuana decriminalization bills for teenagers is not the way to lower D.C.'s shamefully high rate of drug abuse among teenagers and certainly not the way to create a job-skill environment to deal with skyrocketing teen unemployment in the District, especially among minority youth," the letter read.
More recently, Harris has taken what looks like positive steps toward a more cannabis-friendly policy by supporting the Medical Marijuana Research Act, a bill which could loosen federal restrictions on obtaining cannabis for research purposes. But his motivations behind that support actually just further displayed his opposition to full legalization.
"As a physician, I believe [the research is ] going to show it's really not helpful in a whole lot of diseases," he told Rolling Stone. "And in fact what will be shown to be helpful—as has been [shown] in a lot of the diseases where it's useful—are actually not the whole marijuana plant but purified components of marijuana, like CBD or THC."
Harris' only potential opponent to have made a public statement on the issue is Democrat challenger Allison Galbraith who has tweeted that she would not interfere with marijuana legislation if elected.
7. New York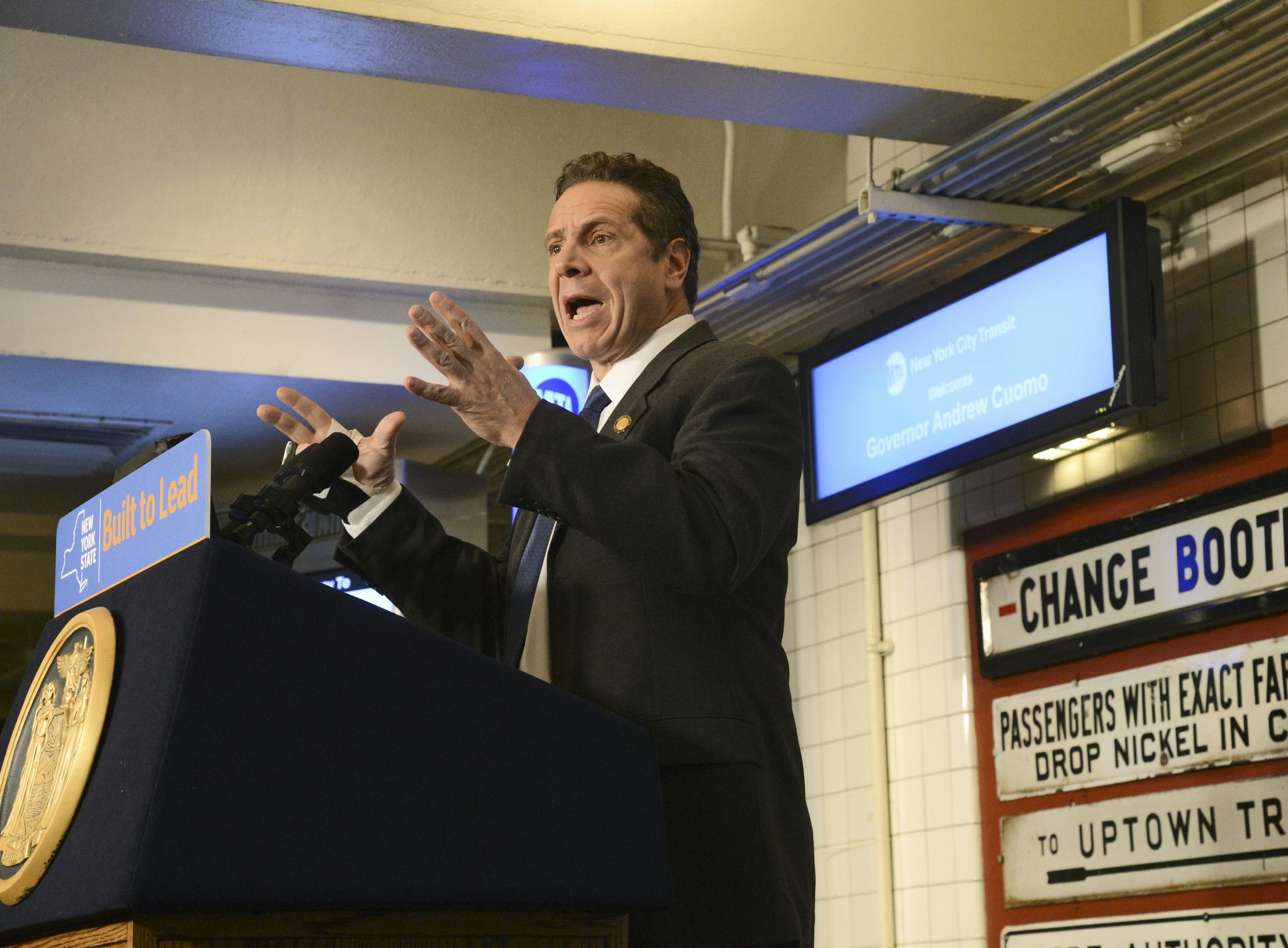 Primary Election Date: June 26, 2018
Much like Senator Feinstein, current New York Governor Andrew Cuomo has become something of a fixture in his party despite his historically anti-cannabis sentiment.
"It's a gateway drug, and marijuana leads to other drugs and there's a lot of proof that that's true," Cuomo told Politico in 2017, "There's two sides to the argument. But I, as of this date, I am unconvinced on recreational marijuana."
Unlike Feinstein, however, Cuomo has shown that he's open to the idea of legalization, having proposed funding in his most recent budget to conduct a "feasibility study" on legal cannabis in the state of New York. While he hasn't actually provided specifics, or an exact dollar amount, for this study, Altieri believes that the Governor is not beyond redemption.
"In the case of politicians like Cuomo," he says, "what we need to do is continue to educate him through citizen lobbying and apply pressure on the campaign trail by continually making this an issue at debates, town hall meetings, and other public appearances."
For the time being, this seems to be New York's only option in the election since Cuomo's Republican challengers are firmly in the prohibition camp and his Democrat challenger, Cynthia Nixon, has yet to speak out publicly on the issue.
8. Texas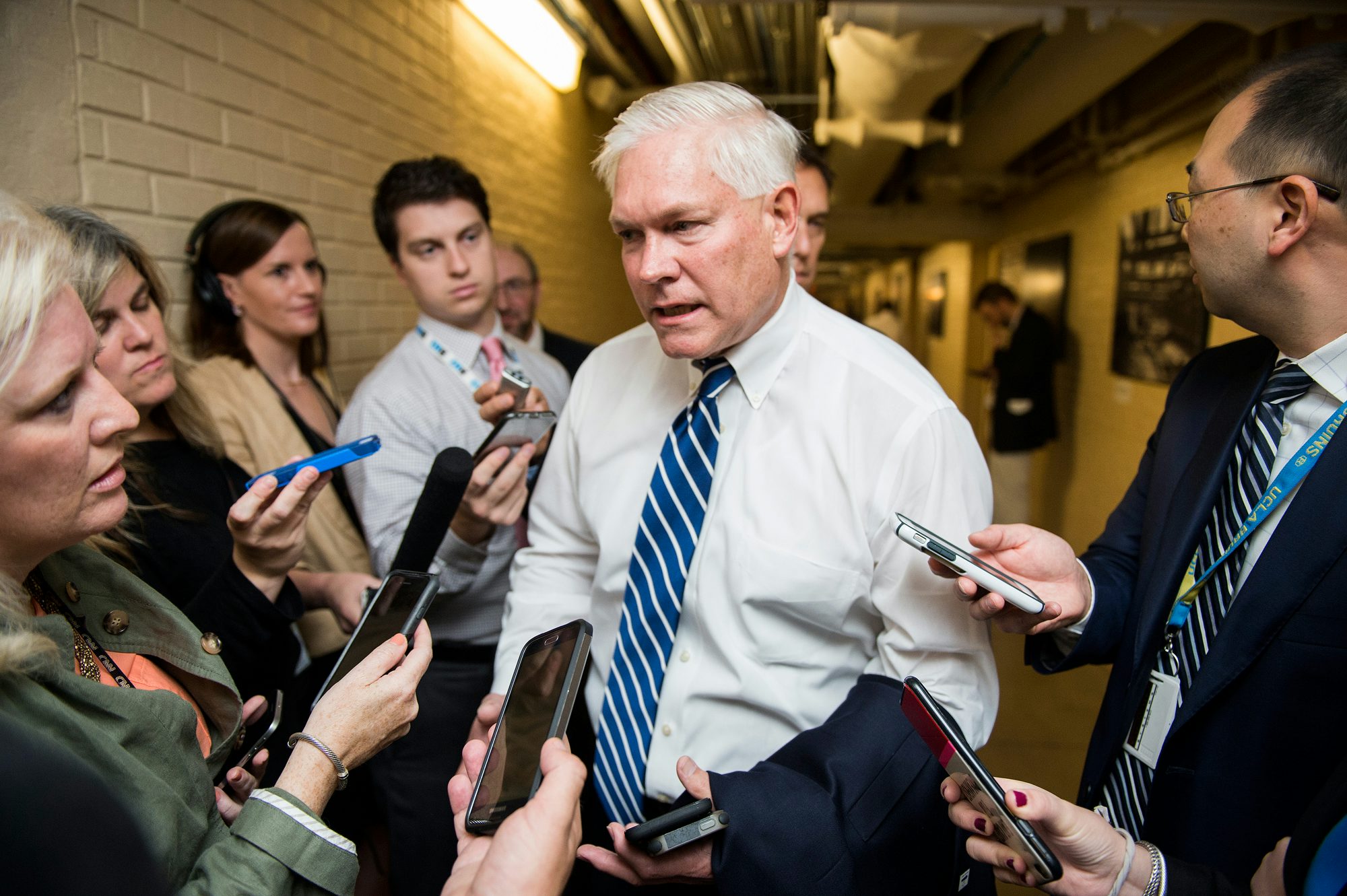 Primary Election Date: May 22, 2018
Texas has a lot to offer this election season, but perhaps the most coveted prize for cannabis reformers will be the seat of the state's 32nd Congressional District, which is currently held by House Rules Committee Chairman and Republican Congressman Pete Sessions.
As chair of a committee which decides which bills hit the House floor for debate, Sessions has actively prevented marijuana reform efforts from making any progress.
"Marijuana is an addictive product," Sessions said in January, "and the merchants of addiction make it that way. They make it to where our people, our young people, become addicted to marijuana and keep going."
Most recently, Sessions blocked an amendment put forward by Colorado Democratic Congressman Jared Polis which would have protected legal marijuana states from prosecution by the Department of Justice.
Both of Sessions' potential Democrat challengers, Colin Allred and Lillian Salerno, have told Politico that they support medical marijuana, though neither have explicitly made it a part of their platform. Allred and Salerno became the final two candidates in the race for their party's nomination on March 6th.
In a recent questionnaire, Allred clarified his position on marijuana saying: "The VA is an integrated healthcare provider that knows what veterans need, but it requires more resources to make sure that no veteran has to wait for the care they need. Part of that care should be the legalization of medical marijuana and cannabis as a non-addictive alternative to opioids and to treat PTSD and other battlefield injuries."
A runoff election, which is scheduled for May 22nd, will determine which of the two candidates run against Sessions.