The governor of Arkansas on Monday signed two bills that will affect the state's recently-passed medical cannabis initiative, though questions remain regarding the ways in which the bill will be implemented in the coming months and years.
Two bills passed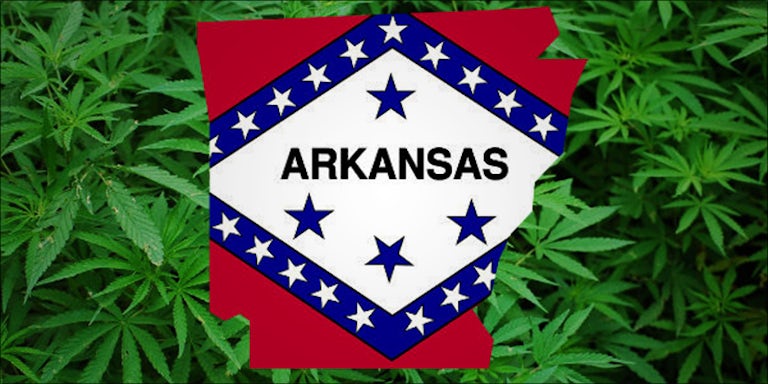 Gov. Asa Hutchinson (R) signed on Monday the first two bills to pass the legislature relating to the state's fledgling medical cannabis program.
The first bill, titled House Bill 1026, would delay by several months the deadline imposed on state agencies to finalize the rules surrounding the new program. Instead of this March, agencies now have until May.
The measure was written by state Rep. Douglas House (R), who cautioned that the state should not rush into the imposition of its regulations.
They can pass a rule overnight, but you won't get public input, you won't get public participation, mistakes will be made.
The second measure, House Bill 1058, would ease a requirement on doctors who prescribe cannabis to medical patients. The law initially stated that doctors must warn patients that the risks of medical cannabis use are outweighed by its benefits.
With the governor's signature, doctors may simply certify in writing that a patient qualifies for use of the substance.
November ballot initiative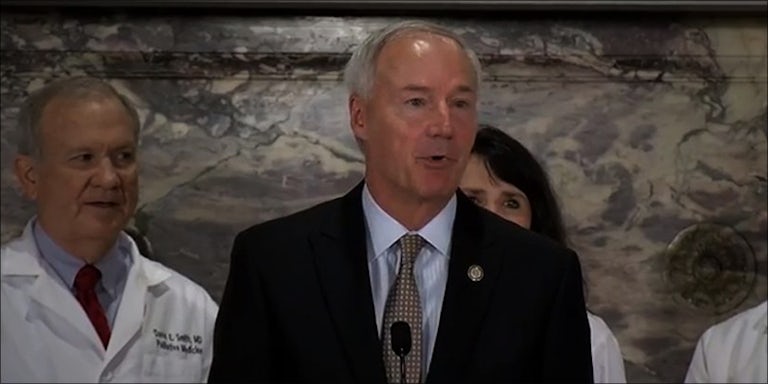 The medical cannabis regime was imposed in November after being successfully voted upon by through a ballot initiative
The measure – which altered the state constitution to allow for the creation of a limited medical cannabis regime – allows for those with select medical conditions to access doctor-prescribed cannabis.
The conditions include PTSD, HIV/AIDS, Tourette's syndrome, and hepatitis C, among others.  The state's Department of Health will issue ID cards to qualifying patients that will allow them to buy the substance.
The initiative ultimately passed by a 7-point margin, 53 percent to 46 percent. It does not allow for individuals to grow or use recreational cannabis.
Further changes for Arkansas?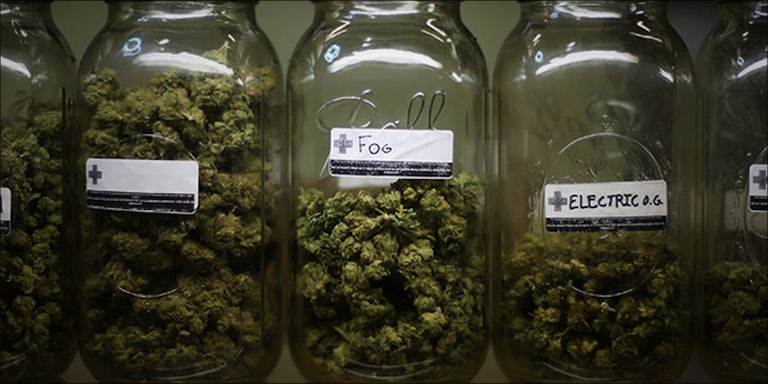 Several other measures are being debated within the state legislature and within the governor's mansion that could further alter the state's approach to medical cannabis before and after the regime is fully implemented.
One such measure is a proposed ban on the smoking of medical cannabis, which some lawmakers say is harmful to patients. Gov. Hutchinson disapproves of the amendment, saying that he would rather entrust such decisions to doctors.
If the medical community says there's a better delivery system, I think the legislature should consider the best delivery system for that medicine to get to the patient…

I do think we need to continue to listen to the medical community and commission as they evaluate it.
Other proposals include an indefinite hold on the implementation of the medical cannabis regime while cannabis remains illegal at the federal level, a measure also opposed by the governor.