In 2016, 19-year-old Lindsay Carter, who's afflicted with epilepsy and a brain tumor, became the first person in Australia to be granted legal access to medical cannabis. But now that Carter has been discharged from palliative care, he'll at least temporarily lose access to medical cannabis, which could be fatal.
Carter's seizures occur multiple times per month and are violent enough to be life-threatening. He also regularly experiences "focal seizures," which can lead to muscle contractions, numbness, a rapid heart rate, nausea, and temporarily affect one's cognition and ability to speak.
The 19-year-old was unable to find relief from these symptoms until he found medical cannabis. Since then, Carter's family has had to make multiple trips to Canada and the United States over the years, where it's easier to access medical cannabis. The cannabis oil he was able to obtain in Washington State reportedly stopped his seizures from occurring entirely. His brain tumor also shrank seven millimeters over seven weeks of using medical cannabis.
Lindsay Carter has since become a sort of poster boy for cannabis reform in Australia, where he serves as a powerful example of the need to make medical marijuana more available for patients like him.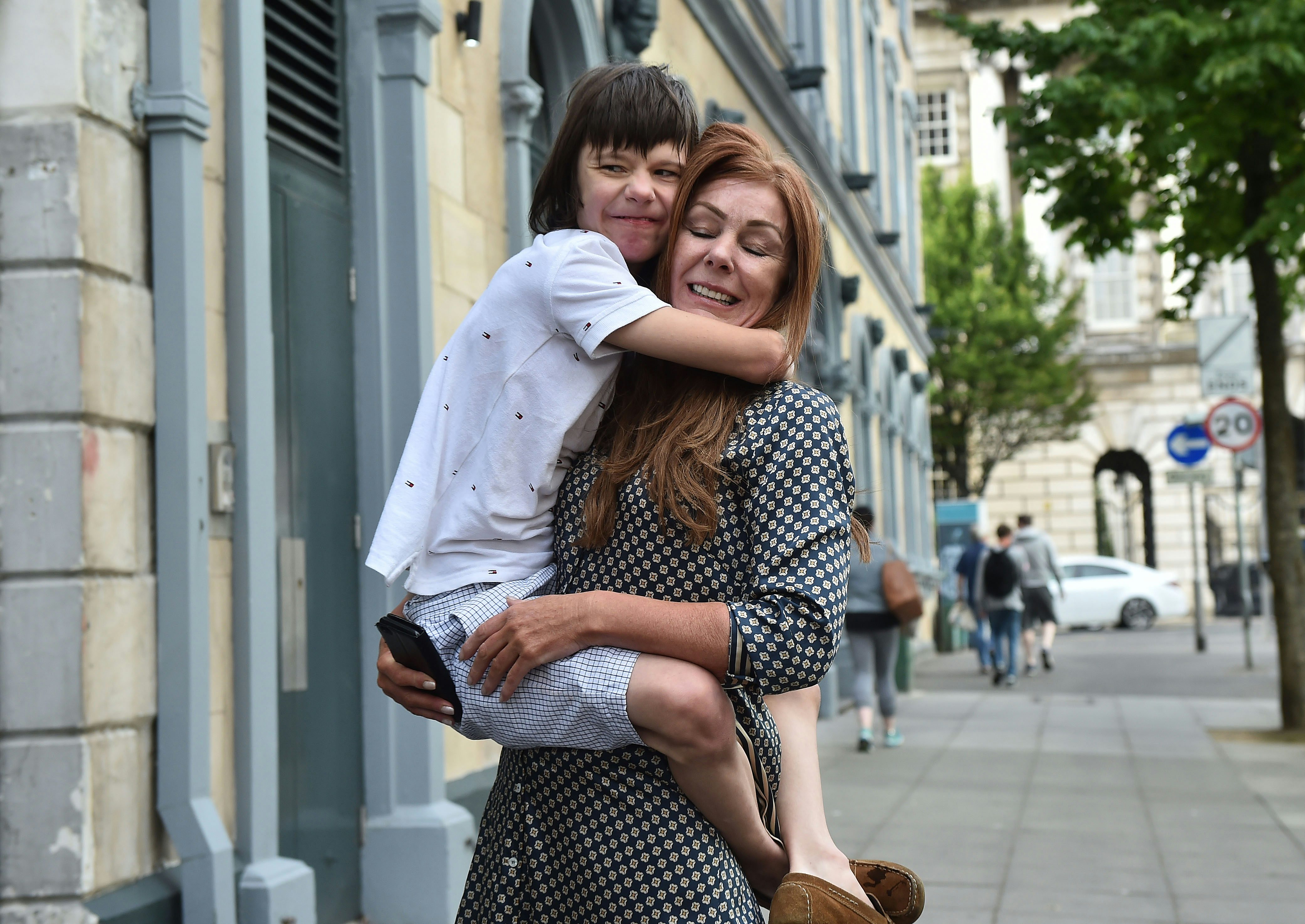 In other parts of the world, epileptic patients like Lindsay Carter have also found relief in cannabis, inspiring reform. In Northern Ireland, for example, a 12-year-old boy named Billy Caldwell was able to completely halt his seizures with medical cannabis oil. He became the poster boy for reform in the UK when officials took cannabis oil away from his mother at an airport in London. In July, the country announced it would be legalizing medical cannabis products for prescription. 
Unable to find high enough quality products in Australia, Lindsay Carter's family used to have medical cannabis shipped from Canada. But late last year, their provider told them they would no longer be able to supply them with cannabis from overseas.
And while Carter had been granted access to medical cannabis while in palliative care, as BuzzFeed reports, he's now been told that his access to prescription medical cannabis will be cut off. 
While Carter could technically find another doctor to prescribe medical cannabis, this would take time, and in the interim leave him open to potentially life-threatening seizures. Accessing this cannabis in Australia would also cost an estimated $50,000 per year.
Some Australian lawmakers, like health minister Greg Hunt, are trying to streamline the medical cannabis applications, approvals, and access. Hunt recently announced that the government will be putting in place a "one-stop shop" for medical cannabis access amid criticism that the program is not accessible enough for patients. But even as this plan is rolled out, time is of the essence for Lindsay Carter. His current supply of medical cannabis may only last him until the end of this week.